Apfelwein Talk & Tasting at the Smithsonian in Washington DC
July 6, 2018 @ 7:00 pm

-

9:00 pm

EDT

$35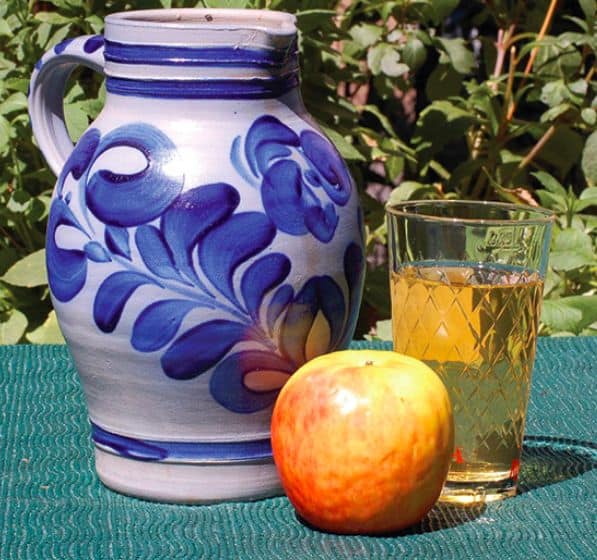 For centuries, Germans have known a fact that Americans are only just beginning to realize: A refreshing glass of alcoholic apple cider is the perfect summer drink. Originally born from environmental necessity (the German climate is more conducive to growing apples than grapes), Apfelwein has a long and storied history. The traditional drink was poured out of painted stoneware pitchers called bembel into easy-to-grip faceted glasses (before we routinely used silverware, a glass that wouldn't become slippery in greasy hands was essential).
On Friday, July 6, starting at 7 p.m. at the S. Dillon Ripley Center at the Smithsonian Institution in Washington, DC, an expert panel will discuss the history of Apfelwein, how it's made, and what changes were wrought to bring this traditional drink to a contemporary audience. Participants include Lars Dahlhaus, owner and founder of Liquid Projects LLC; Christoph Trares, managing director of one of Germany's best-known cider brands, Bembel-With-Care; and cider makers and journalists Ronald Sansone and William Grot. Afterward, join them for a tasting of several flavors of Apfenwein from Bembel-with-Care, including a new cider–cola mix.
Tickets are available on the Smithsonian website and are $35 each for non-members and $25 each for Smithsonian members.