Northeastern Cider Conference in Albany, NY
March 24

-

March 26

$210
Event Navigation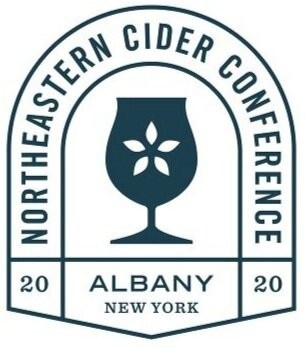 March 24 – 26, 2020
The general registration fee is $210.
LOCATION AND LODGING
The conference will take place in Albany, NY, a location central to northeastern cider producers and growers, and in the midst of a burgeoning craft beverage scene.
The conference will be held at the Hilton Albany, conveniently located at 40 Lodge Street (corner of State Street), just down the hill from the New York State Capitol. Paid parking is available at the hotel.
Rooms at the Hilton are $155/night Please make your room reservation now at this link and use the group code "1NCC".
CONTACT
You can reach the NCC working group via email at newyorkciderassociation@gmail.com.
This conference is produced in partnership with the New York Cider Association, Glynwood, and Angry Orchard.
Intended to meet the unique regional needs of the cider community in the Northeastern states, this conference will provide the opportunity to build your network, share knowledge, and learn from your fellow producers and growers. The inaugural NCC will allow for problem solving, priority setting and market development for makers operating at all levels of scale, and enhance the cider culture in the Northeast.
FULL SCHEDULE: CLICK HERE
Tuesday, March 24: Evening Cider Tasting Reception

Wednesday, March 25: Full day of sessions, trade show, and lunch

Thursday, March 26: Half day of sessions
PROGRAMMING
THE CONFERENCE WILL INCLUDE FOUR EDUCATIONAL TRACKS:
Tuesday, March 24: Evening Cider Tasting Reception
Wednesday, March 25: Full day of sessions, trade show, and lunch

Thursday, March 26: Half day of sessions, trade show

Growing

Fermenting

Midstream (distribution, packaging, etc.)

Downstream (retail, education, promotion)
SOME OF THE PROGRAMMING THAT WILL BE FEATURED AT THE NEW YORK CIDER CONFERENCE:
Growing:
Organic, Regenerative and Holistic Orcharding

Food Safety and Economics: Analysis of Apple Drops in Cider

What Works in the Northeast: Cider Varieties Quantitative Workshop

Rapid Apple Decline

Cider Orchard Biodiversity

Orchard Design and Strategy

Pull and Push: Sourcing and Selling Apples for Cider
Fermenting:
The Condition of Your Fruit: Elevating Apple Character

Techniques and Strategies in Fermentation

Microbes: What Makes Them Grow, and How Do They Impact Cider?

What Makes it Smell Good

Élevage – Help Your Cider Age Well

Yeast and Nutrients

Sanitation

Putting Bubbles in Your Cider
Midstream (distribution, packaging, etc.): 
Keep the Spark Alive: Long term Success with Distributors

Packaging for Product Stability and Quality

Protecting Your Brand

Label Design

Working with Beer Distributors

Getting and Keeping Shelf Space

Bottling Solutions: When to rent, when to buy, and how to make the leap

Economics
Downstream (retail, education, promotion):
Tasting Room Optimization

Promoting Cider as a Value-Added Product: Selling Regionalism, Including Sparking Tourism

Sensory Lexicon

Articulating Your Brand

Legislating Terroir