Traverse City Cider Week: Cider, Sausage Salon, Orchard Tours and Tasting Events
October 14, 2017 @ 8:00 am

-

October 21, 2017 @ 5:00 pm

EDT

$25 – $35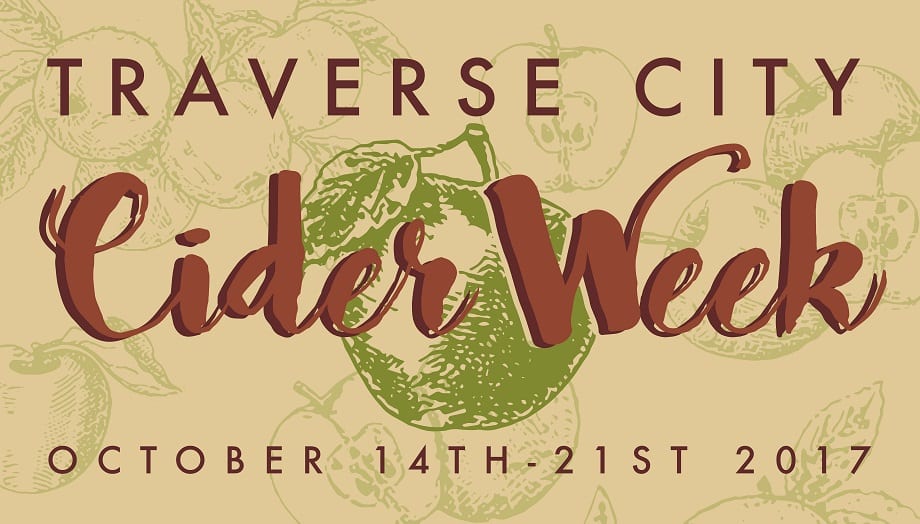 As the Michigan cider industry continues to grow at an excitingly rapid pace, a group of Michigan cider makers felt the time was right to establish an organization that supports education, research and promotion of the emerging industry. In December 2014, this same group formed the Michigan Cider Association (MCA) through a state-recognized 501(c)(6) organization. Although the MCA is a new organization, its intention is to provide short- and long-term significance and value to all members through the promotion and support of Michigan cider.
The MCA is hosting the second annual Cider and Sausage Salon on Sunday, October 15, from 1–5 p.m. at Timber Ridge Resort, at 4050 Hammond Rd. East, in Traverse City, Michigan. The event will feature live entertainment, serve up locally made sausages and showcase Michigan's premiere ciders and cider makers.
In the past, the Cider Week has been held in conjunction with the TC Brew Fest, but the time felt right for Cider Week to head out on its own and at a new location. The new venue is perfect for a fall event, complete with a huge grill, outside tent area, fire pits, outside games and the Lions game on the big screen. Seven sausage makers have already signed up for the event, and there will likely be more once the word gets out! The goal is to bring the community together to enjoy an evening of entertainment, food and good cider.
Tickets are available online for $30 in advance, and can also be purchased at the door for $35.
An additional event at this year's TC Cider Week is the introduction of Traverse City Cider Week Orchard Tours and Cider Tasting, which will be open to the public and serve as a main focus of this year's TC Cider Week. This event will be held on Saturday, October 21, from 1–4 p.m. at the Northwest Michigan Horticultural Research Center (NWMHRC) in Traverse City. The MCA plans to feature wagon tours of the cider blocks and end the day with a formal cider tasting in the conference room, and hopes the event will encourage the public to get out into the orchards to see where the start of cider begins. In addition to the wagon tours and cider tasting, there will also be orchard tour rides, information on cider fruit, cider apple tastings and a cider tasting that will focus on key styles of cider. Tickets are available online for $25 per person.