Holiday Dish: Cranberry and Cider Sauce
It's cranberry season, and there isn't a more delightful pairing than cranberries and apples—unless, of course, it's cranberries and cider.
This recipe puts a twist on the traditional sauce out of a can by substituting it with a can of Shacksbury Dry Cider. Using a dry cider adds a layer of depth to the sauce and tempers the tartness of the fruit. The "sugar and spice" comes in the form of candied ginger, honey, pepper and sage. These ingredients nicely complement each other and add balance to the flavor of the berry.
Bursting with aroma, this cider recipe is memorable and sure to be requested at your family meal year after year.
Cranberry and Cider Sauce Recipe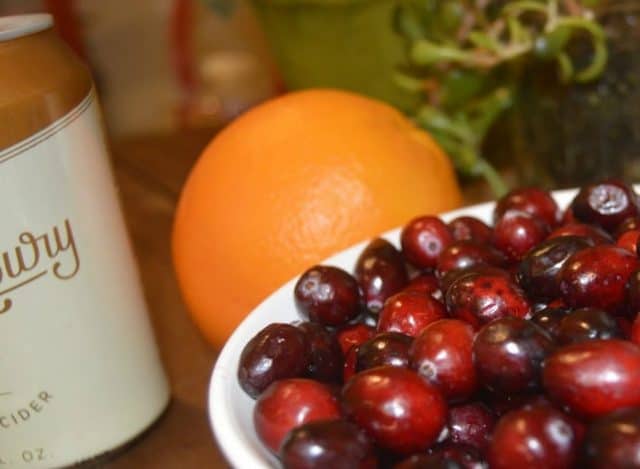 Ingredients
6 cups cranberries
⅓ cup honey
1 cup dry cider
1 Tbs. butter
1 Tbs. candied ginger
½ tsp. black pepper
4 sage leaves, diced
Orange zest
Method
Combine cranberries, honey, cider, butter and ginger in a saucepan and bring to boil. Stir occasionally until honey and butter melt into mixture. Reduce heat to medium-low and allow to simmer about 10 minutes. Stir in sage, pepper and orange zest.
Enjoy with a feast and festive company!