Jack's Hard Cider is making some big moves this year: The well-known Pennsylvania cider brand is leaving its pretty hilltop tasting room in rural Cashtown, PA to a grand space in The Outlet Shoppes in Gettysburg. Its new home will be a 36,000-square-foot former movie theater, which will allow for a large production facility and a taproom. Though the opening date isn't slated until Spring 2020, the build out is already well underway.
Polly Patrono, Head of Marketing for Jack's Hard Cider, says that this move is the result of a long search for the right kind of space for the brand.
"Jonathan [Patrono, the founder of Jack's] had looked a lot of places for a space that would work and we couldn't find anything right," she says. "This theater was actually perfect."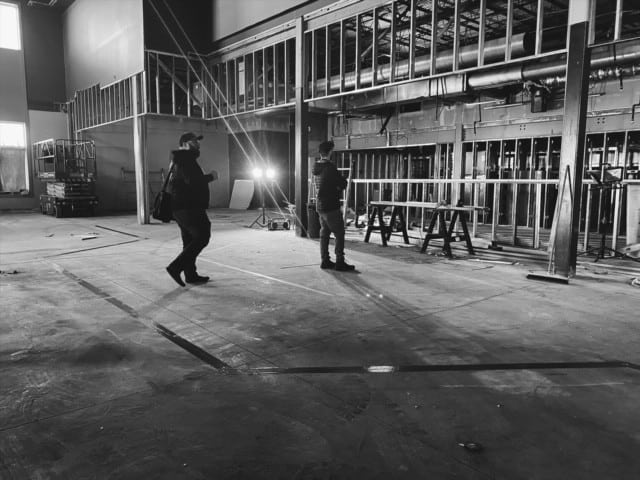 The construction team, which has been working since July 2019, removed the individual theaters, took out the seats and risers. The enormous combined space will now function as Jack's production facility. One theater remained intact, which will be the venue for private events, as well as a bar/restaurant that will be open to the public. Production is currently up and running, and this location is where all current and future Jack's Hard Cider products are and will be made. Upgrades to the company's old setup include a new canning line that has a capability of filling 200 cans per minute (verses its old line, which ran 33 cans per minute) and a double belt Kreuzmayr press, which is the largest of its kind for pressing apples.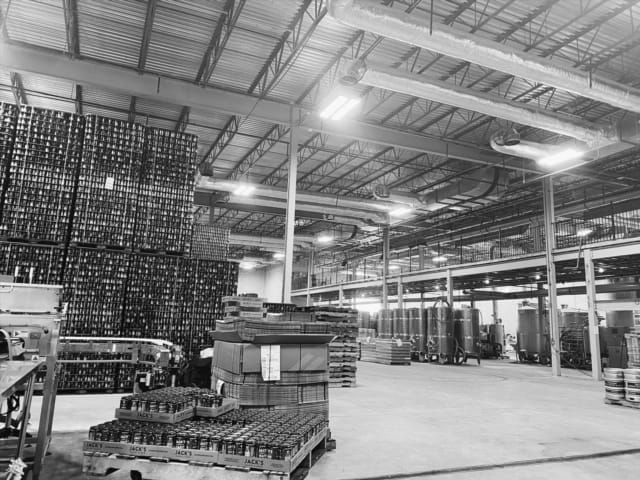 The taproom will be an impressive operation as well, with a full kitchen helmed by local chefs Josh Fidler and Brent Goulding. The main feature of the restaurant space will be a pizza oven in the middle of the room, surrounded by the bar. The vibe will be casual, with guests ordering from the bar and servers bringing out food. Pizza and other Italian-inspired dishes made with lots of fresh ingredients will rule the menu.
Some examples of dishes from the menu include apple and bacon pizza with aged cheddar and garlic oil; a whole roasted chicken, served family style; grilled octopus with salsa verde and baby potatoes; and baked cheese with hot honey and flatbread. The bar will feature Jack's ciders on draft, including limited-release and experimental one-offs, as well as beer from Pennsylvania brewers, and craft cider-based and traditional cocktails. Jack's sister label, Atomic Dog Wines, will also be available.
Follow along with Jack's Hard Cider on Facebook and Instagram for more updates on this exciting new development, as well as info on when the grand opening at its brand-new space will be!