In the wake of so much hardship that small businesses are facing during COVID-19, it's refreshing to get some good news now and then. Though the craft cider community has taken its fair share of knocks during the pandemic, there are some brands that are able to push forward, and occasionally, even grow. One recent example is Jack's Hard Cider, based in Gettysburg, PA. Back in late January 2020 (you know, the olden days), we shared the news that Jack's was preparing to open a new production facility and taproom at The Outlet Shoppes in Gettysburg, inside of a former movie theater. The taproom part of the project was stalled due to the lockdown, but as of August 7, the Jack's Cider House and Mela Kitchen, the restaurant inside it, are now open for business!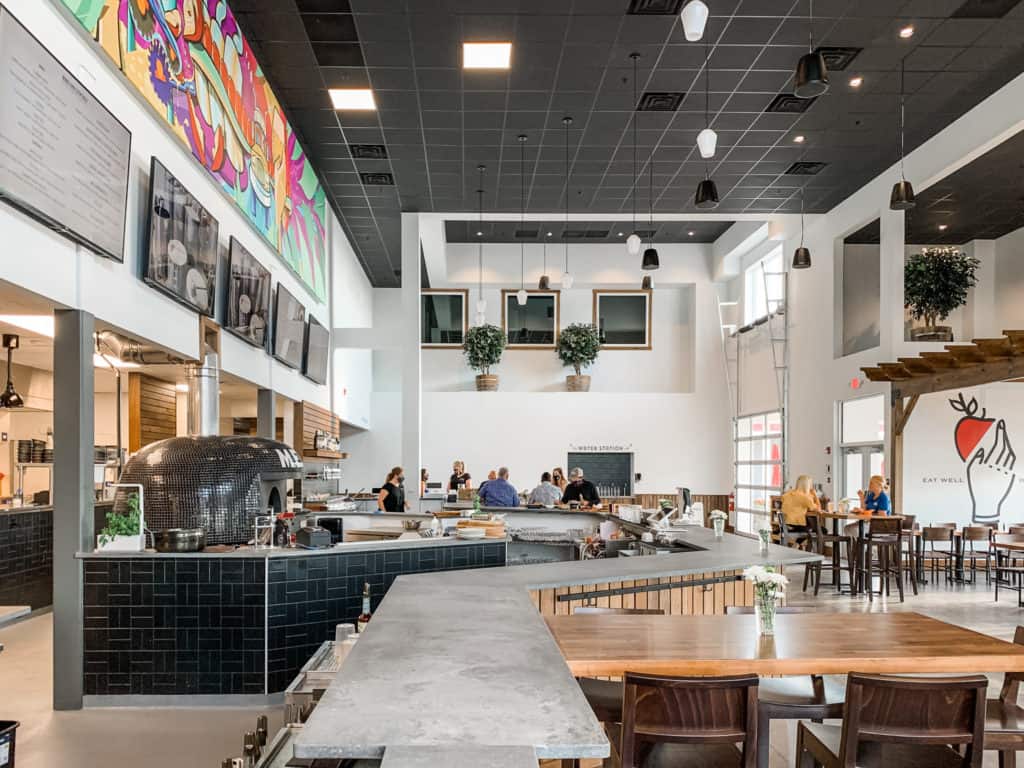 Sara Bozich is a Harrisburg-based influencer and the founder of the Sara Bozich Marketing Company, which provides event, promotion and social media services throughout the region. Her website hosts her popular Weekend Roundup of cultural news and happenings, as well as her blog, which often features local small businesses with a focus on food and beverage. Her recent blog post takes an up-close-and-personal look at Jack's Cider House, including a deep-dive into Mela Kitchen's menu from well-regarded local Chef Josh Fidler.
The Mediterranean-influenced dishes include rustic, fresh items, like trout toast with pickled onion and trout roe, and grilled octopus with white bean hummus and bean salad.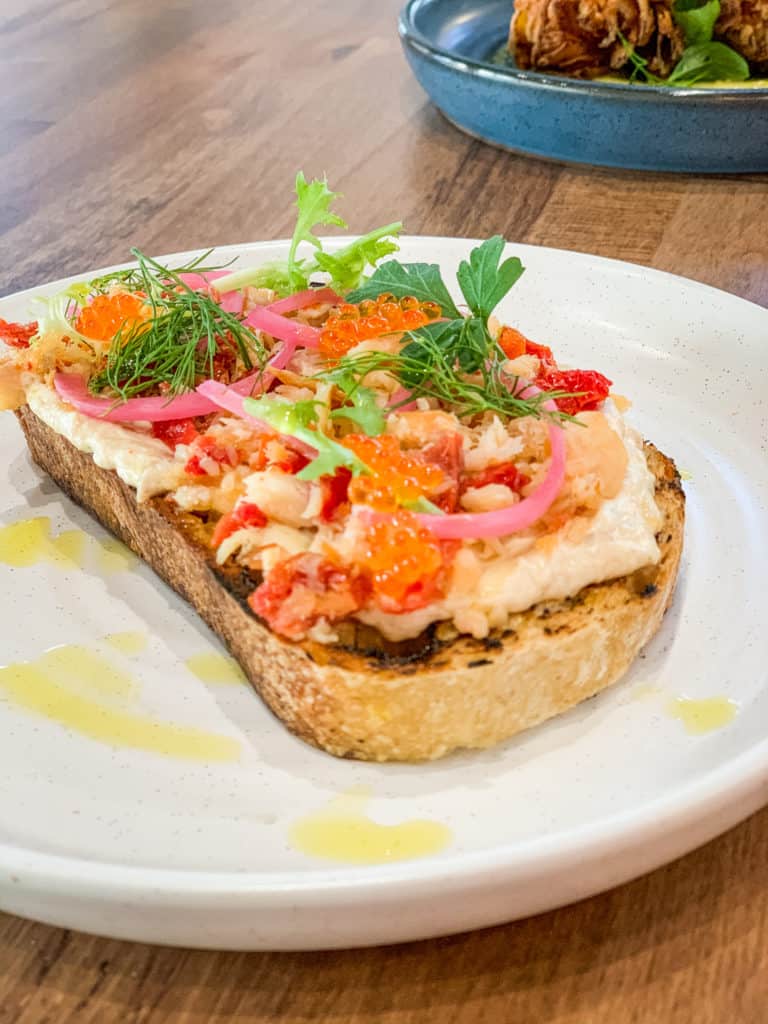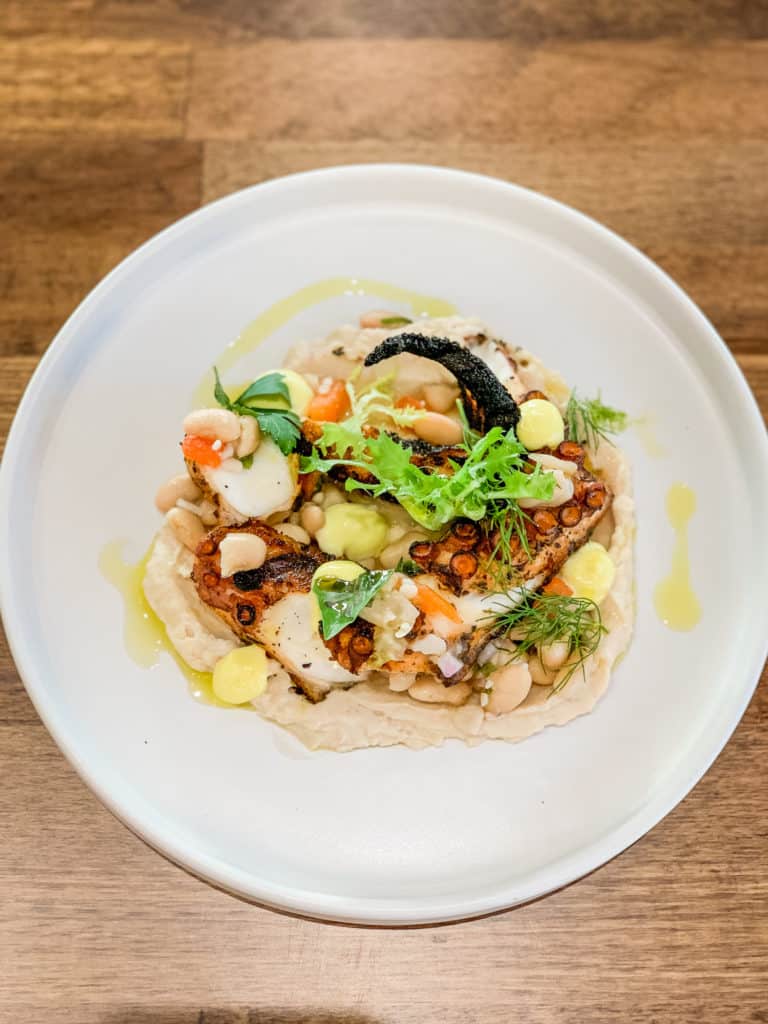 A huge, beautifully tiled Marra Froni pizza oven, imported from Italy, is the centerpiece of the open kitchen. The pizzas do not disappoint with creative toppings, like apple and bacon with garlic toum, a three-cheese blend, and apple poppyseed dressing. Gluten-free crusts are also available!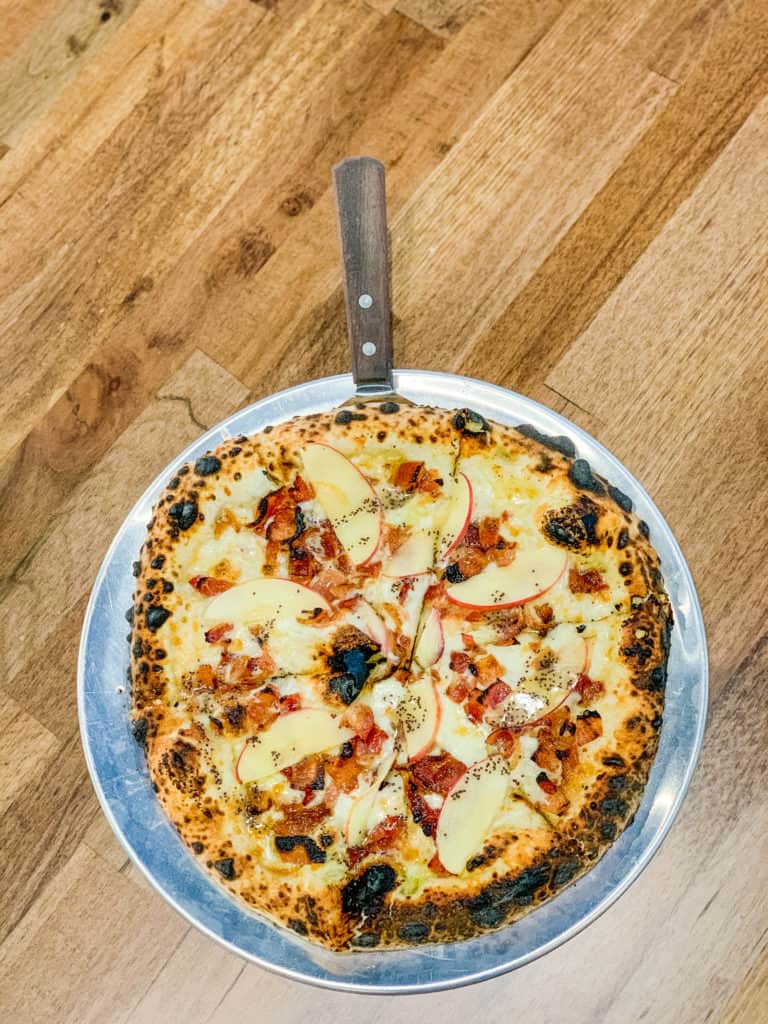 Larger plates, like whole roast chicken, pasta dishes, salads, sandwiches, sides and desserts, are also on offer. On the drinks side of things, there is a great variety of craft cocktails, wine from Atomic Dog Wines (Jack's parent company) and, of course, plenty of cider! You'll find each of Jack's flagship ciders on draft, as well as premium ciders, like Dry Hopped and Rosé.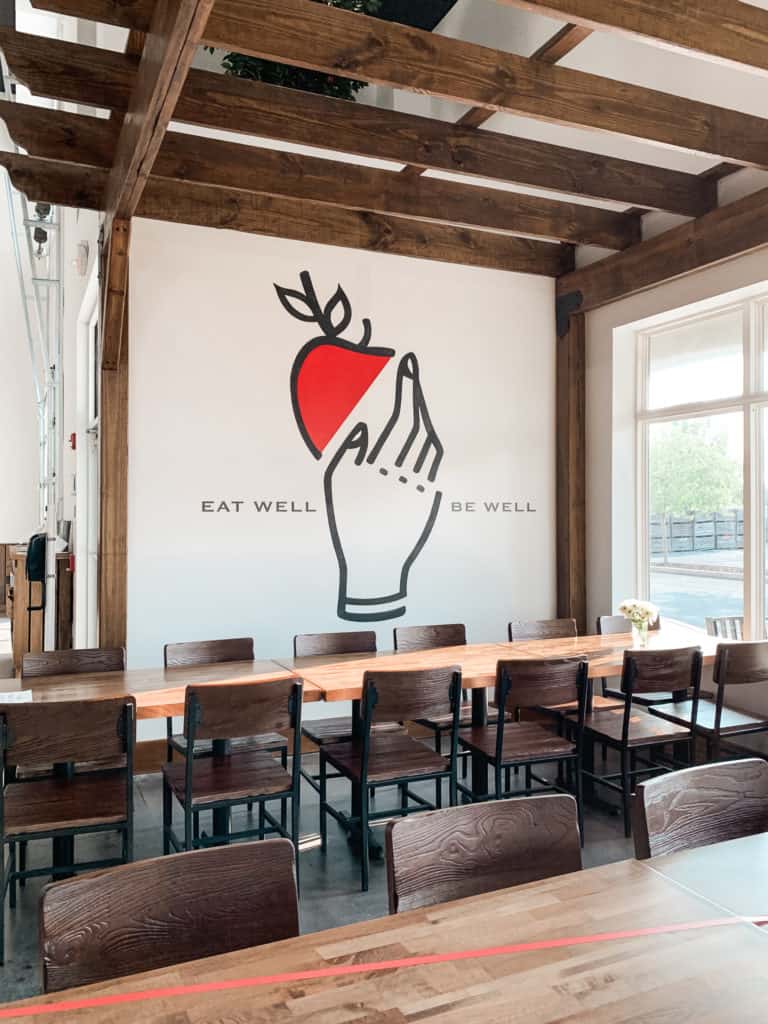 Safety precautions are being taken, with both indoor and outdoor seating available. For the full review, as well as more info about this incredible new space, head over to Sara Bozich's blog post for the whole scoop! Many thanks to Sara for sharing her photos and review with us.
Find Jack's Cider House and Mela Kitchen at 1865 Gettysburg Village Dr. in Gettysburg, PA; phone: (717) 334-4888.