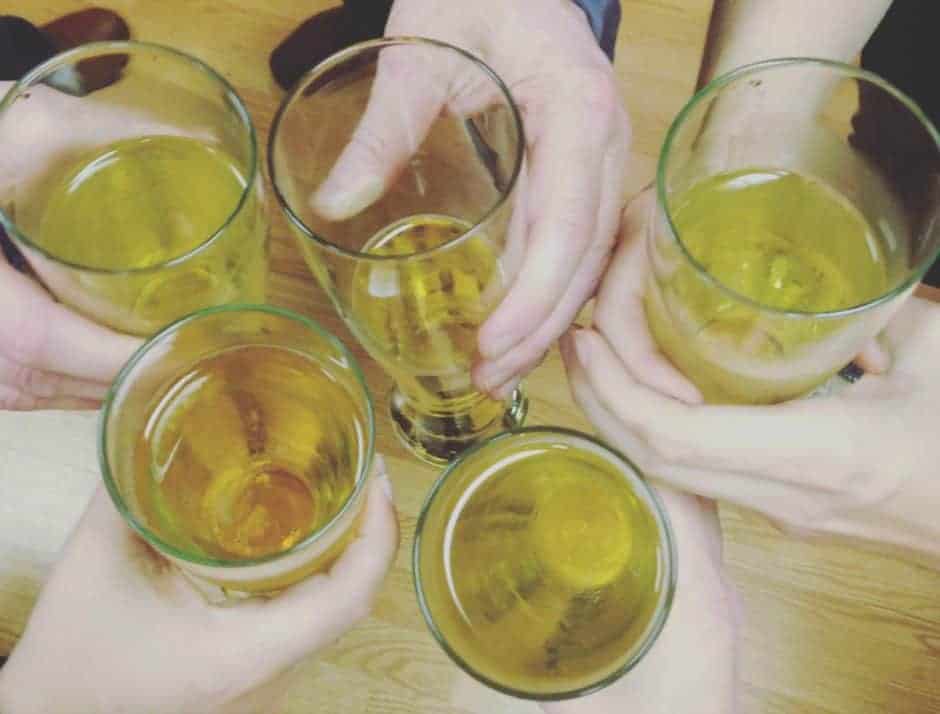 Big news for the U.S. cider industry! The United States Association of Cider Makers has been pounding the pavement in Washington, D.C., with state representatives and senator support, in hopes of impacting the legal definition of hard cider. Their goal: to add verbiage into the CIDER Act language (more on that here) in the year-end tax extenders package, which in the long run will expand the realm for production creativity and not pigeonhole producers into keeping within the up-to-7% alcohol by volume (ABV) realm.
As of today, December 18, the Cider Act was passed!
Immediately moving forward, the CIDER Act will update the current tax definition of cider in the fast-growing (and job-creating) cider industry to make American-made ciders more competitive in international markets and increase flexibility for cider makers investing in the beverage alcohol category.
"This legislation represents a huge step forward for cider makers throughout the nation," shares USACM president Mike Beck of Uncle John's Hard Cider Company. "We are excited for the positive impact it will have on the U.S. cider industry, which is growing rapidly and creating small manufacturing and agricultural jobs across the country."
What does this amended legislation [see section of the Internal Revenue Code—26 USC Section 5041] really mean? With these legal changes, small U.S. cider producers may compete with products released with varying alcohol by volume levels and even modify carbonation and increase acceptance of legally allowable recipes. Rewind, in case you forgot: previously, U.S. hard cider makers could only make ciders that only went up to 7% ABV before they were taxed at the more expensive rate for wine (and therefore sold as "wine"), and only a certain level of carbonation was allowed before cider was subjected to the extremely expensive champagne tax ($3.30 or $3.40/gallon). What a relief!
Get ready for the industry to progress, one bottle—or can!—of craft cider at a time. That calls for a celebration, doesn't it?!
United States Association of Cider Makers is an organization of cider and perry producers in the United States. It gathers and shares information about cider production, cider regulations and cider apple growing to help members improve their operations, raise awareness and advance cider in the market. Questions? Want to get involved? Send 'em an email.