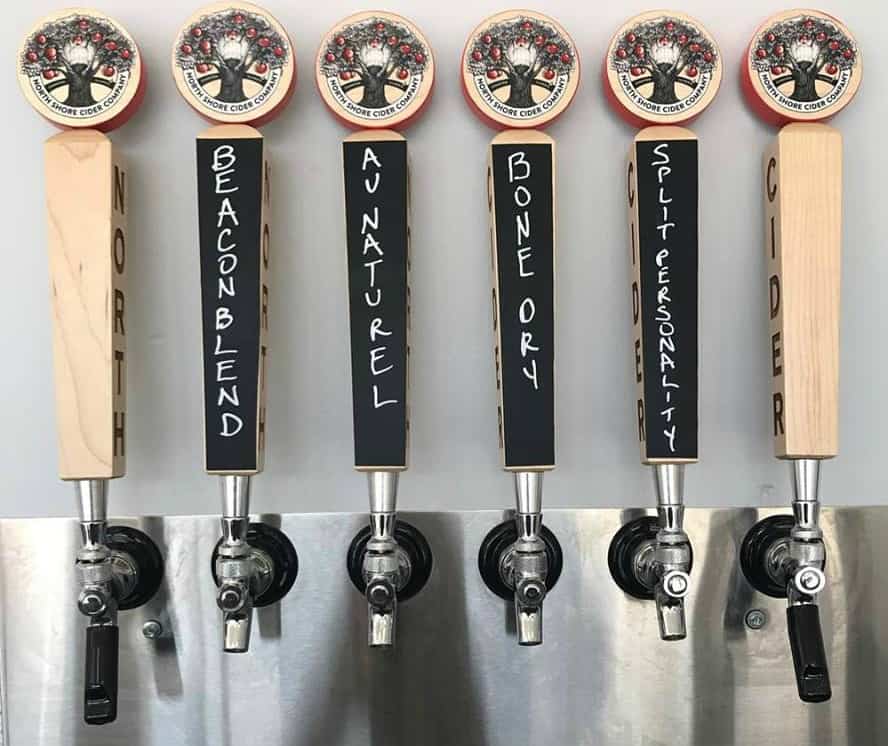 Evanston, Illinois: Have you had a chance to check out North Shore Cider Company yet? The city's first cidery opened its doors in February.
North Shore Cider Company offers ciders produced from organically grown Michigan apples. Four draft ciders currently available at the cidery include:
Beacon Blend, a 6.9% ABV Belgian ale yeast and apple blend cider
Au Naturel, a 6.7% ABV cider fermented with the wild yeasts present on the apples during pressing, leading to a bit of tartness
Bone Dry, a very dry 7.5% ABV cider
Split Personality, a dry-hopped 6.9% ABV cider made from the Beacon Blend cider and cascade hops
The cidery, open Thursdays and Fridays from 3:30–7:30 p.m. and Saturdays and Sundays from noon–4 p.m., is the ideal spot to visit for cider tastings and to pick up a growler of your favorite cider.
With North Shore Cider Company now up and running, Evanston-area cider lovers can pop in to try the latest cider and take part in one of the featured cider events that North Shore will be offering. On April 29, the cidery will play host to a cider and cheese pairing featuring North Shore's craft ciders and artisanal cheese pairings from Forage and Foster. The event will run from noon–8 p.m., when guests can visit and enjoy pay-as-you-go cider pints for $6, tasting flights for $7 and cheese samplers for $4.
North Shore cider fans can also find certain North Shore ciders at select area restaurants and bars.
Find North Shore Cider Company at 707 Howard St., Unit B, in Evanston, IL; phone: (224) 300-6355.