As the popularity of hard cider grows in the United States, it's the industry thriving within the Keystone State that is helping set the niche market's pace. Pennsylvania has long found success in being an apple-producing state, but now more than ever, state producers are tapping into cider-making and cider-related businesses.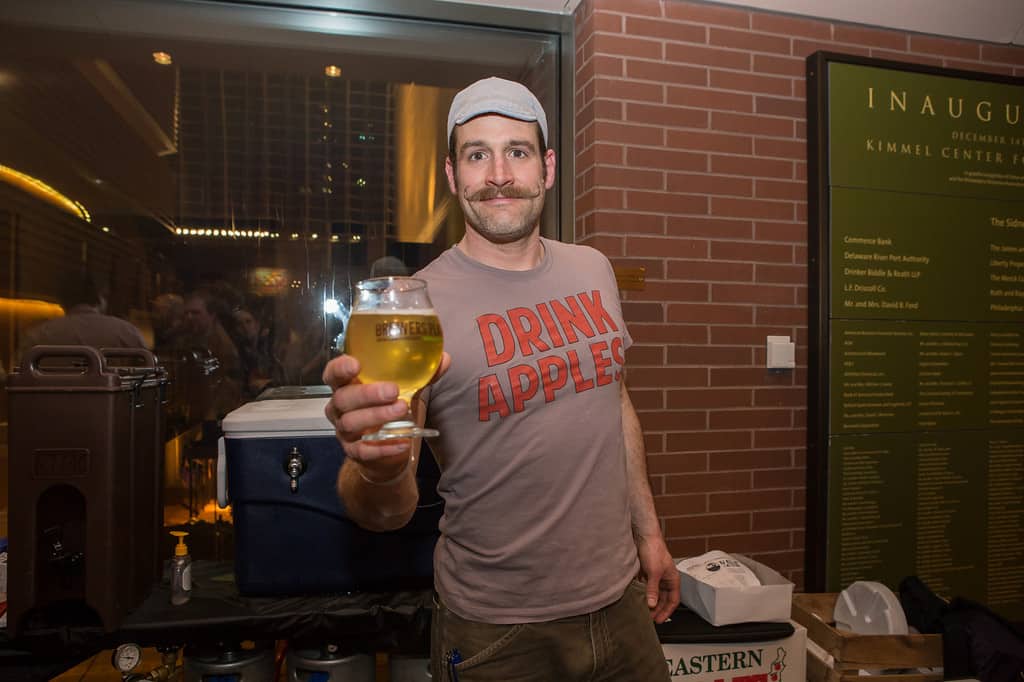 Enter the Pennsylvania Cider Guild
Recently some of the members of our state's cider industry joined forces to create the Pennsylvania Cider Guild. This new coalition had its first meeting in August 2014 and immediately set its efforts into motion. You may be wondering: what's the mission of the PA Cider Guild? For the short answer I refer to an excerpt from the guild's Mission Statement. "The PA Cider Guild (PACG) is a trade organization formed in 2014 to bring together cidermakers, cideries, cider enthusiasts and associated businesses to have a united voice in the state of Pennsylvania. The guild's mission is a simple one … to protect, promote, represent and educate its members and consumers."
To truly tap into the world of PA's hard cider market, I recently chatted with three of its major players: Hank Frecon, acting president of the PACG and co-owner of Frecon Farms Orchard and Cidery; Carla Snyder, Agricultural Entrepreneurship and Marketing Educator at Penn State Extension and advisor to the PACG; and Ben Kishbaugh, co-owner of Big Hill Ciderworks, a member of the PACG. I was able to learn a lot from their wealth of knowledge and I could feel the passion that each of them had for this industry.
One of the first things I asked each of them was why members of the PA Cider industry decided to band together and what impact they were looking to make. Ben Kishbaugh replied, "As hard cider producers in Pennsylvania, it was a natural progression. The Cider Guild is forming to help push legislation and to further identify hard cider here in PA. It's a diverse group of not only cider makers but also fruit growers, winemakers and brewers all coming together to share a common vision and goal. We wanted to be involved in helping the Cider Guild move forward."
Carla elaborated that this unity was also created to provide input on research and education needs for members as well as consumers, with the advantage of assisting in member networking, which would help with sharing equipment, personal experiences or other industry connections. The PACG has membership options for cideries, cideries in planning, associates (non-cider producing businesses in the industry) and enthusiasts. The enthusiast level membership is for consumers looking to support Pennsylvania's growing cider industry.
"This level of membership keeps consumer members up to date on the guild's progress as well as cider events and developing news," stated Carla Snyder. It also comes with a PACG T-shirt and discounts at participating PACG member locations—some pretty great perks.
Hard Cider Isn't a New Thing—It's Just Making a Comeback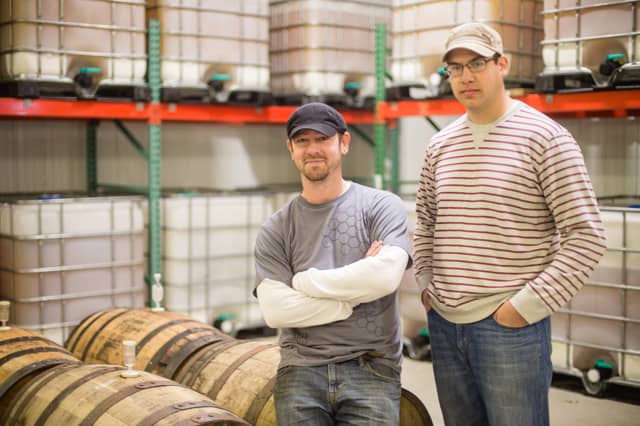 Some people look at the growth of the cider industry in Pennsylvania as a new phenomenon, when in fact this new trend is merely cider's reemergence locally. PA is the fourth-largest apple growing state in the nation. "We've always maintained a lead position in the Mid-Atlantic, East Coast, and really in the nation as a dominant producer of apples," explained Frecon.
Hank expounded on how the tale of Johnny Appleseed wasn't necessarily a kids' story. Johnny was an entrepreneur who traveled the country planting apples to help establish the growing new American communities. "Back in the day, most of your apples grown in the country were grown for cider making," said Hank. "The reason cider was such an important by-product was because people could not trust the drinking water. If you were going to plant an apple orchard, that was evidence that you were going to stay for a little while, and a low ABV product like a hard cider was good to get you through the winter and get you to safe water conditions."
PA Is Perfect Cider-Making Territory Because It's a Leading Apple Producer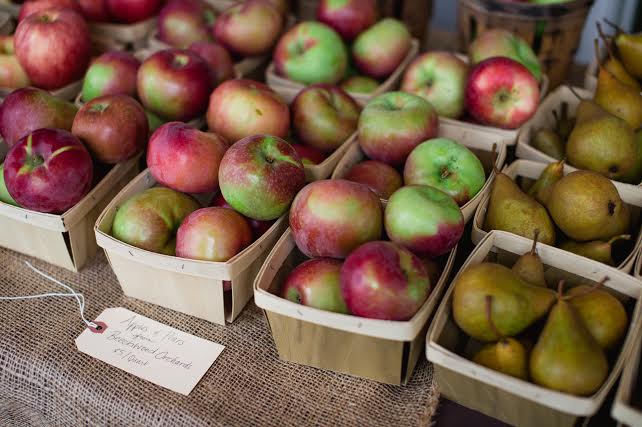 Cidermaking was at the heart of colonial Pennsylvania. This had as much to do with necessity as it did the fact that PA has great conditions for apple production. Our climate and soil are the reason we are still a leading apple producing state to this day. Adams County, Pennsylvania, home to Big Hill Ciderworks, is especially productive for apple growing. When I spoke with Ben Kishbaugh he explained why Adams County is so great for cider making.
"Adams County isn't just a good place for cider making—it's also a great place for apple growing. Our soil types and small micro-climates here amongst the South Mountain Region are some of the best in the world. The soils at our particular spot are considered a channery silt loam. This is a silty, low clay content soil, which helps it drain very well. There is a lot of orchard land right around our area. While we may not grow the most volume of or the prettiest apples in the country, we can grow some of the best-tasting fruit right here."
Championing the PLCB Hurdle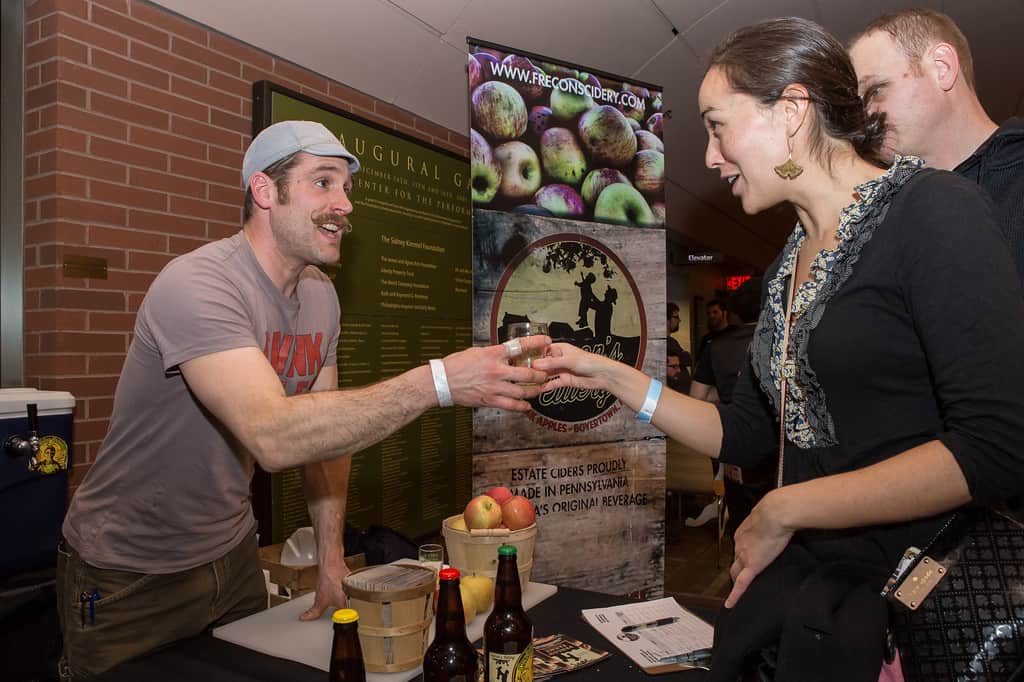 Even though the climate and soil are big advantages for PA cider producers, state laws create a disadvantage for cideries in the state. Pennsylvania's Liquor Control Board (PLCB) is well-known for laws that govern when and where you can buy wine and spirits as well as packaging sizes for beer. But not many people are familiar with the legislative nightmare that the PLCB has created for cideries. Unlike other alcoholic beverages, cider's classification differs based on the alcohol content. If a cider is under 5.5% ABV, then it is considered a malt beverage. If it is above that ABV, it's considered "apple wine."
Ben spoke to me on the need for legislative change."This makes cider exist in a space between wine and beer," he shared. "There is some current legislation movement to help identify cider, but it's had little traction in the past."
Making Hard Cider While Following the Rules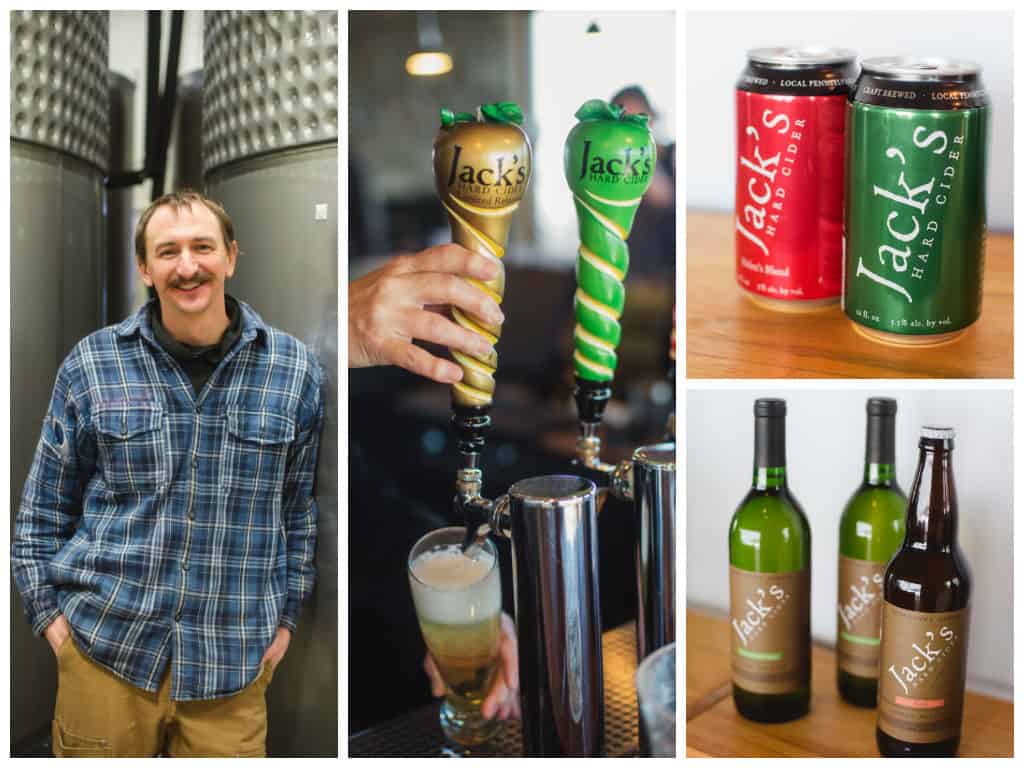 This creates a myriad of obstacles for cideries to overcome. First and foremost, classifying hard cider as a malt beverage is very misleading to consumers, as it has zero malt in it and is made purely with apples. "The second thing is at 5.5% ABV, you are under a lot of the apples' natural fermentation range. So, for example, we have an apple called the Golden Russet—which is a colonial apple. The Brix on that this year was 15.5 [degrees on the Brix Scale, which measures the sugar content of a liquid and helps calculate the final alcohol content], and the result of that will be an 8.6% ABV. What's our recourse? Are we supposed to add water to that to make it meet law?," questioned Hank.
He elaborated that at that point he would be able to sell it as an apple wine, if he has the proper license. But, that creates a whole different issue that plagues PA cideries. If a cidery creates a cider that is 5.4% ABV and another that is 5.6% ABV, their different classifications will also dictate that they are sold through completely different distribution channels. The 5.4% ABV "malt beverage" can be sold though the beer distribution network and will eventually be stocked in beer wholesalers, case distributors, bars and bottle shops. On the other hand, the 5.6% ABV "apple wine" cannot be sold through any of these distribution channels. It must be directly sold to bars, restaurants, taverns and hotels.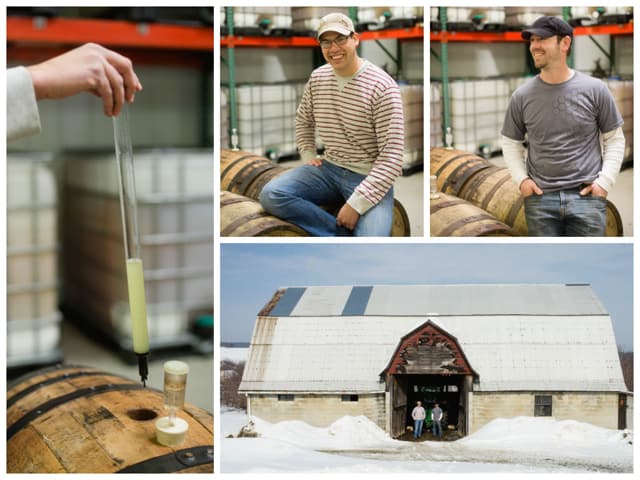 This law has created plenty of frustration for every PA cidery. This frustration was obvious when I spoke with Ben. He stated, "It's hard to see other cideries in Maryland, Virginia, New York and all over the country that can progress and grow because cider is defined differently in other states." Big Hill Ciderworks has other legislative hurdles that make it hard to grow in this state. "We've also had trouble with taxation. As apple producers, we pay a per-bushel tax to the PA Apple Marketing Board, which goes to fund apple research in Pennsylvania and marketing for PA grown apples.  As a Limited Winery, we also pay a per-gallon tax to the PA Wine Marketing Program for many of the same reasons, only for wine and not specifically cider," explained Ben.
PA Cider Guild—Helping You Understand Hard Cider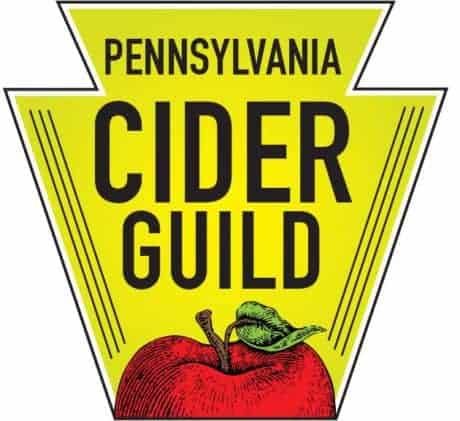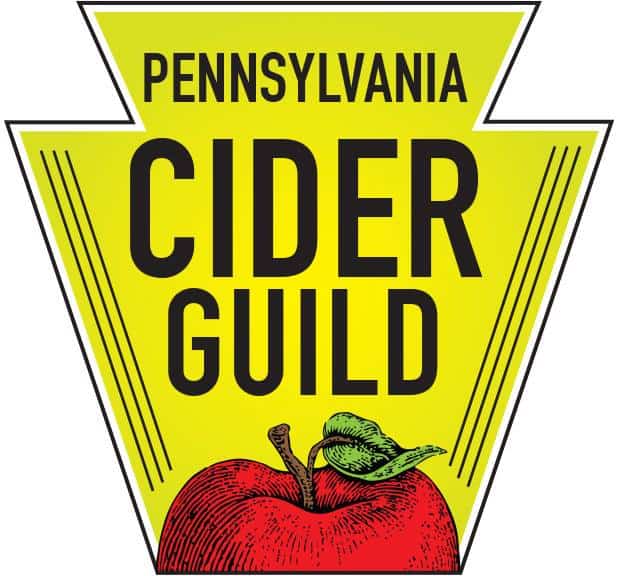 The PACG is not solely a legislative body. Part of its mission is to help educate consumers as well as promote research and development into apple growing and cider production in the state. Some of the education that PACG strives to accomplish is getting past some consumers' incorrect perceptions of hard cider. Many consumers look at cider as a malt beverage (possibly because of the PLCB classification) or a beer-like beverage, when it is actually produced just like wine. While the PACG member cideries consist of smaller craft cideries, many consumers expect their products to be the same as those from large national macro-cideries.
While some products from micro- and macro producers are similar, most are very different. The majority of macro-cideries strive to make very sweet ciders that are often loaded with artificial and natural flavorings. On the other hand, the majority of Pennsylvania's craft cideries create a product that is all-natural and drier in comparison. There is nothing wrong with enjoying sweet cider, but some consumers are unwilling to try craft cider because they have expectations of something very sweet that they are not interested in. When I spoke to Hank on this subject, he compared this trend in perception to a similar trend in wine in the 1980s and 1990s.
He explained that at that time in the state consumers were interested in really sweet wines. As he put it, "They wanted to bite into a grape." Consumers learned that when you follow a grape through the fermentation process you get a much drier product and consumers grew to love it. Hank continued, "Cider's no different. The apples have four different classifications. You have sharps, bitter sharps, sweets and bittersweets. Each of those apples do very distinct, different things under fermentation, and you really get to appreciate that more when you start to drink drier ciders, or when you drink slightly off dry ciders. That's a big educational shift for the consumers, to know that when you go out to the bar you're not going to get that product that's going to taste like the lollipop at the bank. You might get something different that could be just as appreciative as a fine wine or a fine beer."
Progressing PA's Apple-Growing and Cider-Making Industry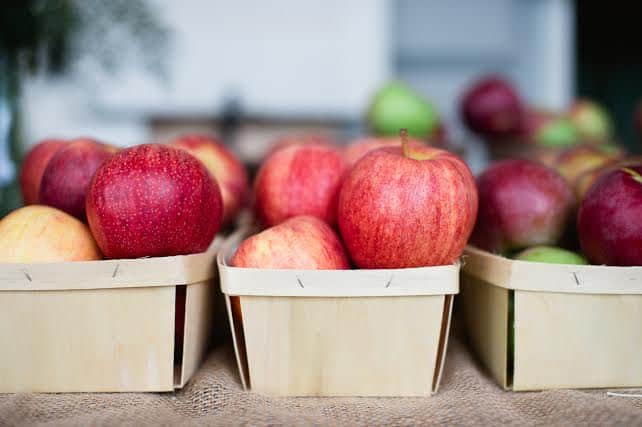 Frecon also discussed the need for better research and development into Pennsylvania apple-growing and cider making. He explained that while cider apple orchards disappeared from the state long ago, to be replaced by dessert apple orchards, much of the knowledge pertaining to them faded as well. At this point there is a lack of understanding of what apples would grow best in this climate. We are learning a lot about which new apples are good for cider-making, but we do not know if those apples are able to be transferred into our climate successfully. Hank clarified, "If you ask us today how do certain cider varieties grow in PA; I could tell you from the Washington State perspective that they might do well, but I can't tell you from PA's perspective that they'll do well. The guild is here to bring attention to the need for R&D on the market, on the most principal ingredient."
Three Ways Cider Lovers Can Make a Difference
Join the Cider Guild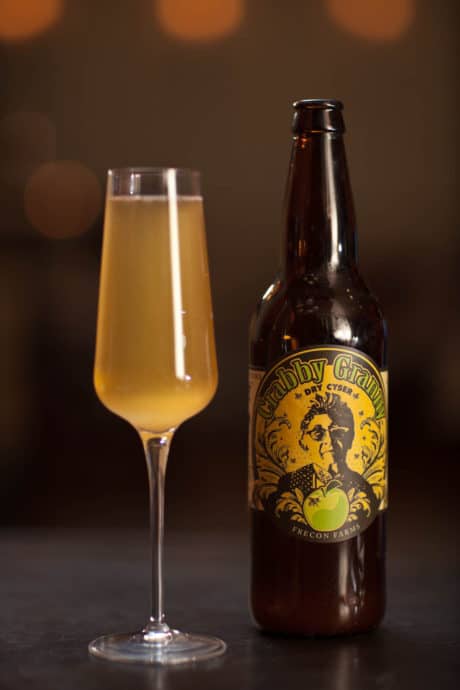 When I asked Hank what consumers can do to help alleviate these difficulties for the cider industry, he said that the biggest thing that consumers can do is join the PACG with an enthusiast membership. Hank explained, "That's one big way, because believe it or not just by being a member you're contributing to a greater cause. And that allows the organization to have the kind of funding that we need to basically start to get some of these changes in place." This not only provides the necessary funding to keep the guild operating, but shows lawmakers that there is a large market for the product.
Tell Local Officials
The second thing that he suggested was to reach out to your local officials about the desire to see higher ABV ciders on the market.
Ask for Cider
Finally, tell your local bars and restaurants that you want to see more of it on tap.  Supply and demand basics.  Consumers will drive the demand and help create an ongoing growth for the cider industry.
Find out more about the Pennsylvania Cider Guild and how you can become involved. Be sure to also stay on the cusp of what's new in PA cider by visiting Frecon Farms and Big Hill Ciderworks. The PACG also features a cohesive roster of Keystone State cidermakers, including our favorites Jack's Hard Cider, Kurant Hand-Crafted Ciders, Wyndridge Farm Crafty Cider and many more.
Frecon's Cidery's Crabby Granny: Gary Colyer Jr.
Big Hill Ciderworks, Jack's Hard Cider, Apples: Alexandra Whitney Photography