by Ronna Dewey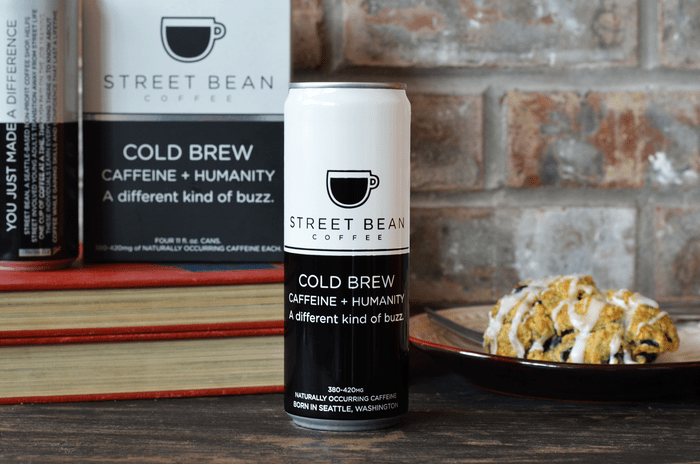 Schilling Hard Cider and Street Bean Coffee Roasters have come together to create Street Bean Coffee Cold Brew, the nation's first all-natural, shelf-stable cold brew coffee that is changing the face of youth homelessness.
Schilling Cider CEO Colin Schilling first started working with Street Bean Coffee Roasters while making the world's first nitro coffee hard cider in a can. Schilling says, "When we were looking for coffee roasters to partner with for our cider, we knew we couldn't afford to compromise on flavor. We were really impressed with Street Bean Coffee Roasters' quality and consistency. From the first roast, we knew this was going to be a long-term partnership."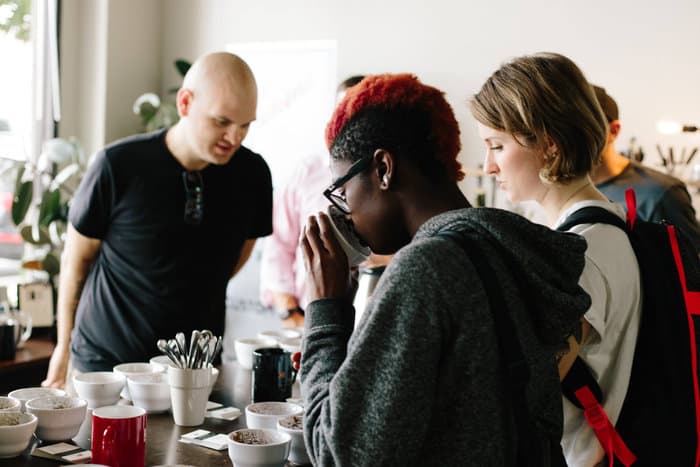 Street Bean Coffee Roasters is a nonprofit organization located in Seattle, Washington, whose mission is to help street-involved youth, age 24 and under, transition away from street life to stable homes and gainful, long-term employment through paid apprenticeships in their high-end coffee shops and roasting operations. The Street Bean Coffee Roasters apprenticeship program has a 90% success rate of helping these young adults transition away from street life.
Schilling says, "Homelessness is a very real issue, and something both Schilling Cider and Street Bean Coffee Roasters are committed to actively combating. Street Bean Coffee Roasters has a strong mission and fantastic education program for its apprentices; combine that with our manufacturing and distribution experience, and it's a recipe for success and real change."
With notes of chocolate, hazelnut and caramel; zero calories; and a whopping 380–420 mg. of naturally occurring caffeine per 11-oz. can, the cold brew is an alternative to chemical-packed energy drinks and a great choice for people on the go. Additionally, Street Bean Cold Brew Coffee is vegan, gluten-free, dairy-free, direct-trade and requires zero refrigeration. "People are becoming more aware of what they put in their bodies. They want quality and convenience, and they also want to give back; they get all of that with this cold brew coffee," says Schilling.
Each box of Street Bean Cold Brew sold pays for 40 minutes of training for this underserved population. Find out more about Street Bean in the video below:
For more information or to purchase Street Bean Cold Brew, visit Street Bean online.