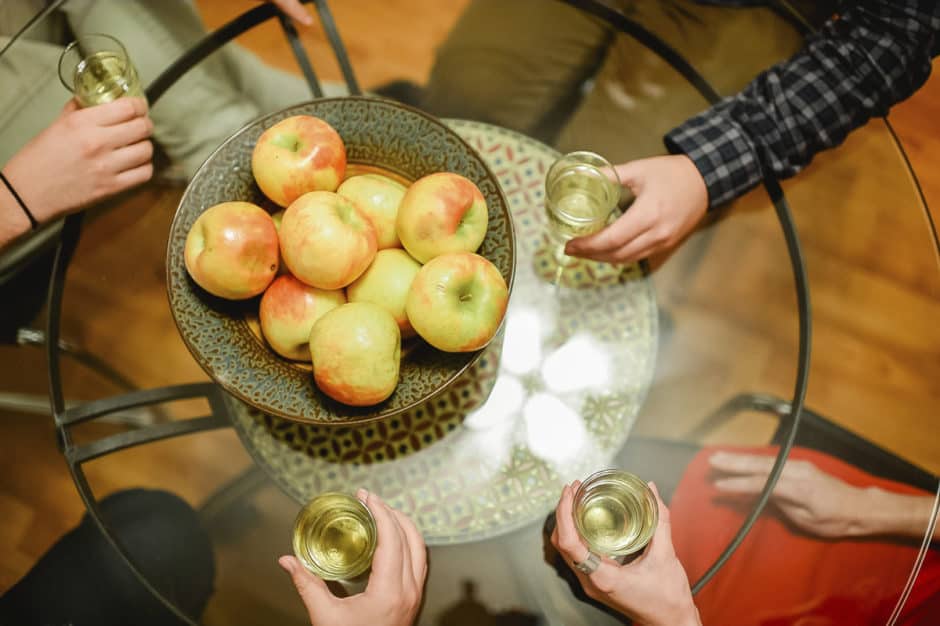 The PA Cider Fest, with PA Preferred and Pennsylvania Apples as proud sponsors, will be making its grand debut on June 25. Ready for all the exciting details? From cider workshops to informative tours, here are the top six reasons to get your tickets today to make sure you're part of the crowd:
Cider Sampling from Top Pennsylvania Cider Makers
Many top Pennsylvania cider makers have already signed up to be a part of the first-ever Fest. The current list of cider makers includes the following:
Cider-Themed Workshops
In between cider sampling, guests will have the opportunity to take part in cider-themed workshops. Some of the workshops currently on the schedule include apple pressing, cider apple sessions and cider pairing demos to provide attendees with an informative and interesting look at cider and the apples that go into this refreshing beverage.
Artisan Vendor Market
Shopping is always a great component of any festival, and at the PA Cider Fest, you can fill your shopping bag with plenty of vendor goodies, cider-centric and otherwise. Vendors that will be offering their wares include:
Food Truck Feasting
As you stroll through the festival and try the various cider offerings, from dry to sweet and everything in between, chances are that you are going to get hungry. Luckily for you, there will be plenty of food truck vendors to help you with that craving! The food vendors that are scheduled to appear (as of this time) include Uncle Moe's Soul Food, House of Hawgs Bar-b-que, Big Daddy's Brick Oven Pizza and Pappy's Popcorn.
Hauser Estate Tours
Another reason to grab your tickets for PA Cider Fest as soon as possible is to be able to take part in the tour of lovely Hauser Estate. Tours will take place for ticketholders from noon–1 p.m. (Please note: tours are limited.)
Weekend Events with Cider Flair
In addition to the festival itself, other events during this special cider weekend include the Meet the Cider Makers Dinner on June 24 at Beech Springs Farm and exciting cider happenings throughout Gettysburg, including cider tap takeovers, pairings, dinners and brunches.