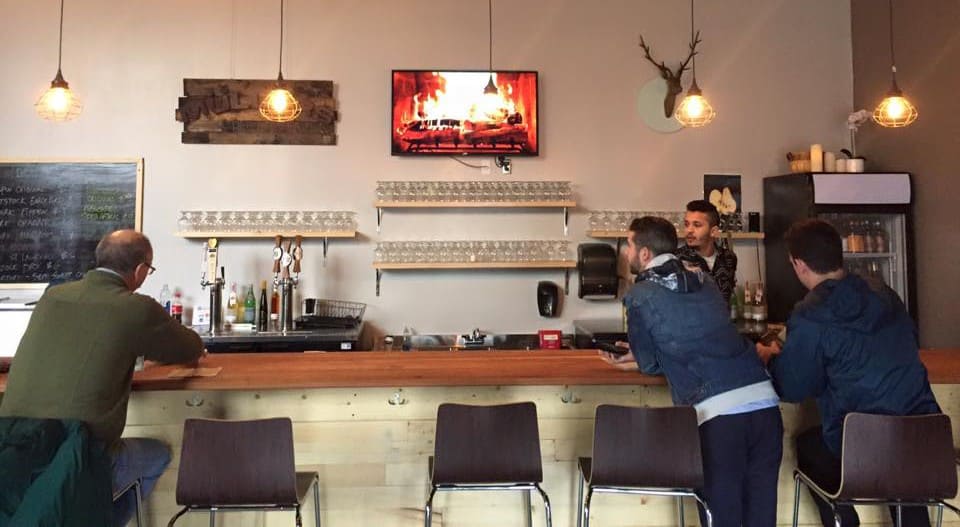 Plan a Cider Destination this year, or keep these three brand new cider bars in mind when you find yourself on the road in 2016!
Upstate New York's first cider bar, Mullers Ciderhouse, is located in Rochester with a great selection from America and Europe. With 12 taps and over 100 varieties in the bottle, Mullers can satisfy any cider drinker. Mullers has been quenching thirst since late December 2015. Rochester City Paper reports that all of the draft cider selections are from New York state. For more information, visit Mullers' website and follow on Facebook. 1344 University Ave., Suite 180, Rochester, N.Y., (585) 287-5875
Located in Arcata, California, the BitterSweet Cider Bar opened in October 2015. A collaboration between the Humboldt Cider Company and bakery/restaurant Slice of Humboldt Pie, the cider bar has 24 rotating taps with 17 taps dedicated to ciders. Savory pies and delicious sweets are available at the bar to be washed down by your favorite cider. For more information, visit the BitterSweet Cider Bar website and follow on Facebook. 828 I St., Arcata, Calif., (707) 630-5100
Although it's not open yet, The Northman will become Chicago's first cider bar in February. With more than 100 varieties on draft, firkin, can and bottle, The Northman's been dubbed the city's first "bistro-pub dedicated to cider (the hard kind) and the foods it's best consumed with" by Chicago magazine. Ownership includes the folks behind Fountainhead and The Bar on Buena and local cider expert Brian Rutzen. Chef Cleetus Friedman of Fountainhead has constructed the food menu, which includes dishes that incorporate regional and seasonal influences. 4337 N. Lincoln Ave. in North Center, Chicago, Ill.