You know what we love about cider? The passion behind each glass and the people who appreciate everything that goes into the glass. A perfect example: 208 backers pledged $30,468 in just 30 days on Kickstarter to help bring a brand new New Jersey-based cidery and meadery, Armageddon Brewing, to life.
Christian Annese, co-owner of Armageddon, reports, "We made our goal by the skin of our teeth with a half hour to go."
And if you can believe it, the Armageddon Brewing team celebrated with none other than cider.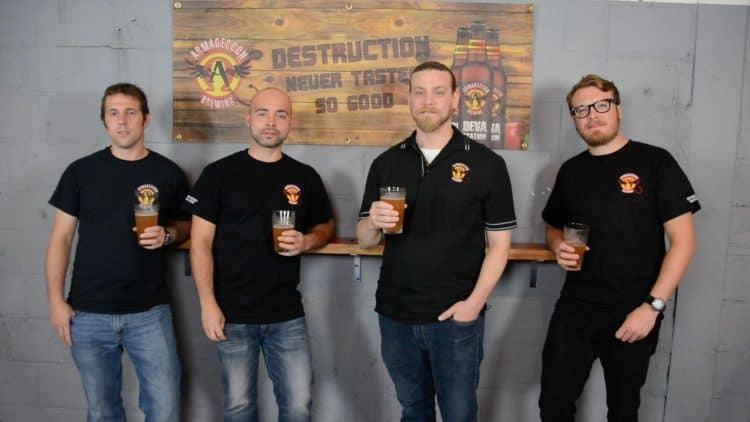 What started as a hobby, the four guys behind Armageddon Brewing — Matt Olsen, Christian Annese, Kyle Laird, and Gill Cornwall — are "completely blown away" by the fact they get to turn their hobby into a real life passion project.
They originally started out brewing beer, and their cider-making experimenting didn't start until Annese was (mis)diagnosed with celiac disease. Instead of beer, one day he tried a bottle of French cider and it "blew his mind," and sent him on a quest to replicate it on his own. Friends tried what he was creating and thought it was good.
In September of 2012, the guys were invited by their town's mayor to give out cider samples at a festival. After 20 gallons quickly disappeared, the four knew that cider making could be a viable business venture. That's when they decided to move forward with their cider dreams.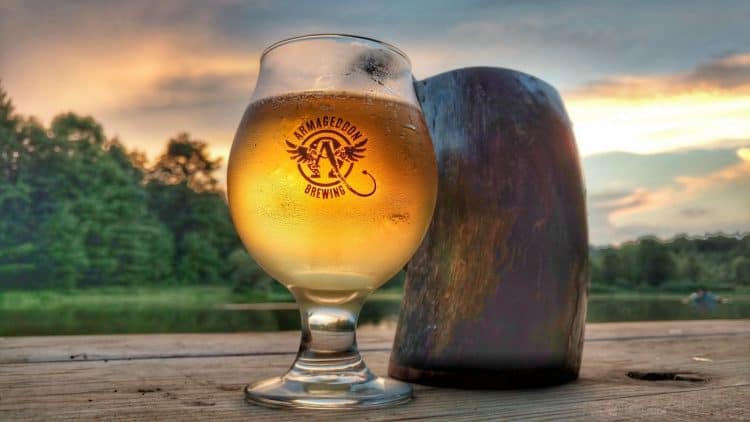 After a bit of research, the crew realized there were some existing laws that were in the way of bringing their cidery to life. At the time, the state of New Jersey had restrictive and outdated laws in place, closely tied to the agriculture industry in the state. For instance, one law required cidery owners to have at least three acres of land on which to grow ingredients. And those ingredients needed to make up at least 51% of what goes into the hard cider. Also, there were no laws on the books for mead, making it, effectively, illegal to produce.
The guys couldn't find a loophole, so they decided to begin the long process of changing the laws, which took four long years. Finally, new legislation was passed in May of 2017, making the process of opening a cidery in New Jersey easier.
With that hurdle jumped, the Armageddon team started looking at locations. In November, they ended up finding a space they loved in Somerdale, New Jersey. After meetings with the landlord, a civil engineer, an architect and the town's mayor (who was always on their team), Armageddon Brewing should have paperwork signed and a space to call its own by the end of the year.
So what's the next step for Armageddon Brewing? Annese, "the recipe guy," is constantly tweaking and changing his process. He's also busy working closely with his pilot orchard, figuring out what trees grow well in the area, including a lot of European trees. By the time they're ready to invest in acreage, they'll have much of the knowledge they need about holistic orcharding, which Christian describes as "organic to the extreme."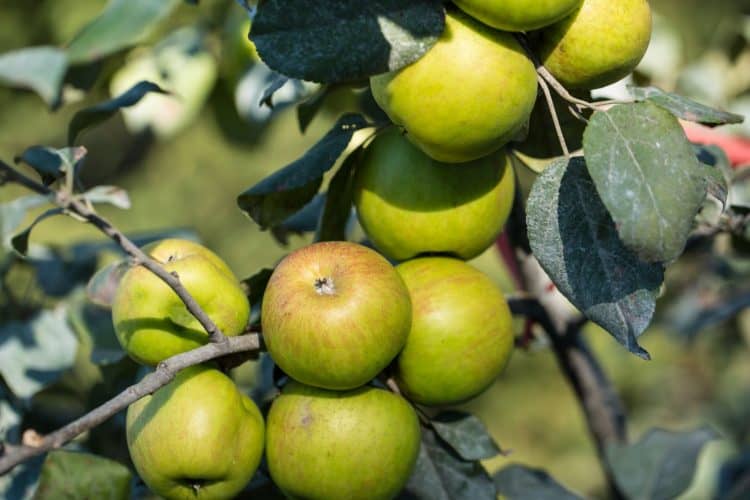 Annese describes Armageddon's vision like this: "Everything we do is done with the utmost care and attention. If I make something I don't like, I don't share it with anyone. And that's an attitude we all have. We're not fad-chasers. We're not making things we think will sell. We just want to make a product that's made with the purest ingredients. Fresh fruit. Fresh juice. We don't use any artificial flavors or back sweeten. We're dedicated to making small-batch cider and keeping it pure and always striving to improve our product."
Follow Armageddon Brewing's journey on Instagram and Facebook and get excited about trying the cider and mead brought to you by this passionate team.
Remaining Photos: Christian Annese