With the cider market rapidly growing and redefining itself, the United States Association of Cider Makers (USACM) is making a big bet on the emergence of heritage ciders. For anyone not familiar with the term, the USACM's newly released cider style guide defines heritage ciders as ciders made from multi-use or cider-specific apples including bittersweet, bittersharp, heirloom varieties and sometimes wild or crab apples.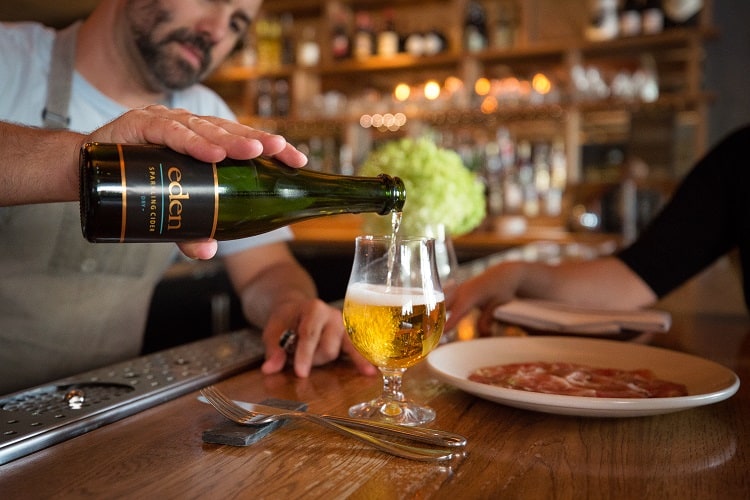 At CiderCon 2018, heritage ciders will be showcased with a schedule of panels and presentations from some of the most passionate and experienced leaders in heritage cider making, including Ryan Burk, Ian Merwin, Eleanor Léger and Tom Oliver.
"If you're getting into the cider business now, heritage cider is the next opportunity for growth," said Eleanor Léger, who serves on the USACM board of directors.
Ryan Burk, another USACM board member who spends a lot of time experimenting with traditional cider-making apples, wild fermentation and barrel aging, also sees the opportunity for growth with heritage cider.
"To build a sturdy industry, we have to base it on apples, just like the wine industry is based on grapes," said Burk. "One of the ways to get people on board with heritage ciders is to demystify them. We want to be able to share that information because that's what CiderCon should be — a sharing of information and experiences."
In past years, CiderCon has featured a wide variety of presentations, but in its seven years of existence, it's never had an educational track like this year's heritage ciders program.
"This is the first time you're going to be able to come to CiderCon and learn about every aspect of the business, from growing the apples, making the cider, to selling and marketing it and running your business," explained Léger.
Essentially, the heritage cider educational track will touch on everything you need to know about heritage ciders. Program sessions will include:
Holistic Orchard Management

Growing Bittersweet Apple Varieties for Cider: Practices and Terroir

Cider Making with Heirloom and Bittersweet Varieties

Champagne Method Cider (with cider tasting)

Heritage Cider Options – Wild Ferments, Barrels and More (with cider tasting)

"Cidernomics" for Start-Up and Small-Scale Cideries

Production Hacks for Heritage Cider Makers

Heritage Ciders on the Menu: A Panel of Chefs and Restaurant Operators
For Léger's presentation, she'll be going over the financial side of things, or what she refers to as "cidernomics."
"I spent a lot of time studying economics in a past life," said Léger. "So, that session will focus on how to think about the economics of starting a heritage cidery and making your business successful."
Burk will be giving a few presentations during CiderCon, but for the heritage cider track, he'll be delving into wild fermentation and barrel aging.
"I'm going to talk through my method and show how to get it done in a cost effective way," said Burk. "I want to show cider makers how to do it right, on a small budget or on a big budget."
While heritage ciders may be at the forefront this year, CiderCon 2018 will also feature activities, classes and lessons for all different kinds of cider makers and enthusiasts. Attendees can look forward to Nielsen's cider trends for 2018, tastings from select cider makers, a panel discussion on the potential impact of climate change on the cider industry, and much more.
CiderCon 2018 will be held on January 30–February 2 at the Waterfront Marriott in Baltimore. For more information and to register, visit here.
Ryan Burk photo: Eva Deitch
Cider pour photo: MacKenzie Doyle