Michigan's Blake's Hard Cider, the largest craft cider company in the Midwest, is kicking off 2018 by expanding its distribution footprint, and it will take on the Southeast this spring via Georgia, Tennessee and South Carolina.
"We've been selective with which states to bring our products into. We've done the research and analyzed each market individually and the potential in Georgia, Tennessee, and South Carolina is robust," says Aaron Lanctot, Blake's national sales director. "Our strong relationship with Whole Foods and Harris Teeter has and will continue to play a strong part in our growth."
Whole Foods and Harris Teeter have agreed to bring Blake's into most locations within the new states, whether it be a flagship like Flannel Mouth or a seasonal selection like The Tonic, a 6.5% ABV cucumber and ginger cider.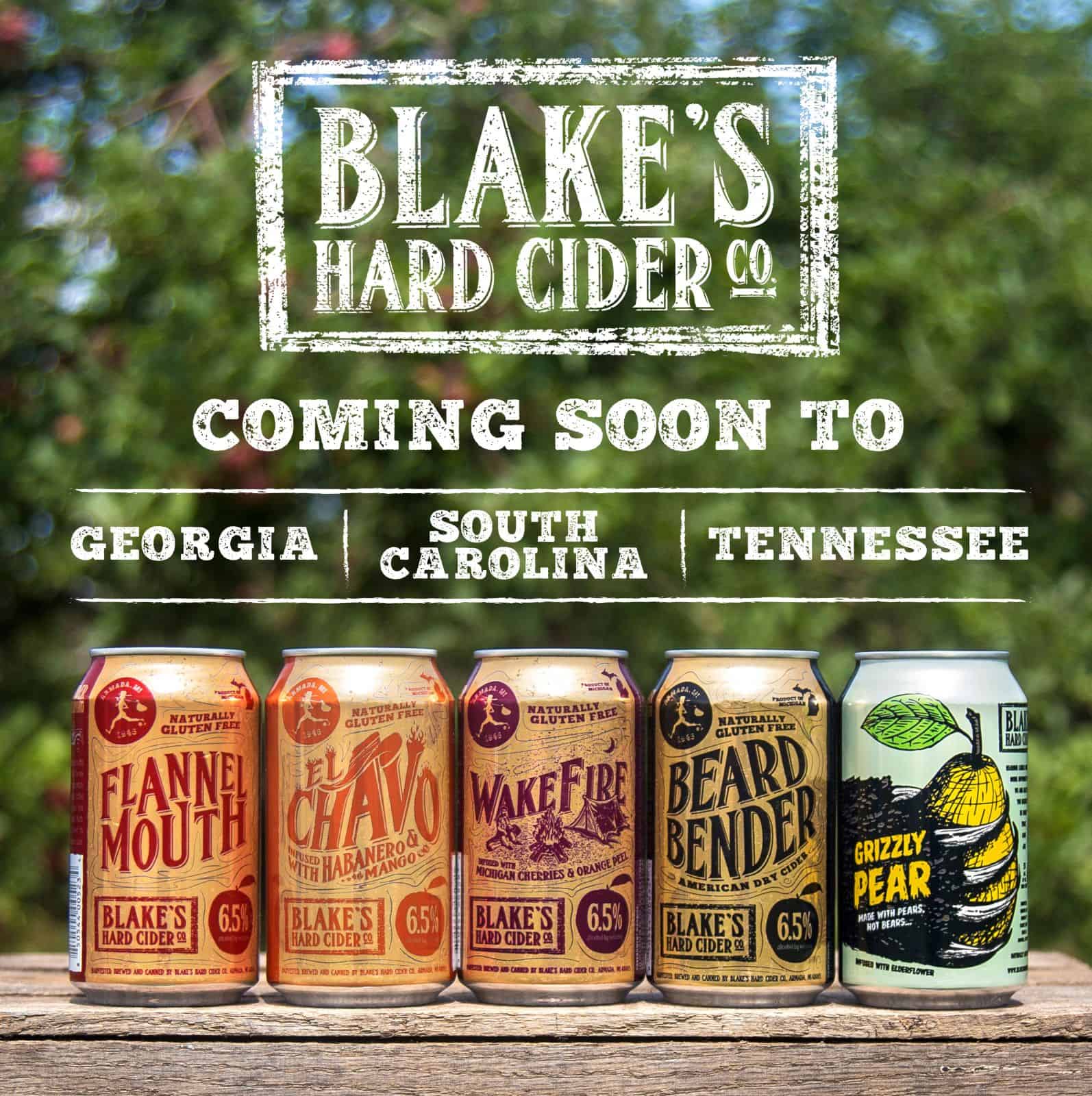 Blake's will kick off in Georgia first on February 5, through United Distributors, then South Carolina next on February 19, through Greenco and Comer Distributing. Tennessee will launch the week of March 5, through Empire Distributors, with tastings, release parties and other events hosted by the Blake's team who will be in town the entire week.
With the addition of these three new states, Blake's distribution footprint will grow to 16 states, following a Minnesota, Pennsylvania and Alabama launch in 2017.
Andrew Blake, owner and founder of Blake's Hard Cider, added, "With a growing interest in craft in the South and a lack of authentic options, we felt that Blake's was a natural fit. We are excited about the reception we've received in other southern markets like North Carolina, and look to expand our goal of delivering genuine craft hard cider from our independent family farm."
Blake's Hard Cider is available in six-pack cans, draft, six-pack bottles, and 500mL bottles. For more information, visit Blake's Hard Cider's website.