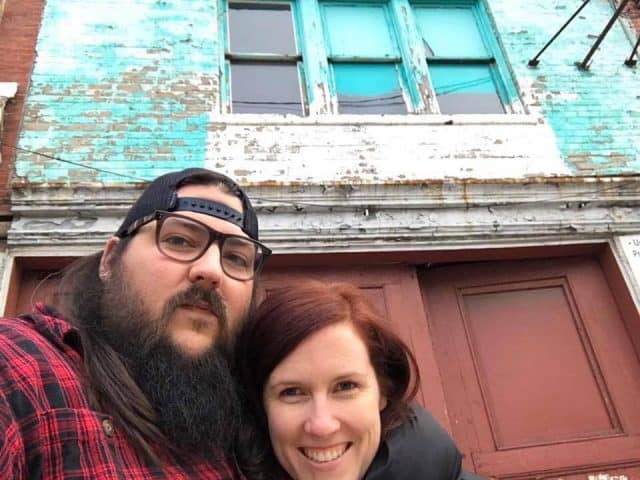 Big news from our friends at Kurant Cider: construction will be starting soon on the cidery's new location in the historic Fishtown neighborhood of Philadelphia.
Owner and cider maker Joe Getz, shown above with wife Molly, shared with Cider Culture that Kurant's new home will be located at 436 E. Girard Ave. The building will become the home of Kurant's tap room and a smaller production space that will serve as the test lab for new and exciting products.
Constructed in 1880, the building was originally a carriage house and has since served many duties. Kurant plans to restore and preserve as much of the building's original architecture as possible, noting that it's important to honor and preserve the long history of the neighborhood.
Details for construction are still in the works, but the early projection is to be open by the end of summer 2017. While Kurant is building the tap room in Fishtown, production will continue at the Perkasie facility. Follow along on social media for updates on the project and more news.
Kurant currently pours its ciders at the taproom at Free Will Brewing Company and recently made news when it started canning its popular Bees for distribution in Philadelphia, Bucks, Montgomery, Chester and Delaware counties.
Congratulations, Kurant Cider—we can't wait to visit!