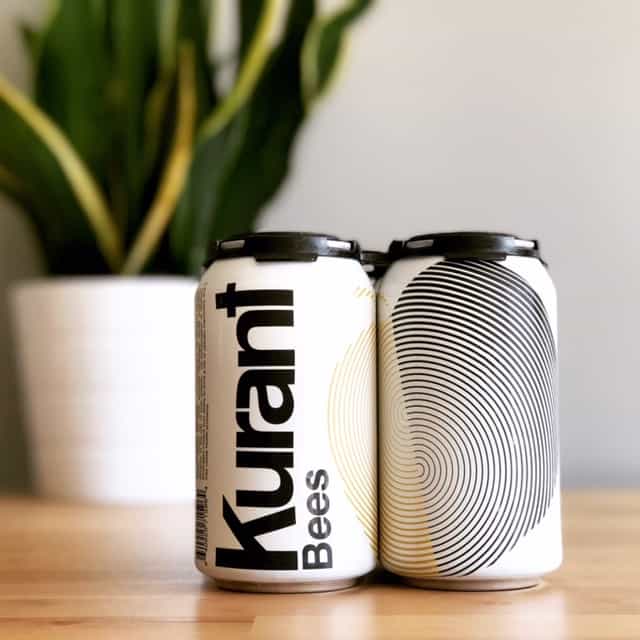 Pennsylvania residents in the southeastern part of the state will love this news: Kurant Cider's Bees is now available in cans.
Bees cans will be distributed in 24-can cases or 4-packs throughout Philadelphia, Bucks, Montgomery, Chester and Delaware counties by Muller Inc. Cans will be available year-round with an approximate retail price of $45/case and $8/4-pack.
Bees, an off-dry 5.8% ABV cider, is lightly sweetened with locally sourced, responsibly harvested honey. The honey character comes through in the nose, peaks during the finish and adds a light, playful floral character to the cider. Bees' white wine qualities appeal to those who enjoy off-dry, German white wines and pair well with spicy tacos, sushi and grilled steak.
Cases and 4-packs will be hitting retailers by December 1. If you just can't wait to get your hands on Kurant's cans, stop by the taproom at Free Will Brewing Company for immediate availability.
Follow along on the Kurant Cider Facebook page for all the latest news!