by Courtney Love, Penn State Agricultural Entrepreneurship Intern
"Cider and cheese? Yes, please!" was my response when asked to attend and write about the PA Cider Fest. Although my cider and cheese expertise is limited, it was a chance to expand my mind and try something new.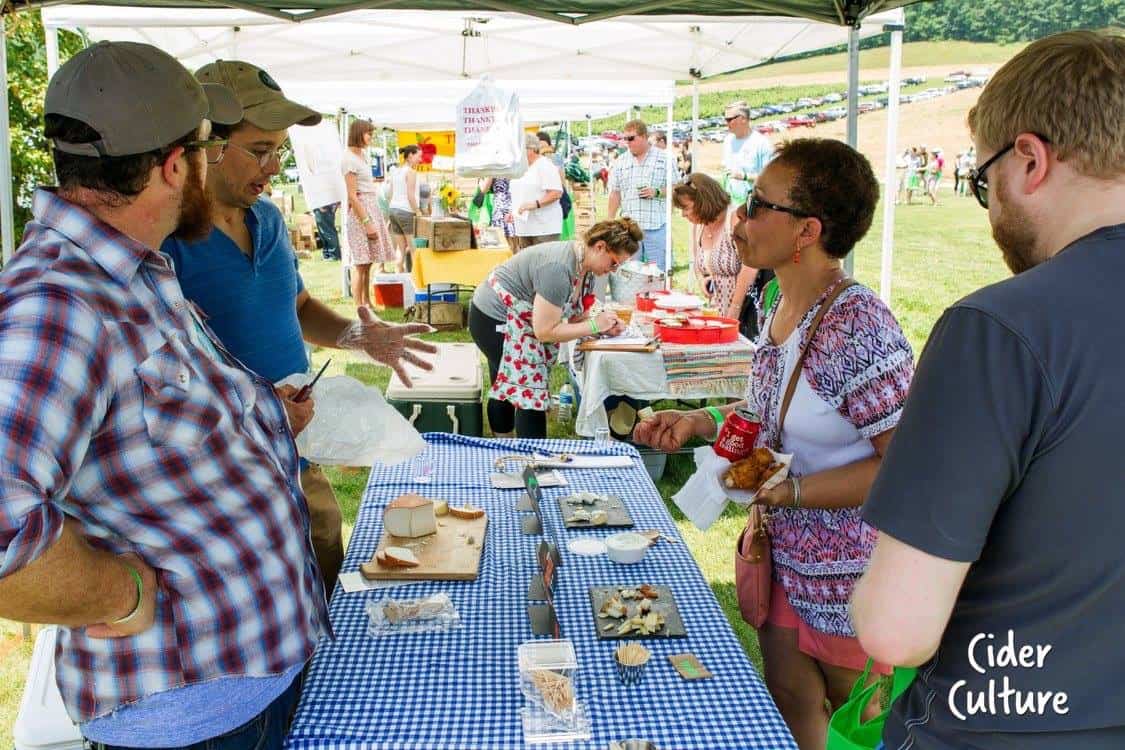 With scores of artisan cheese makers from the Pennsylvania Cheese Guild and craft cider makers from the Pennsylvania Cider Guild all across the state, both of these sectors of the agricultural industry are roaring into favor with consumers who want to connect with wholesome food and drink made with passion.
Moving in and out of the lines of cider revelers during the PA Cider Fest, I was able to experience multiple categories of cider—ranging from those with barrel-aged, lip-puckering flavors of honey, ginger and fruit to more common sweet and dry ciders. To accompany my sips, I set out to devour samples of funky, pungent, salty and rich cheeses. "When you pair cheese with cider, you experience the deep history and an intense moment of opposites attracting," noted Sue Miller of Birchrun Hills Farm in Chester County.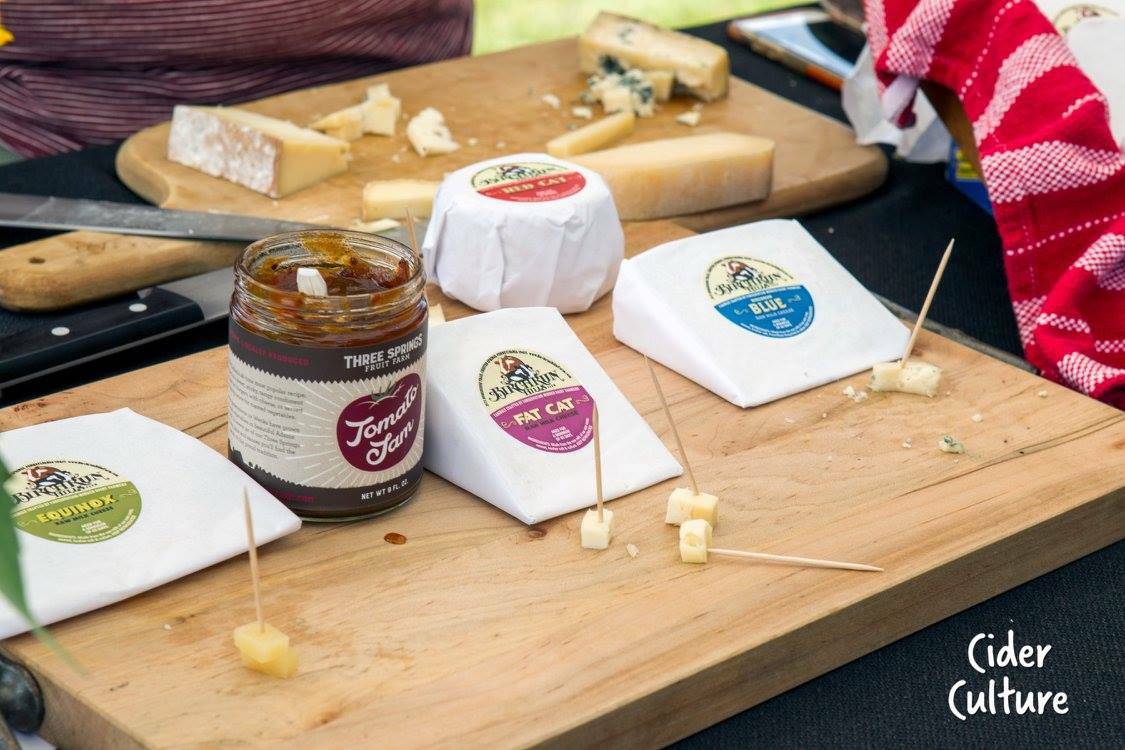 In creating the perfect pairing, the object is to partner your cider with a cheese that will highlight certain flavor notes that your taste buds may have missed otherwise. One example of such a pairing would be the contrast of a dry, hard cider with its opposite (yet perfect) match: a fat-laden, rich, creamy cheese. Carbonated ciders cut through triple creme cheeses for an amazing flavor combination. Tannic ciders work well with hard aged cheddars, tart ciders are perfect with young goat cheeses and sweet ciders complement blue cheeses. The object is to create a "harmonious little taste," according to Miller.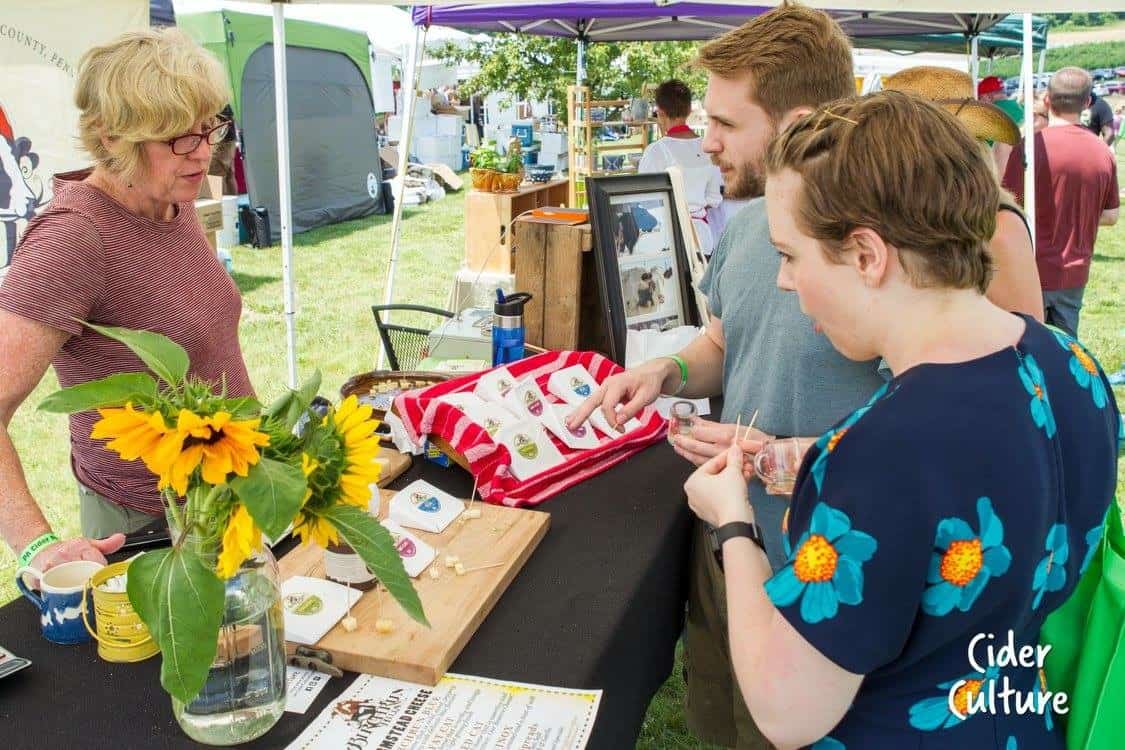 Jack's Hard Cider—the host of PA Cider Fest—recommends these cheese pairings for some of its offerings:
Crisp, dry ciders (like Jack's Original) paired with Manchego, Asiago or Pecorino Romano cheeses
Fruit-forward ciders (think Helen's Blend) paired with semi-soft and nutty cheeses like Gouda, Gruyère or Morbier
Hoppy ciders (e.g., Dry Hopped) paired with herbed chevre (goat cheese), spicy pepper jack or creamy Cotija cheeses
Seasonal winter ciders (like Jack's Fireside) warmed and paired with port cheese
Discover more pairings on the websites of the Specialty Food Association, Northwest Cider Association, Serious Eats and Cider Journal.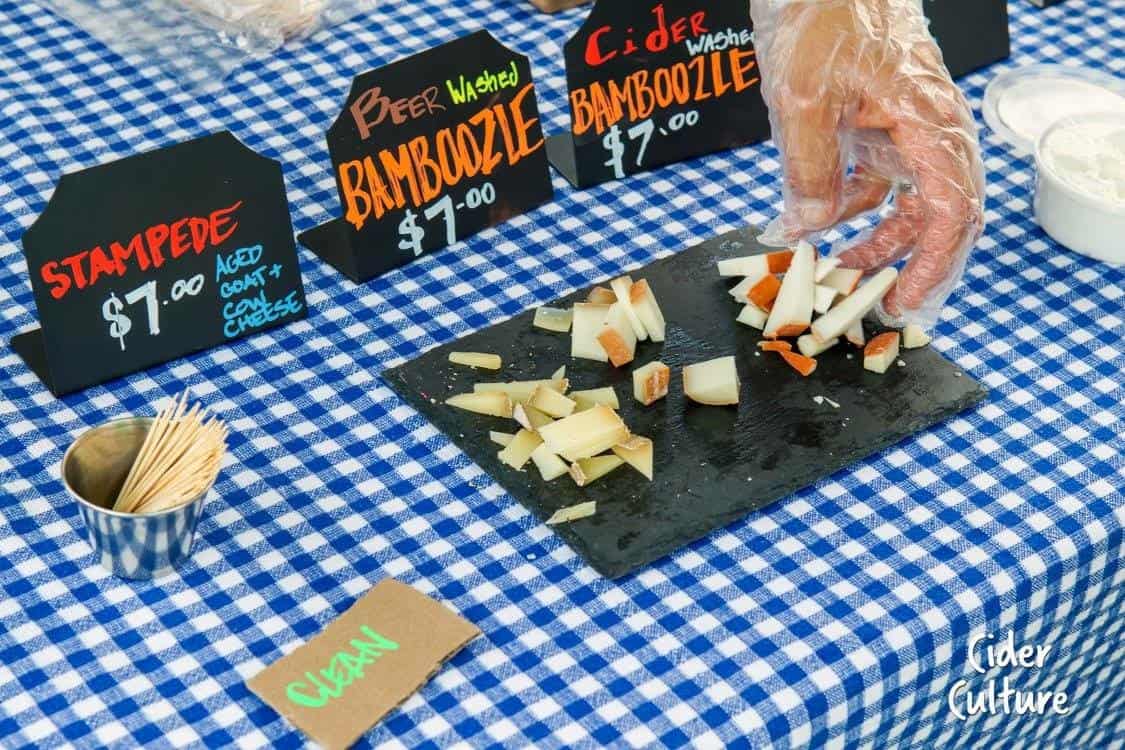 Pittsburgh cheese maker Goat Rodeo has gone one step further and pushed the cheese/hard cider envelope by washing the rind of one of its cheeses, also known as the b-linens portion, in cider. Because the cider has a high pH and is acidic and floral, this brings out the diverse flavors of the cheese. Taking a sniff of the cheese, you inhale both the notes of fermented apple and the acidic funky fragrance of cheese. The blend may be unconventional, but the taste is an exploration your taste buds simply must experience.
As I moved through the crowd in the thick heat of PA Cider Fest, I felt my love affair with pairing cider and cheese bloom with this new knowledge. Now when I prep to entertain friends in my new place this fall, I believe they, too, will fall for the perfect romance of cider and cheese—one that I can undeniably say is a match made in heaven.