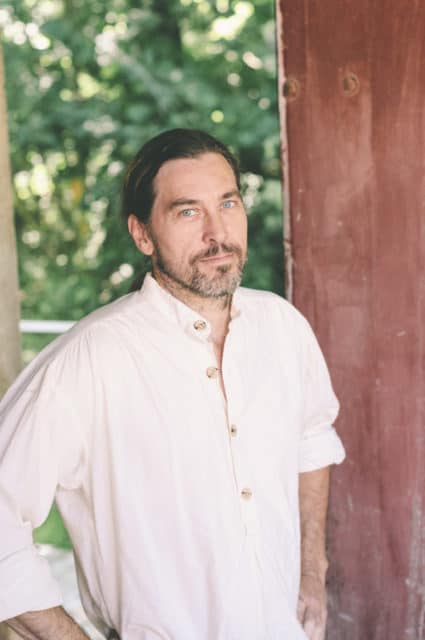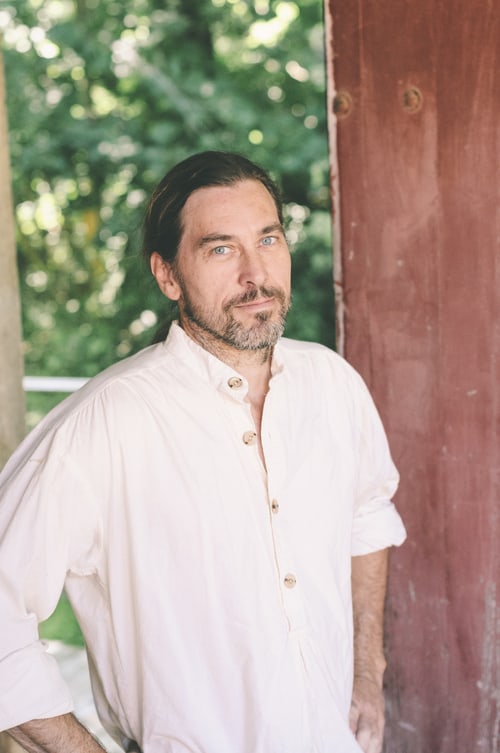 Standing tall at the forefront of the rustic cider movement is Millstone American Farmhouse Cidery. From its home in a historic gristmill in Monkton, Maryland, Millstone has developed an array of rustic ciders, cysers and meads using top-quality ingredients and exacting techniques.
I recently had the chance to speak with Curtis Sherrer, co-founder and cider maker at Millstone, about the cidery's old-world mindset, modern experimentation and plans for the future. Cellar master Ian Mansfield and sourcing specialist Brody Mcallister also joined the conversation.
Cider Culture: What drove you to start Millstone Cellars?
Curtis Sherrer: Starting Millstone Cellars was about being in the right place at the right time with the right experience. As Louis Pasteur quipped, "Chance favors the prepared mind."
Starting with location, the Mill is situated in Northern Baltimore County, less than 50 miles from York and Adams Counties, where 20,000 acres of apples and fruit are grown. While that is pure happenstance, early on their existence quickly became an element of the business plan.
Regarding timing, as Millstone was becoming a reality, the hard cider movement was taking shape. We honestly could not have picked a better time.
As for my background, after 35 years of exposure to wine making and all of the other fermented beverages, I was well versed in the variables that turn plant material into alcohol, flavors and aromas. Managing and manipulating these variables prepared me to anticipate that barrel fermenting and aging cider could produce a worthy beverage. Specifically, my winemaking background had exposed me to aging Chardonnay on the lees for six months or a year. If it worked so well with grape juice, why wouldn't it work with apple juice?

Millstone Cellars prides itself on making cider the traditional way. What's the difference between your techniques and modern, industrial cider-making techniques?
Millstone makes what we call "rustic cider." It is how they made it on the farm long ago. We did not set out with a map to make rustic cider. We arrived at rustic through experimentation and observation; we accidentally reinvented rustic cider. There are no current books in print that lay out what we do. Fortunately, through the miracle of the Internet, there are some excellent books written hundreds of years ago that confirm what we had discovered. So for Millstone, instead of Back to the Future, it was Forward into the Past.  
What we have learned is that, once a cider maker decides that residual sugar will not be part of the final cider, so many process steps can be eliminated. To make a cider with residual sugar requires you to sterilize the cider through filtering  and adding preservatives and/or pasteurization. To preserve the sugar in the bottle, the cider maker needs to create a dead product.

What makes your rustic cider so special?
One of the most amazing things about rustic cider is that it does not require SO2 [sulfur dioxide]. We have fermented over 1,200 individual barrels of cider that way, without any going "bad." Our ciders don't oxidize. It's truly amazing. One ends up with a live cider. Every organism that comes in on the apple is present throughout the whole process and potentially is in the bottle. This implies that we only use totally raw juice, and we do.
There are few things we do that are not traditional, to my knowledge. We do have large stainless blending tanks. This means that, instead of blending the apple varieties at the crusher, we blend hard ciders from the barrel. We ferment single varieties, and the beautiful benefit of this is that we can experiment with individual apples in all sorts of ways and learn about those specific apples. We can see the effect of cropping, soil and terroir, do yeast trials and, most importantly, just learn what makes each apple special. We have learned which apples are mediocre and which can be fantastic.  
It is because of the "barrel factor" that we have learned so much in so little time. We see the effect of ripeness. We have separated out press juice from the free run, as they did hundreds of years ago, and learned the result. We've experimented with over 20 different yeasts. Then there are the aging trials. Six months, 10 months, a year and half, etc. One can only learn by comparison, by changing one variable at a time. When you have hundreds of barrels to play with, you can learn a whole lot, very quickly.

How else is your cider the result of a certain amount of experimentation?
We blend on the backside, so to speak. And that is where the magic really occurs. That is where the cider maker really leaves his mark. Tasting 50 different barrels at a time, one is able to construct unique blends, but at this stage what is most important is that we learn the results of all our experimentation.
We make a rustic cider whose foundation is seen in traditional cider making, but with a few modern twists that come from the present availability of large blending tanks, which few farmers had. But the original premise is still there: it is all about the apples. As with the old computer acronym, GIGO—garbage in, garbage out—great cider requires great apples. The cider maker, if quality is his ultimate goal, must put all his efforts into utilizing local, late-harvest, preferably unsprayed apples and then letting nature have her way. It is healthier, more rewarding and most importantly, more enjoyable.

Not a lot of people are familiar with cysers. Can you please explain?
Traditionally cysers are made from the addition of honey to cider. We do this two different ways. The first way is when we are making a blend we will use one of our "mead" barrels to create the cyser blend. This gives us a little more control of the flavor of the honey in the cider and we can balance the blend as such. The other way is to directly mix the honey in with the fresh cider and let both ferment together. This way we can make cysers with specific varieties of apples that contribute to more complex and distinct flavor profiles within a specific apple.   
We are still experimenting to figure out what honey works best with what varieties of apples and other ingredients (e.g., "Bonfire" fish pepper infused cyser) and how we can best create our cysers.  

I got to try one of your meads at
Round Guys Brewing Company
, and I loved it. Can you tell me a little more about the meads you produce?
Our meads would be something that we are experimenting with the most.They are still a bit of a challenge for us in finding the best way to produce a consistent batch year-to-year. They are also our most time-consuming product in terms of aging length. We found that it takes about a year, sometimes longer, before our meads are fermented out and ready for blending. Because of this, some of the meads that we have made in the past are a one-and-done batch. Either the batch was so unique that we could not even try to re-create it or we felt that it was not up to our standards in flavor. 
That is not to say that we haven't made meads that come back for a second or third batch, like our "Thistle" and "Spicebush" meads. However, each time we make a batch of mead we learn so much about how different honey is than apples, and that makes it exciting for us. This excitement helps us to continue to experiment and find the best ways to produce excellent mead.

What's next for Millstone Cellars?
Millstone will continue its upward trend in quality. The cider culture is akin to an apple sapling and is growing and branching out. People are recognizing that within the category of "cider" there exists rustic cider at one end of the quality scale and industrial-type ciders at the other.
To that end, in addition to sourcing quality apples from quality orchardists, we are slowly putting together a vision of what the ultimate mid-Atlantic orchard should look like. We have been grafting mostly American varieties on M111s to plant a standard size orchard. If one is looking for cider apples, there are a lot of advantages with a standard orchard.
As for volume, we currently are producing around 10,000 cases and, for now, that works.  
As for distribution, we believe in harvesting local and selling local. While we have currently expanded into the West Coast and New York, we feel a need to be missionaries of a sort and to spread the good cider to all the cider explorers out there.  
Finally, Millstone has a Special Projects Unit that is working on all aspects of our ciders, including orcharding, fermenting, packaging and even marketing. Check back in a year or two!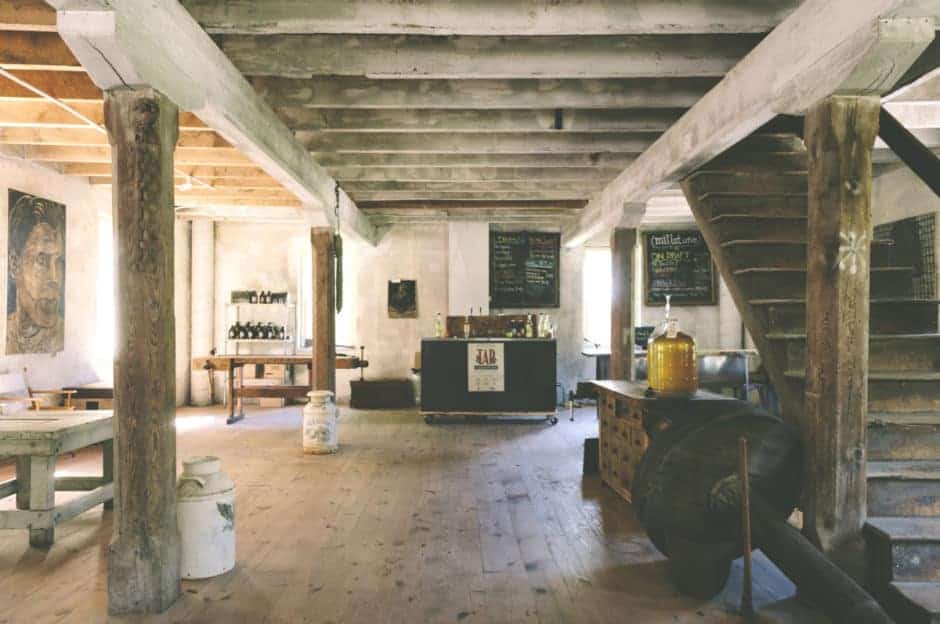 Find the Millstone Cellars tasting room—open every Saturday and Sunday for free tastings and tours—at 2029 Monkton Rd. in Monkton, Maryland; phone: (410) 967-3463.
Learn more about the cidery on its website, and follow along on Facebook, Twitter and Instagram.