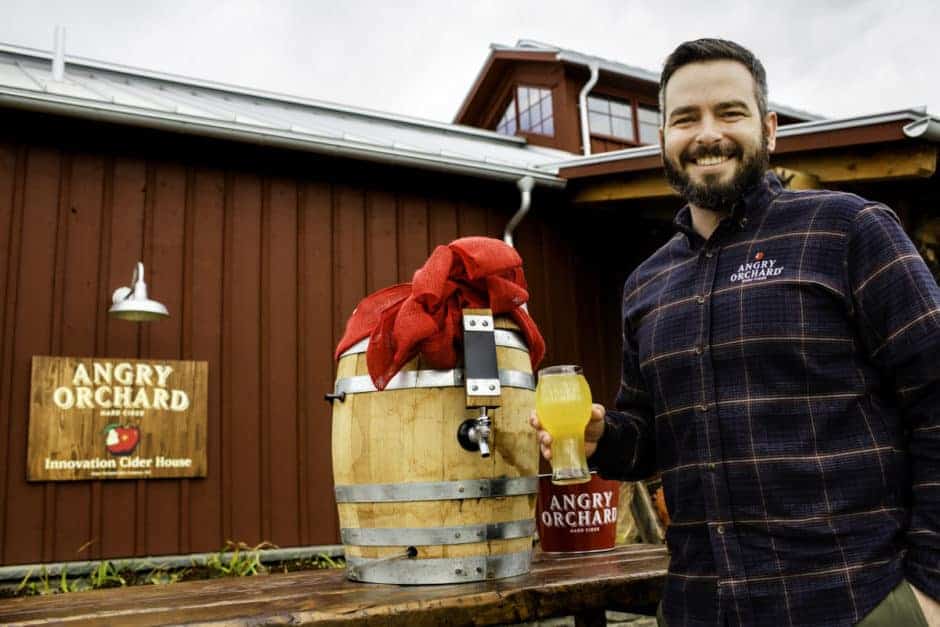 From the moment I started interviewing Ryan Burk, head cider maker at Angry Orchard Cider Company in Walden, New York, two things were certain—this individual loves what he does and works to ensure that the cider Angry Orchard produces is nothing short of exceptional.
Although relatively new to Angry Orchard, having been the head cider maker with the cidery for a little more than a year, Ryan is no cider-producing novice. Prior to joining the Angry Orchard team he helped to start Virtue Cider in Fennville, Michigan, which he was a part of for about four years. During that time he also received a certificate from the Siebel Institute, propelling him into the professional cider-making industry. But, before taking on the professional role in cider making, Ryan enjoyed cider making as a hobby.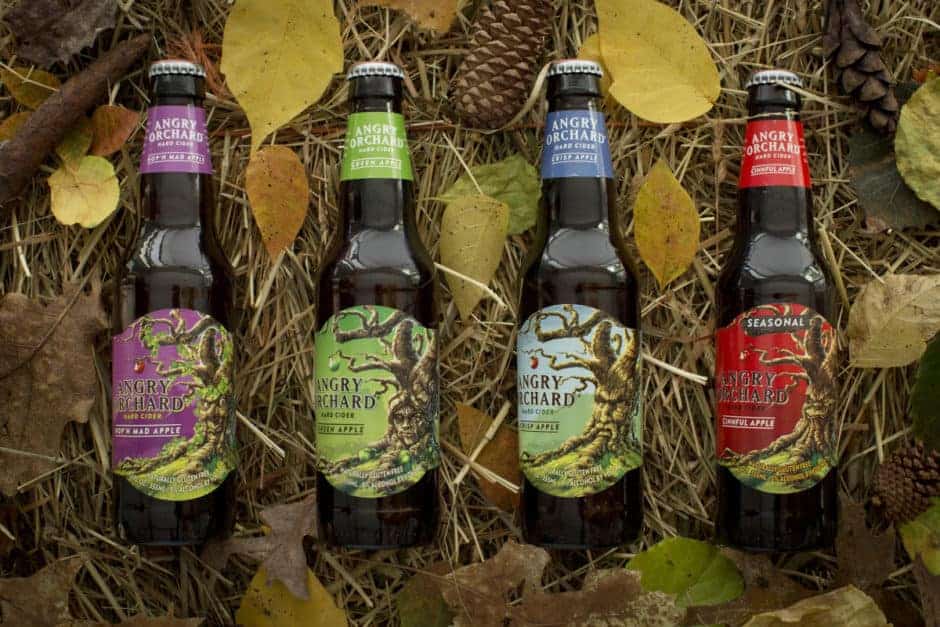 In addition to his cider-making duties for Angry Orchard's cider products, Ryan also takes part in research and development, small-batch cider production for the taproom and more.
Through all of this, Ryan strives to create a stellar cider product each and every time.
I asked him to explain how he as a cider maker was involved in pushing the boundaries for the benefit of the consumer. "We try to make a balanced cider that's interesting," Ryan stated. "And we're always trying new things, different apple varieties. It's a trial-and-error process over time."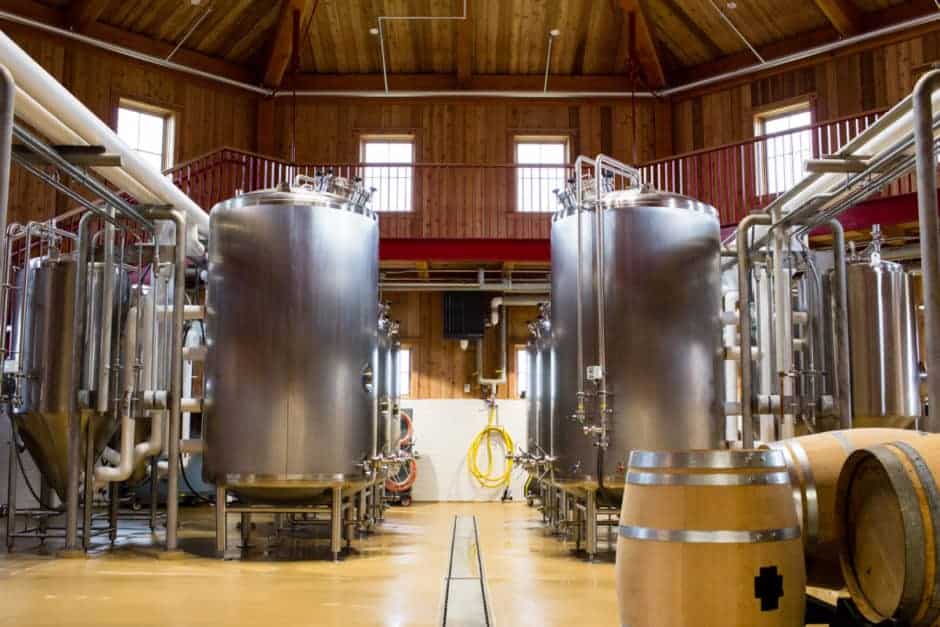 Angry Orchard is a large producer of hard cider products. With that said, I was interested in hearing his thoughts on being a big brand in a sea of smaller craft cider companies. "We have a commitment to quality and we set that standard," said Ryan. "We are also excited that we have access to bittersweet fruit, and we hope that cider makers know that we are making bittersweet cider and that people like it." He also added that he was appreciative of the fact that there are so many great cider makers in the industry today.
Angry Orchard has quite a few cider products on the market these days, ranging from core ciders to seasonal ciders. The newest cider series on the shelves is Orchard's Edge.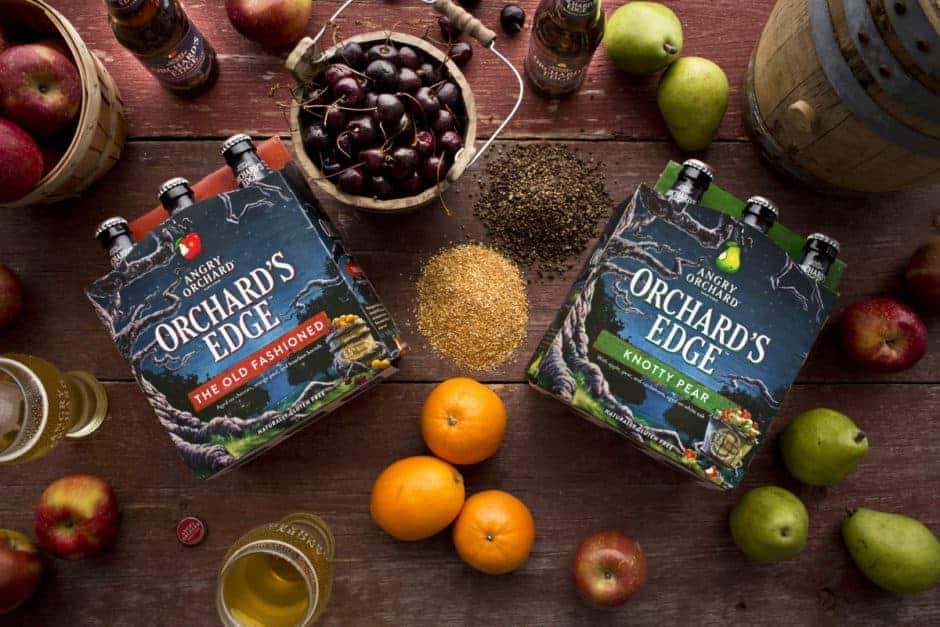 When asked about the driving force behind the creation of Orchard's Edge, Ryan expressed a desire to experiment with different fruits and ingredients that would complement the apple cider base and bring something new to the table.
"The Angry Orchard Walden location provides a fun space for research and development projects," stated Ryan. "We wanted to depart from the core brand and experiment with new ingredients."
"Two considerations went into creating Orchard's Edge. First, we were looking to make a well-balanced cider, and second, we were looking to work with new, unique ingredients."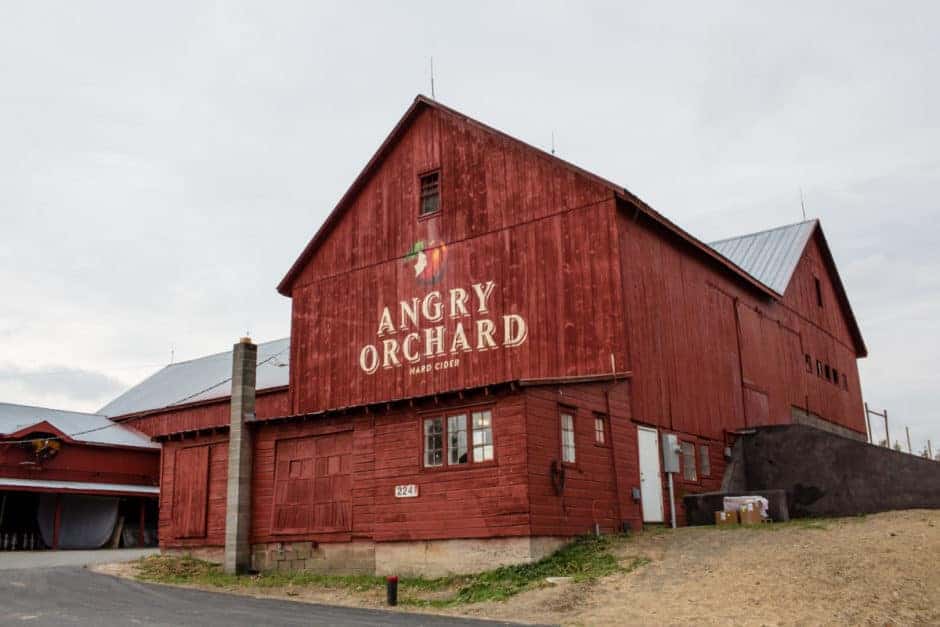 The two current products within the Orchard's Edge series include Knotty Pear, a ripe apple cider-based product with domestic pears, cardamom, mint and citrus additions, and The Old Fashioned, a Gala and Fuji apple cider blend with essences of dried tart cherries and navel orange peel. The latter of the two is also currently Ryan's favorite Angry Orchard cider product.
Although Orchard's Edge was recently released on the consumer market there are already exciting future projects on Ryan's cider radar, such as a new Cider House Collection, which will feature all New York State-grown fruit.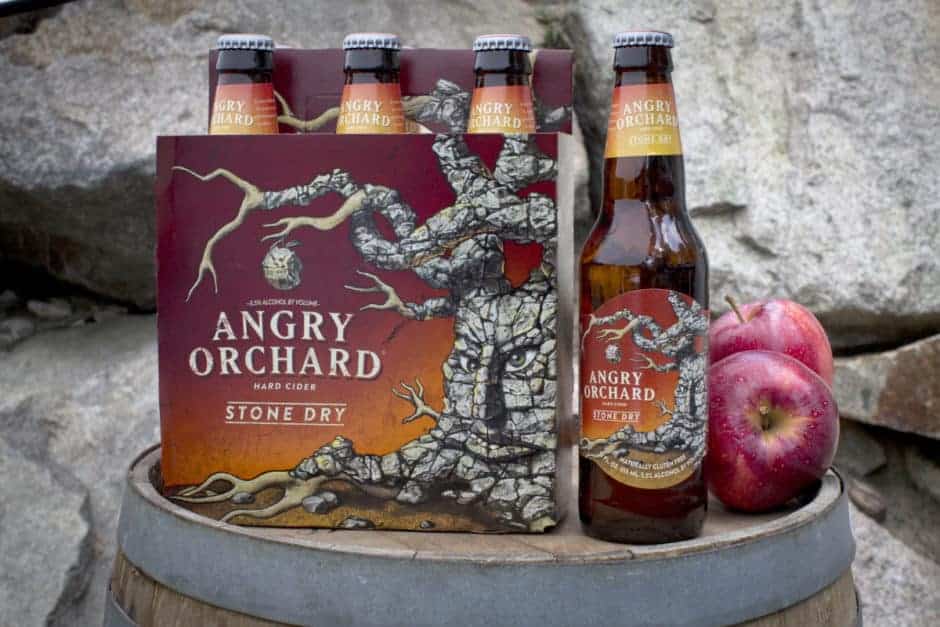 But, the current focus remains on the Walden location and the upcoming seasonal opening of the taproom. Those who are lucky enough to get to the Angry Orchard taproom will find six ciders on draft, bottle pours and a firsthand look at where Angry Orchard creates its refreshing and delicious ciders. The taproom is slated to open for the season sometime toward the end of April/beginning of May.
"Taproom visitors are the first ones to taste the newest ciders," said Ryan. "I'm really looking forward to meeting the cider drinkers and talking about the cider products."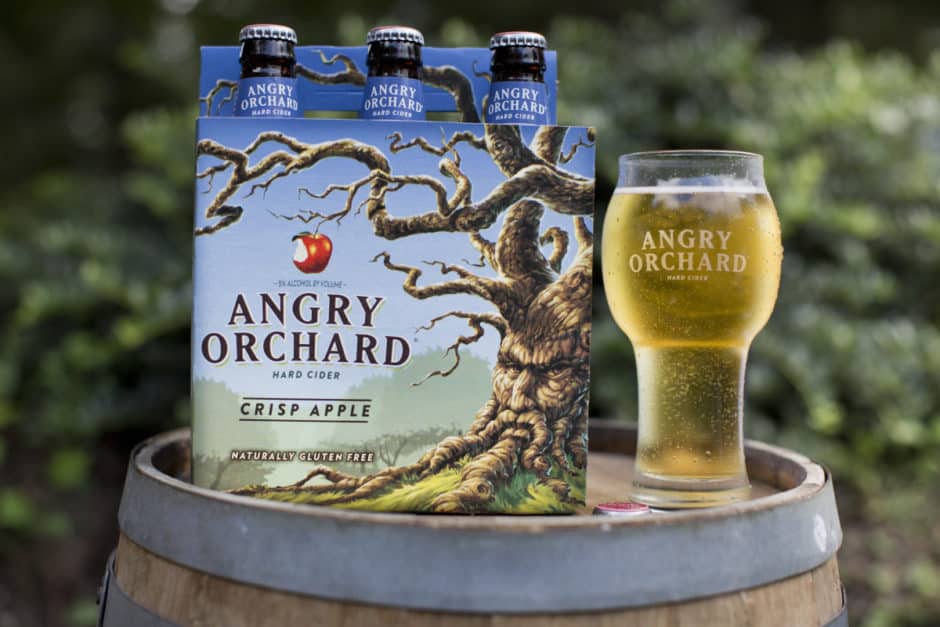 Keep checking CiderCulture.com for the season-opening date when it becomes available. In the meantime, find all of your favorite Angry Orchard cider products, and discover some new ones, by visiting the Angry Orchard website.
Find Angry Orchard at 2241 Albany Post Rd. in Walden, N.Y.; phone: (888) 845-3311.