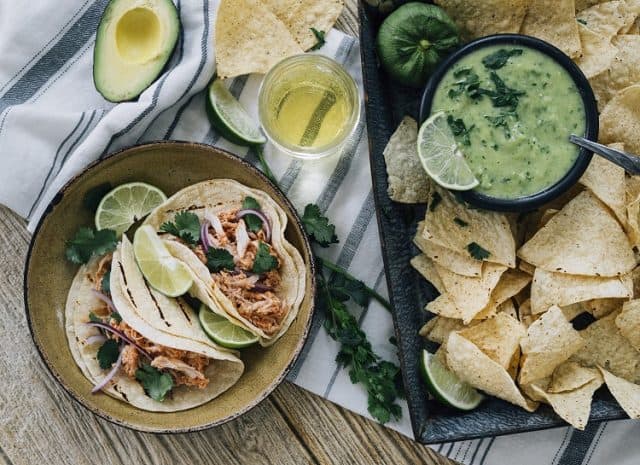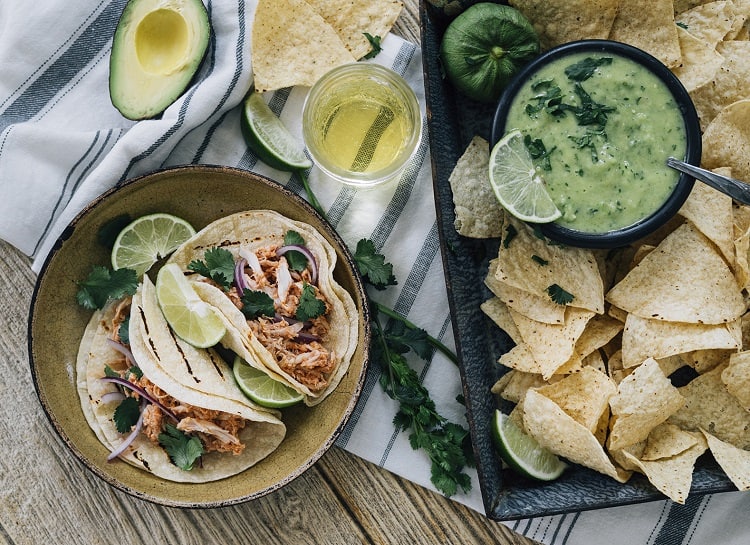 Cider Recipe: Simple Slow-Cooker Cider Chicken Tacos
Here's a tasty cider chicken taco recipe that's so easy to make! It's a crowd-pleasing recipe that is ideal for busy weeknights, potlucks or a party. It uses only a few ingredients and, since it's kissed with cider, it has a subtle sweet and tangy taste that our friends and family crave.
Simple Slow-Cooker Cider Chicken Tacos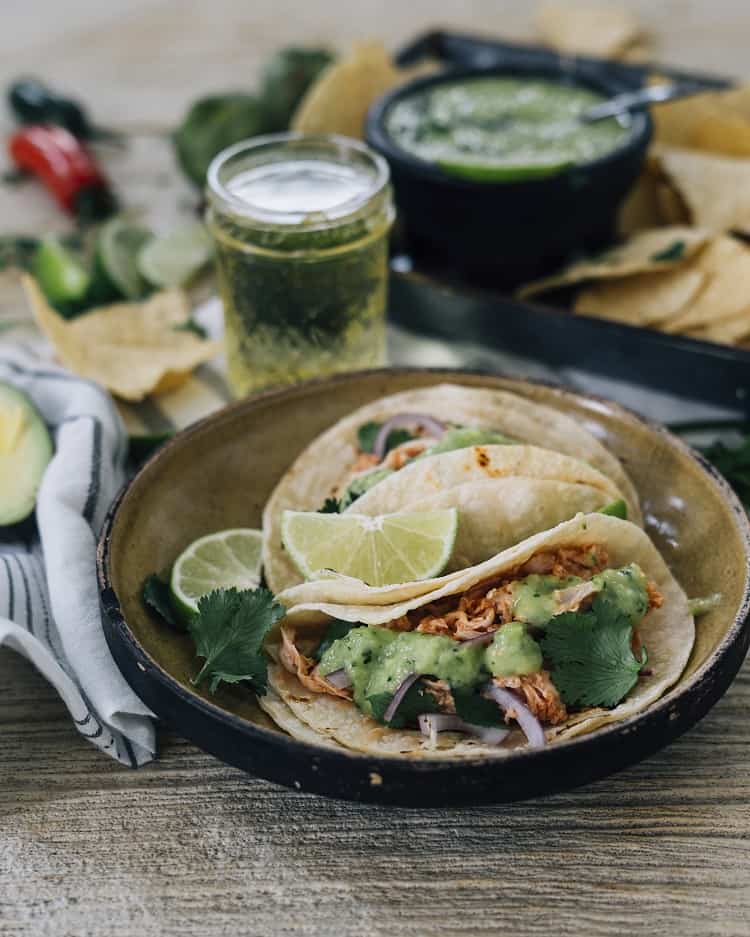 Prep time: 10 minutes
Cook time: 6–8 hours
Total time: 6–8 hours
Serves: 4 to 6
Ingredients
1 1/2 pounds chicken breasts, boneless and skinless
12 ounces hard cider
2 1/2 ounces (2 packets) taco seasoning mix
Corn or flour tortillas
1/4 cup red onion, chopped
1/4 cup cilantro, chopped
Fresh lime juice, to taste
Method
1. Place chicken in crock pot. Pour a bottle (or can) of your favorite cider on top and sprinkle with one packet of seasoning mix. Cover and cook on low, 6 to 8 hours.
2. Remove cooked chicken and pull apart with two forks. Strain the liquid from the crock pot into a bowl through a fine mesh strainer. Combine strained cooking liquid with the second pack of seasoning and combine with the pulled chicken.
3. Serve in corn or flour tortillas with red onion, cilantro and a squeeze of fresh lime juice or other favorite fixings.