Cider Travels: Drinking Cider in New York City
New York City is a great destination for travelers seeking cider on the road amidst some of the most popular tourist sites in the world. Curious about where to sip cider in the city that doesn't sleep? We're rounding up 13 Manhattan places to visit to get a taste of The Big Apple.
We've barely skimmed the surface with this list of Manhattan cider sources. There are also a lot of amazing cider-friendly destinations worth investigating in the outer boroughs, but that's a cider trip for the future!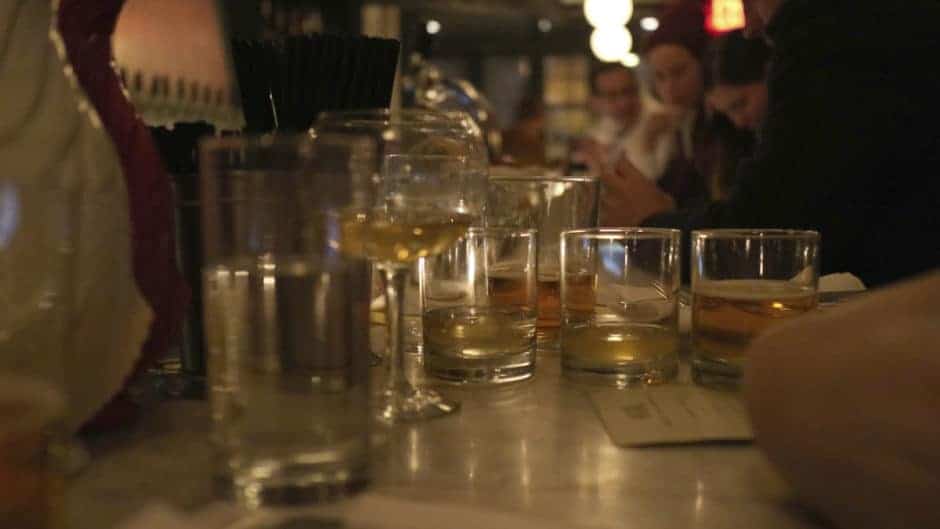 Wassail should be on every cider traveler's list of places to imbibe in New York City. At Manhattan's first and still only cider-centric bar, located on the Lower East Side, decisions are difficult with 16 taps and so many unique ciders available from the impressive bottle selection. Well-curated flights highlight geographic regions and cider styles. The plant-forward cuisine is also worth exploring and never disappoints. 162 Orchard St., (646) 918-6835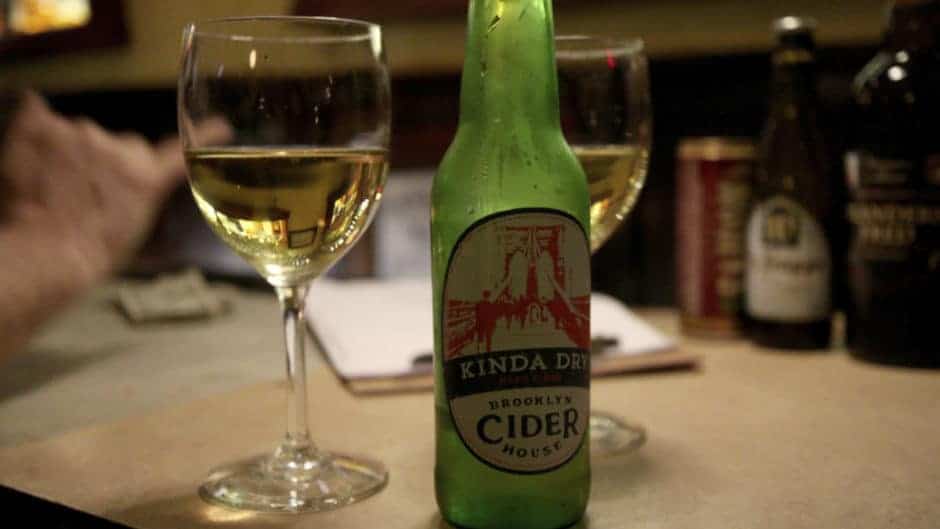 Jimmys No. 43 feels like home, even though I don't live in a magical beer and cider cellar. A friendly East Village subterranean bar with world-class beers and ciders, Jimmys features 13 draft lines, a cask or two and usually some great ciders available by the glass or bottle and also plays host to many of our favorite Cider Week NYC events. Food options here are delicious, "sophisticated-yet-approachable Thai and Filipino street food." The beer here is also worth checking out, with a focus on local and Belgian beers. 43 E. 7th St., (212) 982-3006
Proletariat NYC is a dimly lit narrow bar that seats only a handful of patrons and always has a few amazing ciders on hand, sometimes draft. This East Village bar has a beer selection second to none with a knowledgeable bar staff. It goes without saying that if you are traveling with a beer fanatic, Proletariat is sure to please. Every time I have visited Proletariat they have had ciders I have not yet experienced. 102 St. Marks Pl., (212) 777-6707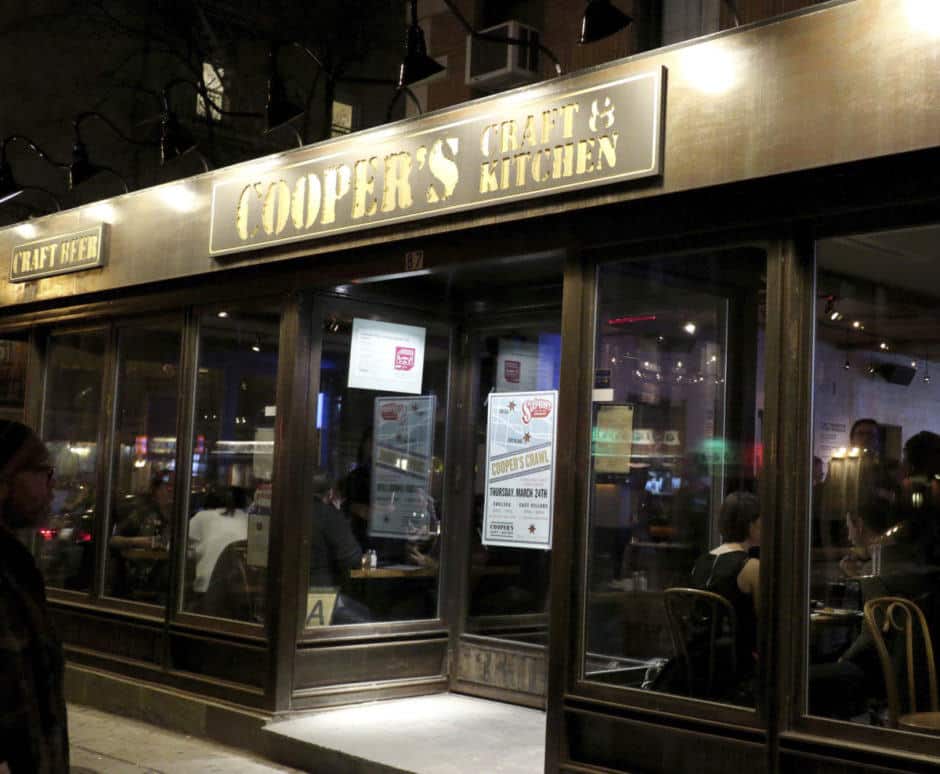 This hip rustic-chic gastropub has two locations in NYC, Chelsea and the East Village. The draft and bottled cider offerings vary by location, and the always-interesting tap lines turn over quickly. The food here pairs well with the ciders offered at these craft bars. 169 8th Ave., (646) 661-7711; 87 2nd Ave., (646) 606-2384
With locations on the Upper East Side and in Hell's Kitchen, the focus at the Pony Bar is on American craft beer (no imports!). With 20 taps and two casks, the cider selections here change quickly as this is a popular destination with the high-volume young craft beer-drinking crowd. 637 10th Ave., (212) 586-2707; 1444 1st Ave., (212) 288-0090
The Ginger Man is an easy-to-reach destination if you are in Midtown Manhattan, located a quick walk from Grand Central Terminal. With 72 tap lines and a handful of great ciders to choose from, the cider selection here changes often. Patrons seem to like the bar food, too, especially the hot dogs and pretzels. 11 E. 36th St., (212) 532-3740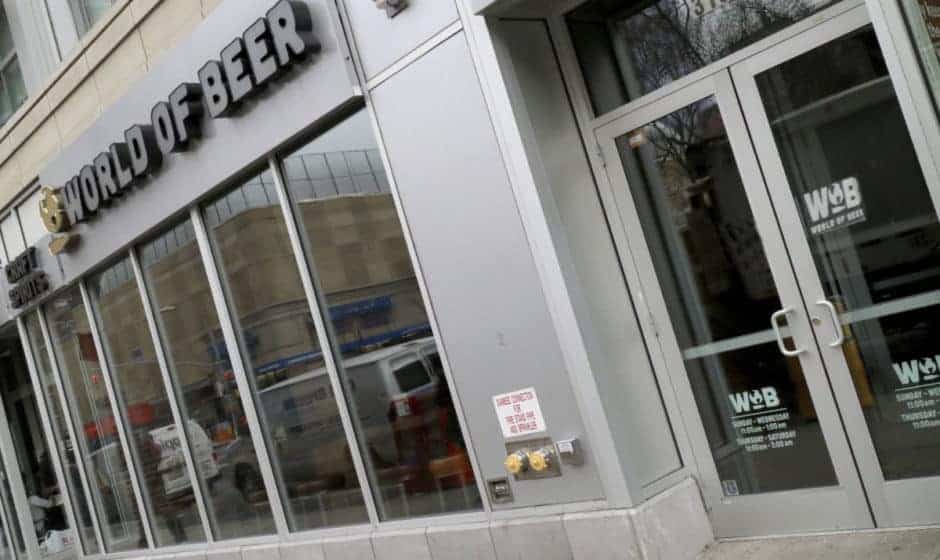 If you haven't been to a World of Beer yet, definitely get to their recently opened West Village location. World of Beer is a rapidly growing (planning to open their 100th location in 2016!) national chain beer bar with 50 taps at this location. Featuring an always-impressive cider selection, they have a focus on the sweeter side of American ciders. To soak up some of those ciders, be sure to get one of the gigantic Bavarian pretzels with housemade stone-ground mustard or beer cheese. 316 8th Ave., (212) 255-2337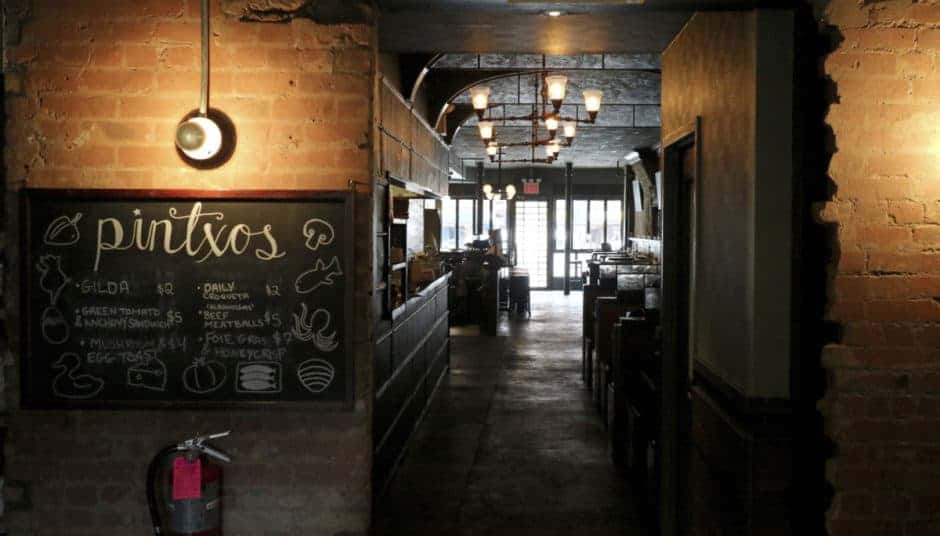 An immersive Basque experience in NYC's East Village, Huertas evokes the lively eating and drinking culture of Northern Spain with a logical focus on delicious Spanish ciders that complement the rotating selection of delicious pintxos and raciones. 107 First Ave., (212) 228-4490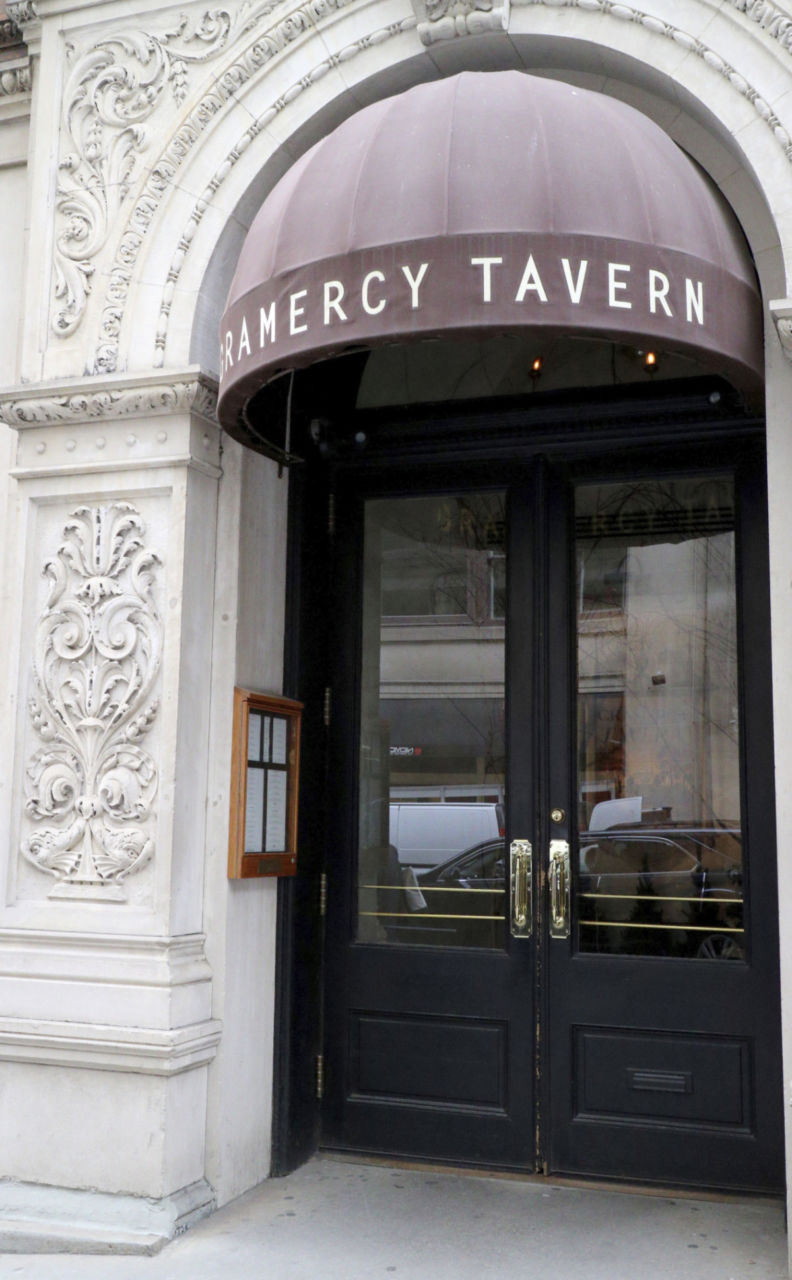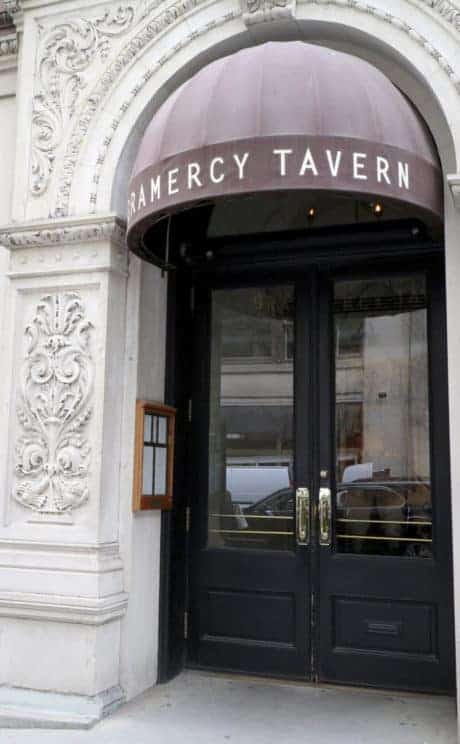 Gramercy Tavern is an award-winning contemporary American tavern in the Flatiron District that has long supported the consumption of cider in NYC. Their drink menu has some great cider options. The tavern serves an à la carte menu in a casual, walk-in setting and offers a daily four-course tasting menu at dinner. Lucky Peach magazine called it "the poster child of all that is good about American food today." 42 E. 20th St., (212) 477-0777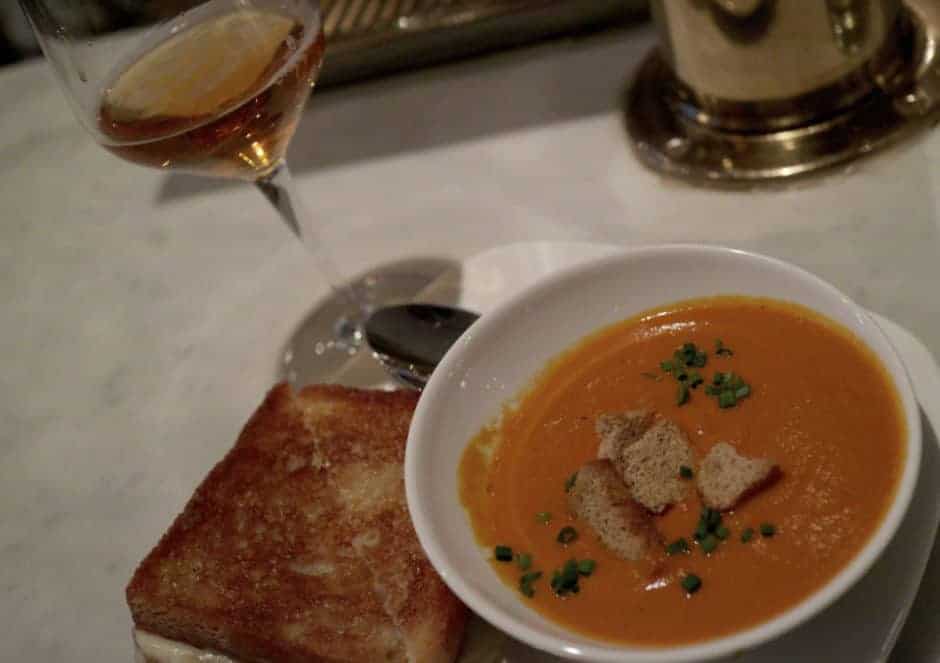 Admittedly, Murray's Cheese Bar is one of the main reasons that I am not vegan. Located in the West Village next to one of the best cheese stores in Manhattan (with a well-curated selection of bottles), The Cheese Bar serves some delicious ciders. It also features a "Mongers Table," an intimate, unique 10-course cheese journey (with optional drink pairings) led by the in-house cheesemonger. Naturally, the grilled cheese sandwich with a top-secret cheese blend served with smoky tomato soup here is cheesy bliss. 264 Bleecker St., (646) 476-8882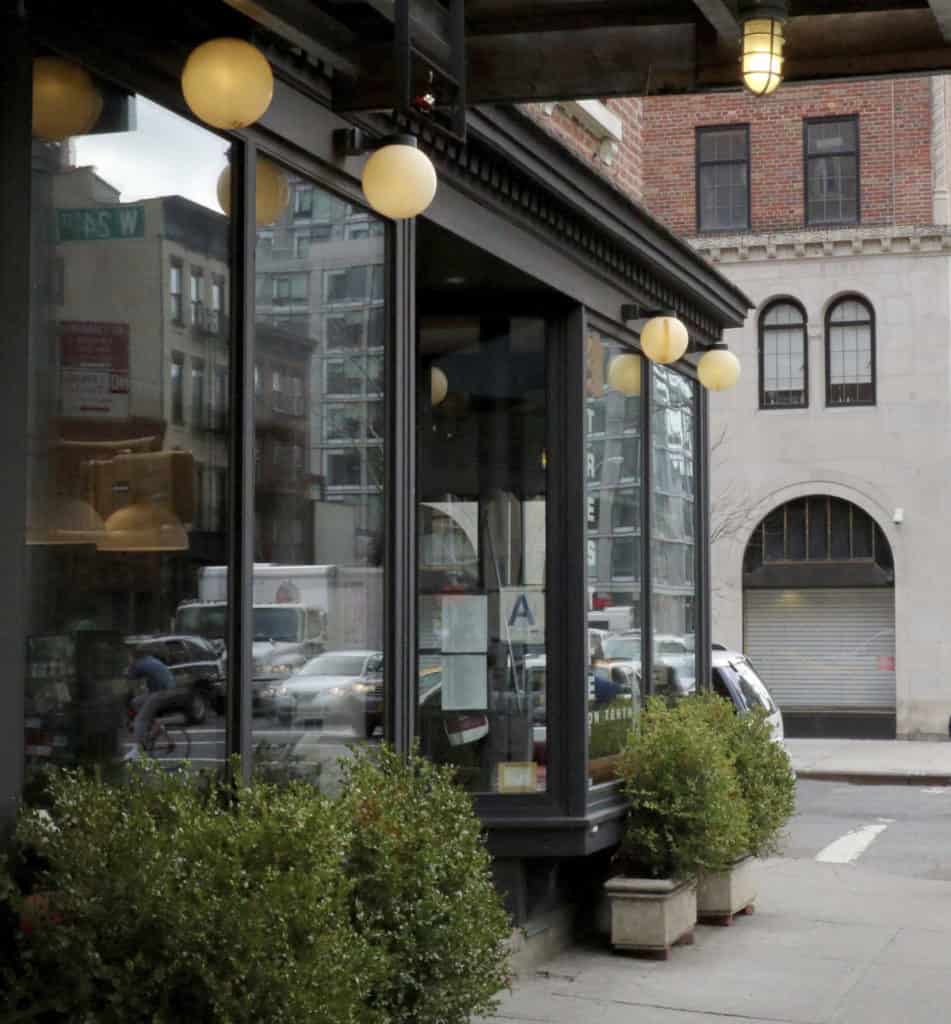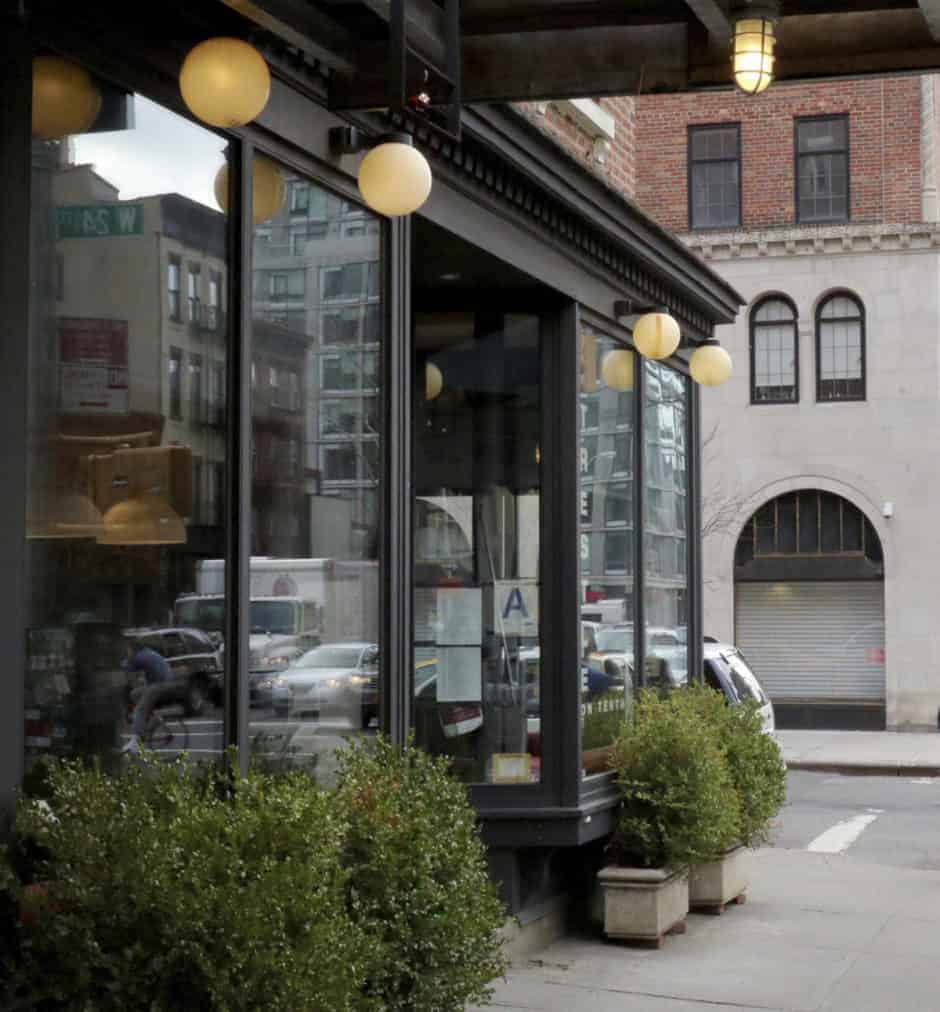 This unique Swiss brasserie is inspired by the fields, mountains, forests and seas of central Europe alongside the Highline in the heart of Chelsea. Featuring cider and cider cocktails worth diverting your Highline trek for, check out their "Northeast Kingdom" (made with Eden herbal cider aperitif, applejack, honey and Farnum Hill semi-dry). 242 10th Ave., (212) 645-5659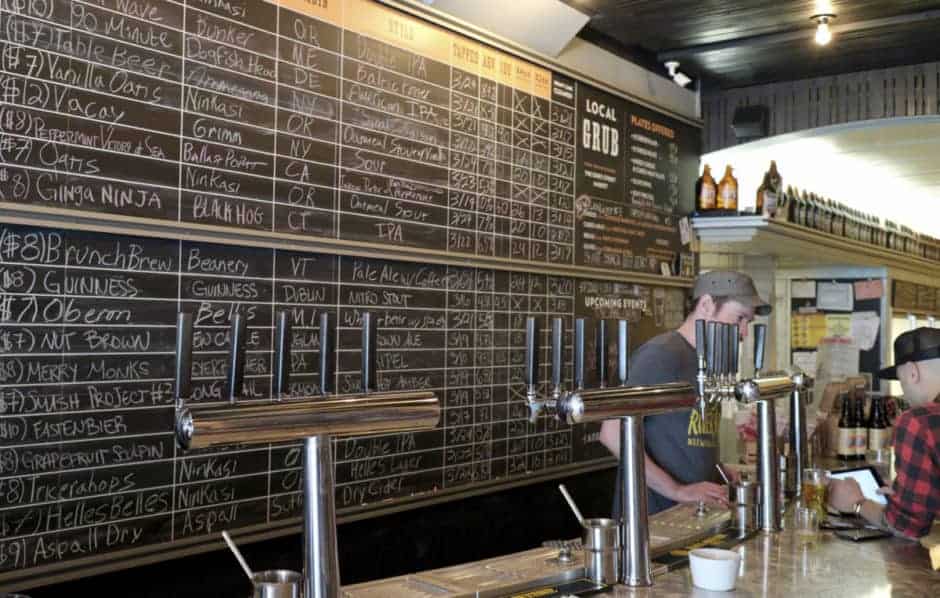 This top-notch bottle shop (mostly beer) isn't far from Wassail on the Lower East Side with a comfortable bar featuring 20 beer taps and occasional ciders. Top Hops features a truly impressive domestic and international bottle selection that you can drink in or take home. Check out the fun, educational program offering classes to learn more about what you are drinking. 94 Orchard St., (212) 254-4677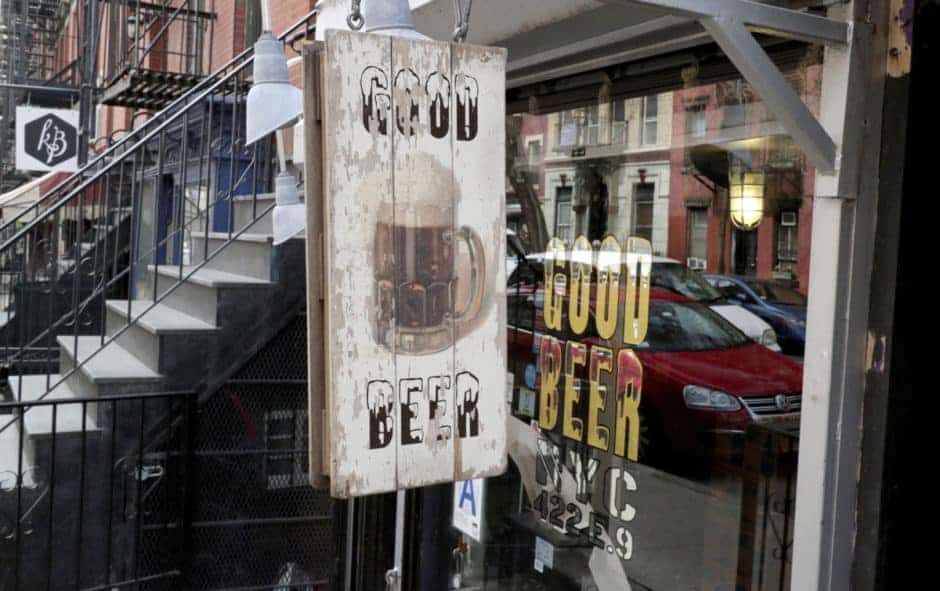 Good Beer is a great bottle shop/bar in the East Village with some fantastic beers to choose from in bottles or on the 13 draft lines that are available in growlers to go. There is usually a cider and a unique seasonal on draft as well as a fridge full of interesting ciders to drink in or to take away. A small pub-food menu is available with offerings like organic, local or heritage chorizo, kielbasa, vegan sausage, pretzels, jerky, nuts and hot dogs. 422 E. 9th St., (212) 677-4836