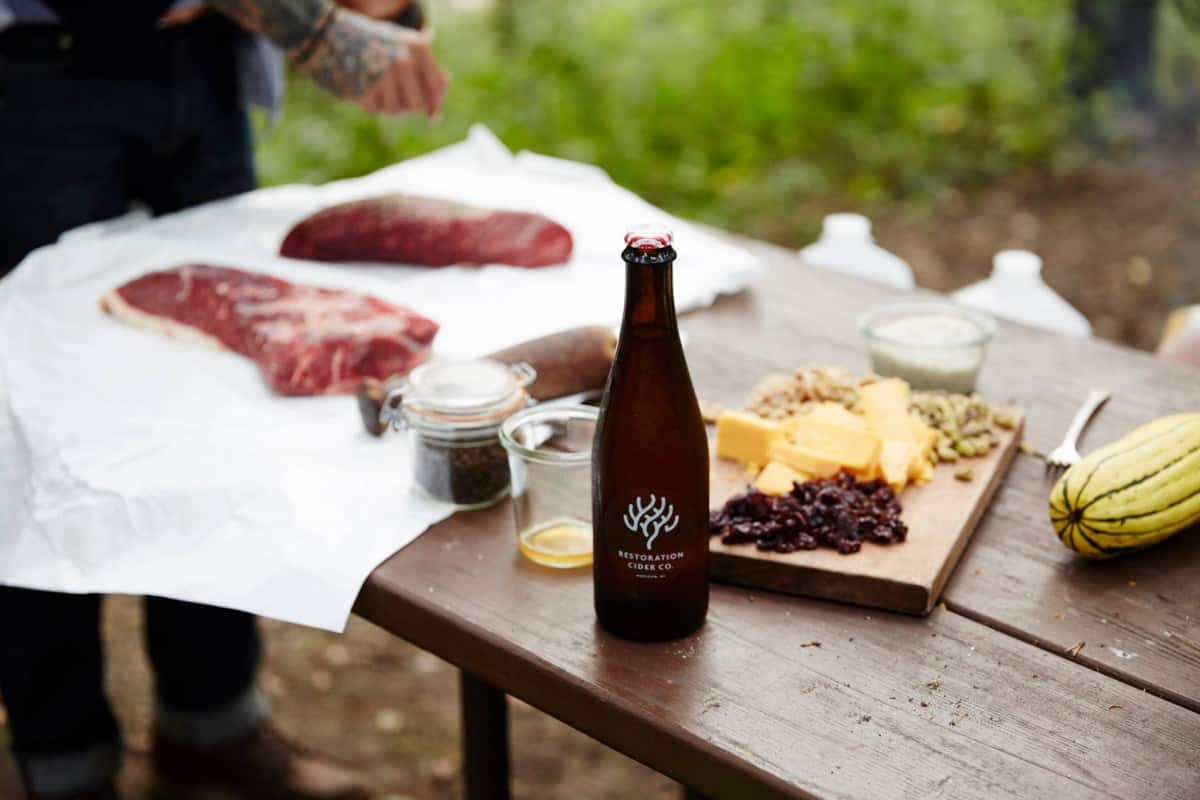 Since 2013, 37-year-old veteran Paul Asper and his wife Lissa Koop have operated Restoration Cider in Madison, Wisconsin. Balancing professional careers as well as all operations at the cidery, the couple states their mission as fermenting high-quality dry, crisp cider that drinks more like a white wine than the usual sweet, mass-produced ciders that saturate the market. Restoration began selling kegs to local bars and restaurants last summer.
After repurposing 40-year-old dairy tanks, Asper hopes to increase production in 2016 to about 10 times as much as last year. Bottling will also begin this later this spring. The two current products include Starkweather, a dry, high-tannin cider, and Sugar River, a sweeter cider with fresh-pressed juice. Both were named after water sources in the Madison area. When Restoration starts to see a profit, Asper and Koop have promised that 5% of sales will go to benefit stream restoration programs throughout Wisconsin with a focus on the Driftless Area.
Apser and Koop are optimistic about the future and hope to open a tasting room when possible. For now, you can find Restoration Cider at festivals, events and restaurants in the Madison area. For more information, visit the Restortion Cider website and follow along on Facebook.