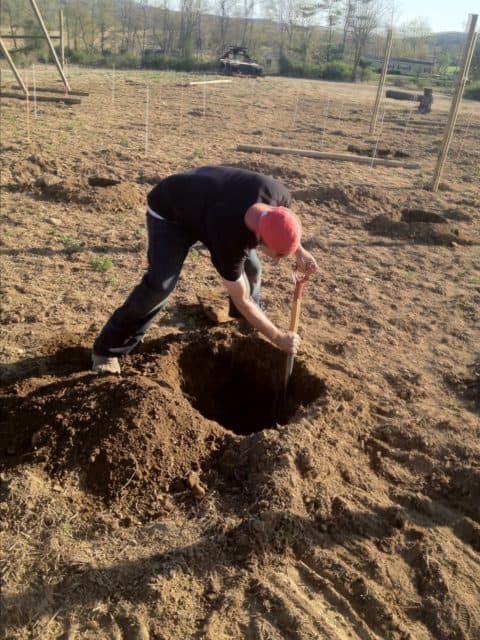 Five minutes with founder and president Gidon Coll, and you'll know why this man is the brainchild behind that delicious, crisp, dry-apple taste of Original Sin Craft Cider.
Gidon began his cider creation in 1996, when cider was fairly new to the bar scene, with only a few nationally available ciders for purchase. He wanted to create something that wasn't too sweet and that appealed to pub-goers. He spent half the year creating and testing batches of cider before launching Original Sin (OS) cider onto Manhattan's cider scene.
"We were bootstrapped from the start. I had no experience in the industry and with little funds, obtaining market traction was challenging," Gidon said. He realized his greatest asset was his ability to "beat the streets." Day after day, he pounded the pavement, creating cider and bringing samples to NYC bars, restaurants and gourmet markets while making contacts and forging new partnerships. "Over the course of several months OS cider developed a loyal following in establishments throughout downtown Manhattan and Brooklyn," he continued.
Despite only being available in New York from 1996–2002, OS cider received numerous media accolades, which helped OS cider awareness, including being ranked the "Top American Cider" in 2003 through a blind taste-test by the New York Times. Today, OS is available in 32 states, the United Kingdom, Japan, Hong Kong and St. Maarten. "The cider industry in the 1990s was nothing like it is today. In the early days, not only did you have to sell establishments on your product, but oftentimes you had to convince proprietors that there was a need for a cider on the menu," Gidon explained. "It wasn't uncommon to walk into a New York City bar and have to describe to a bartender or owner what hard cider was."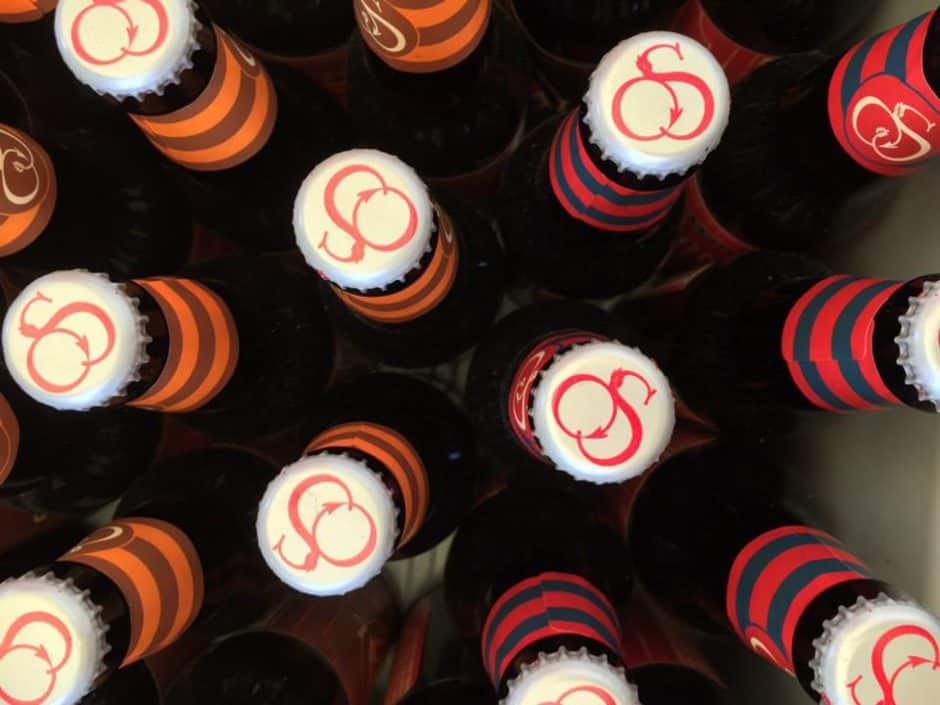 Times sure have changed within the cider industry. "It seems surreal to me that today almost every U.S. state can lay claim to its own local cidery, that cider pubs are opening throughout the country and that attendance at the U.S. cider conference [CiderCON] has grown exponentially," Gidon added.
OS cider has just launched an Extra Dry Cider made only with New York apples. New York State boosts the most diverse selection of apples in the country. Many of these apples were once commonly used in hard cider production. The new OS Extra Dry Cider is complex with a nice level of acidity and tannins. The orchard in upstate New York on the family's old dairy farm lends itself to crisp, appealing apples for amazing cider. "It was thought that our portion of the Hudson Valley, New York, was too cold for growing apples, but as of now our plantings have done well, " said Gidon. "The soil on our land has the ideal pH and is high in calcium. Both of these qualities have helped nurture our success. Planting and maintaining the test orchard, which is made up of 120 varieties of apples with just over 200 dwarf, semi-dwarf and semi-standard trees, has been an exhilarating experience. I have learned that maintaining a successful orchard is truly a science and must be approached as such."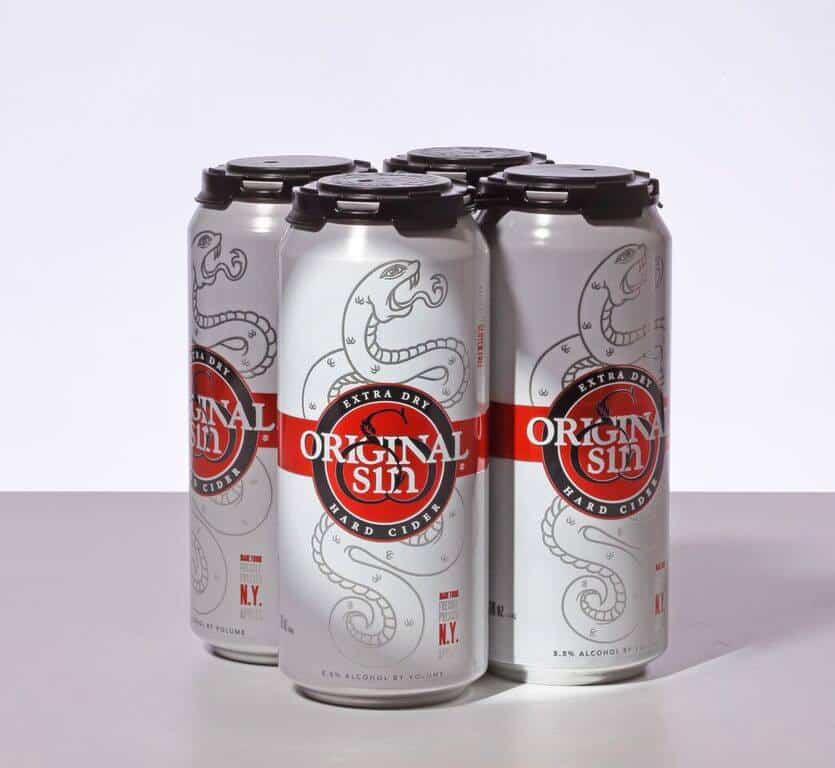 "There is so much to understand about rootstock and apple cultivator selection, site selection, soil nutritional management, pruning systems and pest and disease control. We are currently growing 120 apple varieties—each apple variety with its own merit. While we grow apples whose primary value is for hard cider production, we also concentrate on dual-purpose apples, varieties which can be used for cider and for fresh eating. We grow at least 20 apple varieties, which in my opinion taste better than any commonly available U.S. variety. We also started a small apple breeding program this year."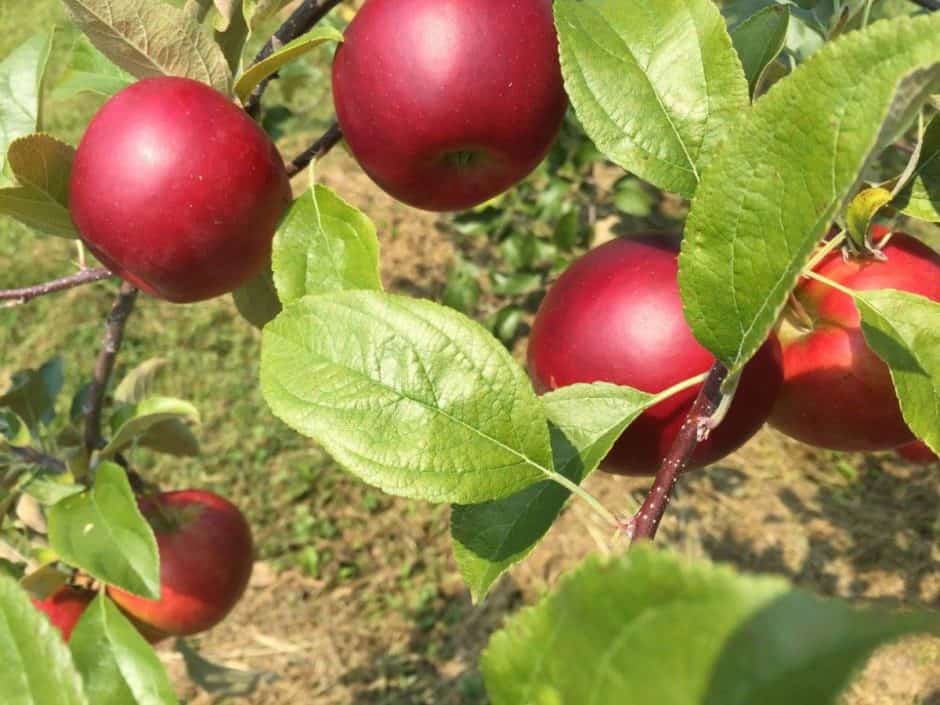 Now, to showcase OS cider and maintain relationships and seek new ones, Gidon and his cider crew travel to various cider events to taste and try and let people know of the amazing taste of OS cider. "I have attended numerous cider-oriented events through the years. These events have played a critical role in shaping my views," Gidon stated. "I highly recommend that cider and apple enthusiasts attend Cider Days, CiderCON, Cider Summit and Pour to the Core, and I just returned from my first Glintcap in Grand Rapids, Michigan."
Fresh, crisp and gluten free—you can't go wrong with this tasty cider. With varieties such as Pear, Extra Dry, Apricot, Elderberry and original hard cider, any cider lover is in for a treat.