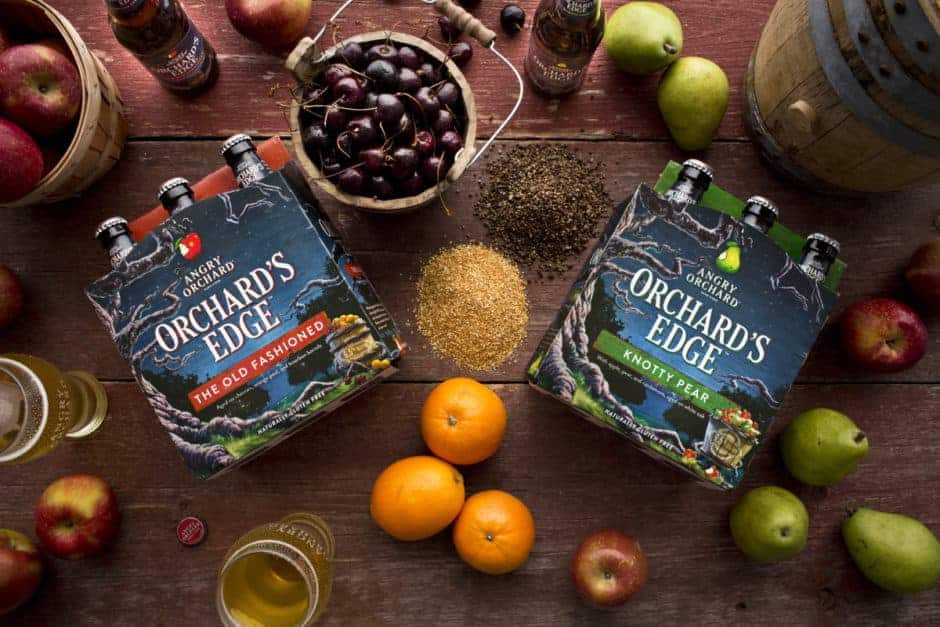 The latest Angry Orchard cider series, Orchard's Edge, is on the cider community's radar in a big way. From its unexpected ingredients to its unique aging processes, there are many reasons why this boundary-pushing new cider line is so appealing to cider-sippers everywhere. Here's what you need to know about the latest installment of Angry Orchard ciders:
1. Two Options: Knotty Pear and The Old Fashioned
The latest Angry Orchard cider series presents two 6.5% ABV options for hard cider aficionados to fall in love with: Knotty Pear and The Old Fashioned. Knotty Pear features a ripe apple cider base with the crisp, refreshing components of domestic pears, including Bartlett, Doyenne de Comice, Bosc and D'Anjou. Other flavors you'll embrace while sipping Knotty Pear include cardamom, mint and citrus. The Old Fashioned offers a blend of Gala and Fuji apples along with dried tart cherries and navel orange peel and a hint of vanilla and bourbon flavor. If you embrace a cider with lasting tannins, this one is for you.
2. Other Fruit Ingredients
With many cider products, apples are the star of the show. But with the latest Angry Orchard line, other fruits have their time to shine, including pears, oranges, cherries and more!
3. American Oak-Aged
Both the Knotty Pear and The Old Fashioned are American oak-aged, which gives them a pleasant oak-laden taste and adds something special to the mix.
4. Available Year-Round
Best of all? Angry Orchard Orchard's Edge products are available year-round! Grab a six-pack today, available in a wide array of locations at a suggested retail price of $10.99.