Malaika Tyson is one half of the blogging duo Cider Soms, which was started as a way to introduce wine-lovers to the world of cider. Created along with her husband Sean, the "Soms" blog seeks to uncover and explain the complexities of ciders in a fun way.
We met Kari Williams, the owner and brand manager of Colorado-based Snow Capped Cider in 2017 at The Pressed Conference in Denver. Last year we also met her husband Ty at the Great Lakes International Cider and Perry Competition (GLINTCAP), where their cidery was awarded several medals, including a silver medal for 6130′ Dry, a Colorado heirloom blend, and a bronze medal for Colorado Peach (which happens to be one of our favorite peach ciders). 
This family-owned cidery has been in the fruit-packing business in Cedaredge, CO for more than 100 years and has mastered the art of growing fruit at a high elevation. We're talking 6,000 feet! In 2014, Snow Capped Cider was started as a way to use the surplus from the orchards. We are excited to share more of Snow Capped Cider's story through this Cidermaker Q&A. 
(The questions and answers have been edited for brevity and clarity.)
Cider Culture: Your orchards are located at such a high elevation. What is it like growing fruit there?
Kari Williams: While 100 years ago this was a big fruit-growing region, today there aren't a lot of people seeking to grow fruit where we are. This is because, as a new fruit grower, it would be costly and the area is a toilsome growing environment, which has gotten more challenging to grow in over time. 

Our original orchard is located at the bottom of the Grand Mesa, the largest flat-topped mountain in the world. Currently, we have orchards located all over the county for various reasons, and can produce fruit every year. This type of growing also requires year-round work. For example, we are pruning trees throughout the winter and setting fires in the spring.
Is the resulting fruit different than what you would find at a lower elevation?
We are a niche market because of the high growing elevation. Growing at a high elevation causes the trees to think they are always in distress, and the trees are constantly pumping acid to protect themselves from UV exposure. That causes the fruit to come in with a low pH and a high sugar content. With certain varieties of apples, this distress changes the flavor profile. For example, the cider fruit will come in with 18-25 Brix (the sugar content of a solution that usually averages around 14 for most cider apples), and because of this acidic/high sugar profile, we don't need to put additives in our ciders.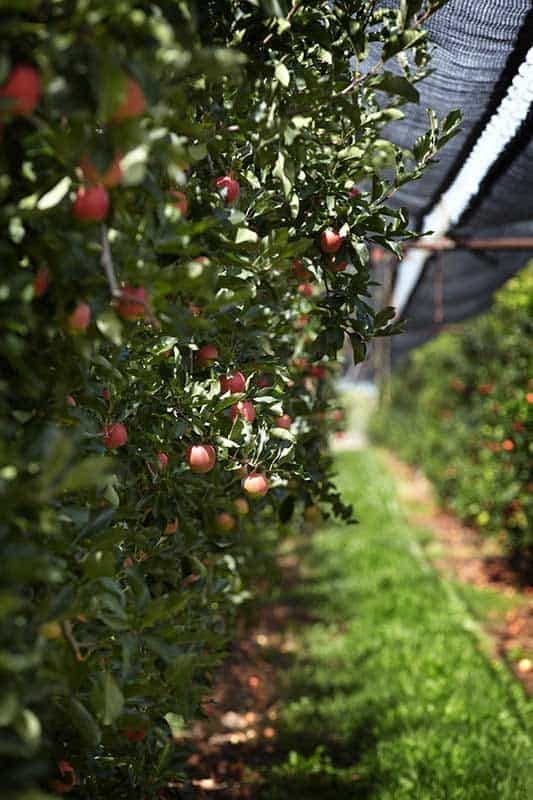 What led you to make cider?
Even though we planted cider fruit a long time ago, we didn't set out to become a cider company, as we were primarily winemakers.Williams Cellars is owned by Ty and his father, Dan, and we sell the wine in our one-stoplight town at a 100-year-old packing shed named "The AppleShed." In fact, Snow Capped Ciders will come out with its own wine later in the year. 

We do enjoy French and English style ciders, and as some of the larger cider companies started becoming prevalent, we began making and bottling cider for our wine tasting room. There was a turning point where we had to decide if this was going to become a full-fledged business.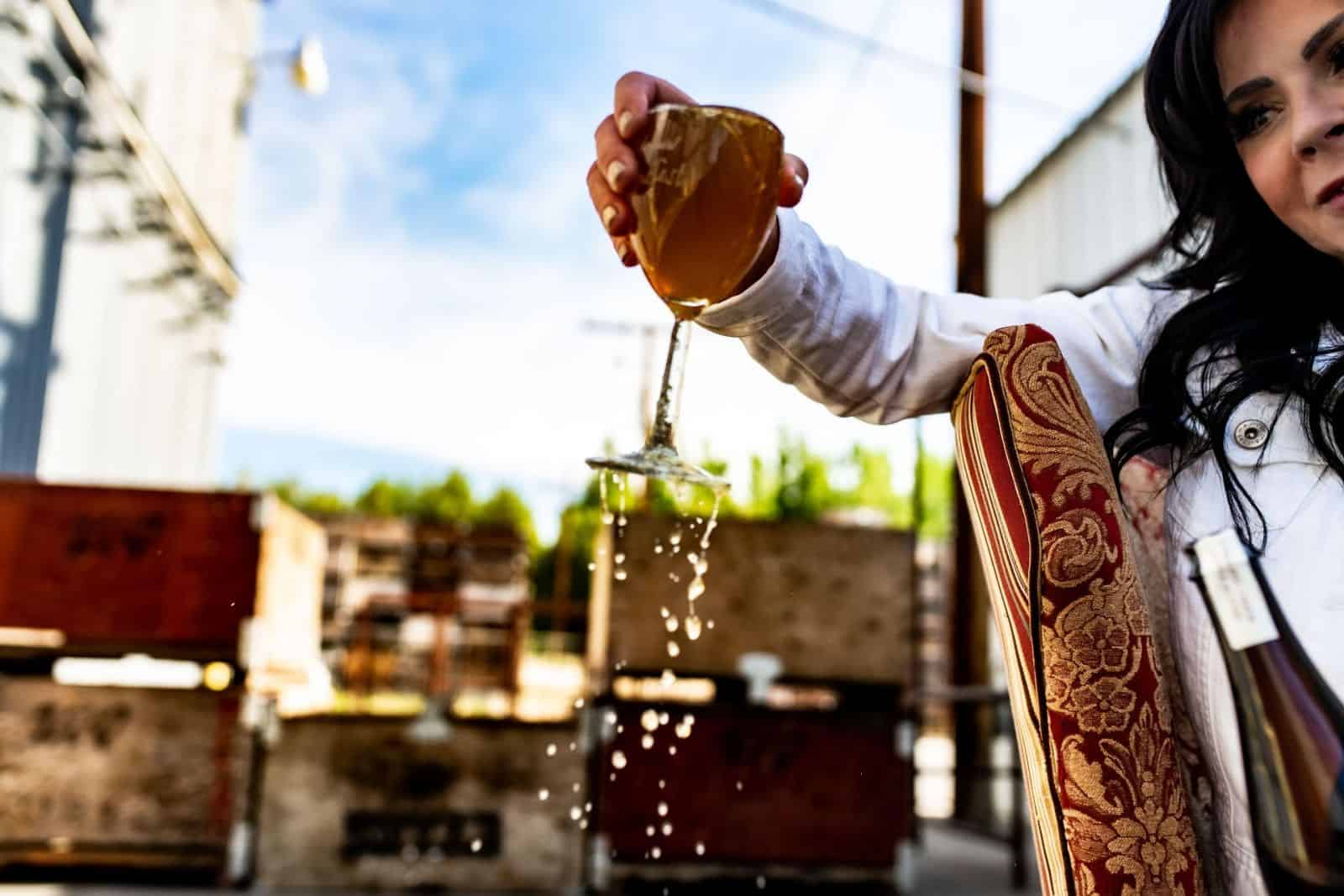 At the time, I was managing a 10-acre garden center, and we were growing the landscape trees sold in the garden center. However, when we decided to make cider a true business, we closed the garden center, ripped out the landscape trees, and planted more cider apple trees. Everyone in our family is very involved in the growing side of the business, so it naturally evolved into me taking over the cider business.

In the first couple of years, the cider was sold in bottles and we were making 18 different ciders. For the business to be viable, we reduced the number of ciders and also moved the product into cans. For instance, even though we won Best in Class at GLINTCAP 2017 for our Cider Maker's Reserve, I decided this cider needed to be taken out of the lineup to ensure the company's profitability. Additionally, we've added ciders like Honeycrisp to increase our mass appeal. 
Coming from the winemaking world, was it difficult to embrace putting cider into cans?
At the beginning that was a challenge, as we had the notion that good cider wasn't sold in cans. We purchased a canning line that sat unused for a year-and-a-half while we had to figure out how to relate ourselves to products in cans. By using our estate-grown fruit and being very flavor-forward, our current cider offerings naturally grew into a high-quality product we could identify with.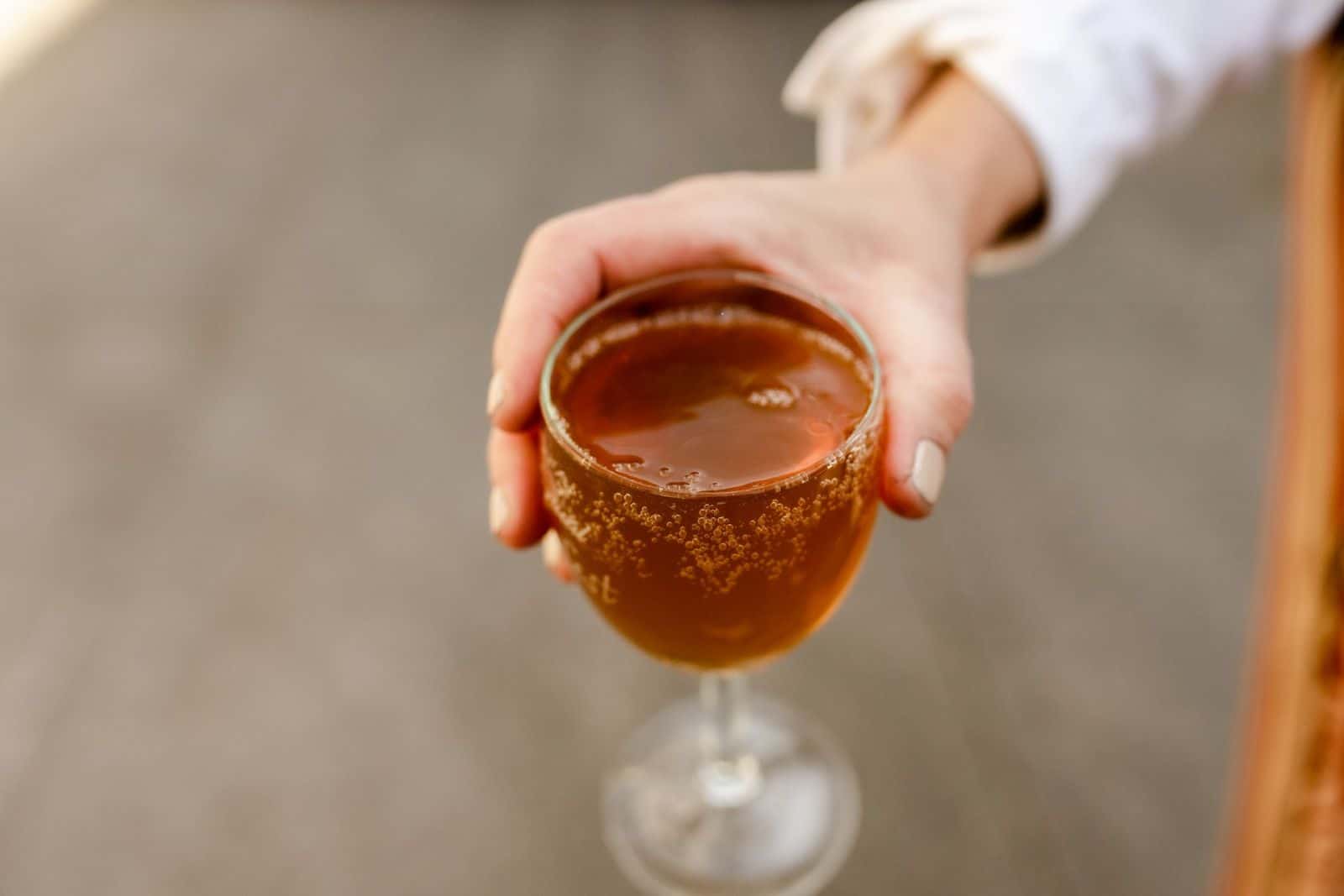 Since taking over the cider business, what changes have you made?
I've held our cider fruit back for awhile and have matured the apples on the trees. We've also blended the cider fruit into everything that we have made. I've done 400 cider varietals trials, closed the tasting room, and moved those employees to support cider production. I've also taken over the cider fruit growing on the farm. We recently released Goldrush, and I have six single-varietal bottle products that I've been working on for the past 3.5 years that will be released in the fall of 2020. 
What perspective does being a fruit grower give you with respect to cider making?
Working with the fruit all year, and understanding how the seasonal changes affect the crops, makes it easier for us to control the flavor. We blend our stone fruit, rather than co-ferment, in part for these reasons, as we can achieve a balanced, fruit-forward cider. And while this style may be too fruity to win some awards, as growers, this is the type of product that is true to our background. I would also love to see more interaction between cidermakers and growers and the cider makers crediting the source of their juice. 
What are some of your drivers?
I'm very interested in education around cider varietals, for instance, how different growing regions affect the characteristics of the fruit. Also, [I'm interested in] how to put my stamp on our local cider fruit, as well as learning fermentation techniques.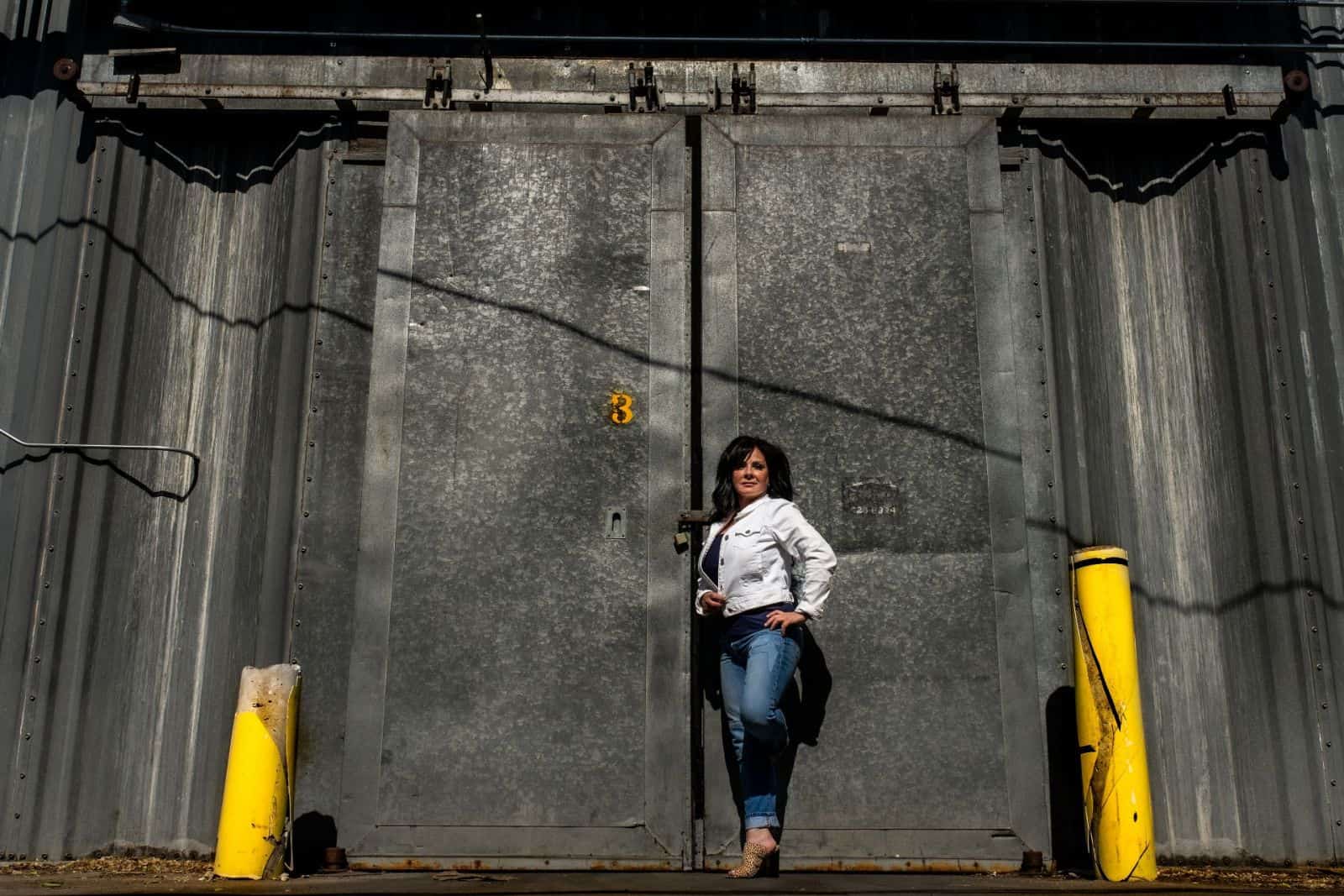 What are your cidermaking goals?
I want to work with other cidermakers who are growing in different areas. I also want to be able to advance cider education, including educating consumers on high-end cider, as well as how different growing practices affect the resulting cider. 

Additionally, I want to finish my methode champenoise cider and find out from Ty when we can make a rosé from our Pink Pearl apples. Generally, my cidermaking goals are driven by the desire to evolve, change, and adapt continually. 
What is your favorite wine from Williams Cellars, and your favorite cider from Snow Capped Cider?
My favorite wine is a 2010 Pinot Noir, and my favorite cider is a yet-to-be-released "Dabinett."
To learn more about Snow Capped Cider, check out its website, Facebook and Instagram pages. As the COVID-19 pandemic has forced closures across the country, Snow Capped Cider is currently shipping to several states through its online ordering portal.
Find Snow Capped Cider at 250 South Grand Mesa Drive in Cedaredge, Colorado 81413; phone: (970) 835-7669.