Two new cans have hit the market from Vermont cider stalwart, Eden Ciders! We love how this brand has been moving into a more casual cider zone; while we are huge fans of their 750ml-format bottles and ice ciders, easygoing cans are our everyday go-to. In August 2018, Eden launched its first canned harvest cider, and now it is following it up with varieties called Peak Bloom and Deep Cut. Because Eden prioritizes quality, transparency and craft, you know that the juice inside these cans is going to be great.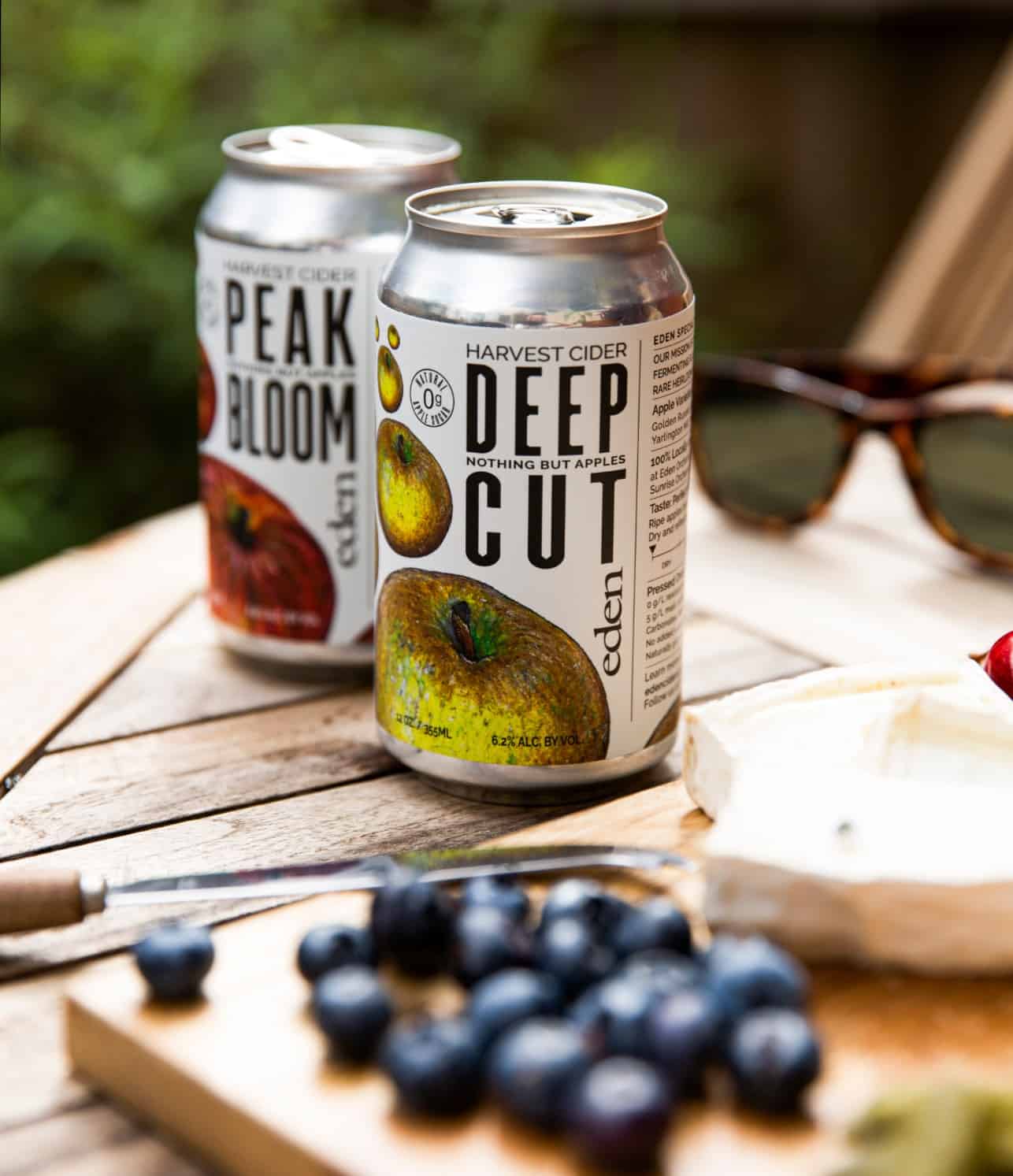 The Harvest Cider cans are meant to be an upgrade to other commercial canned ciders. Eden produced them once a year at harvest when the 100% locally and sustainably grown apples are at peak ripeness and flavor. Sweeteners or preservatives? No way. Plus, all the info about apple varieties and their provenance are spelled out right on the cans. Light, fresh and crushable, here are the two new Eden cans to fall in love with: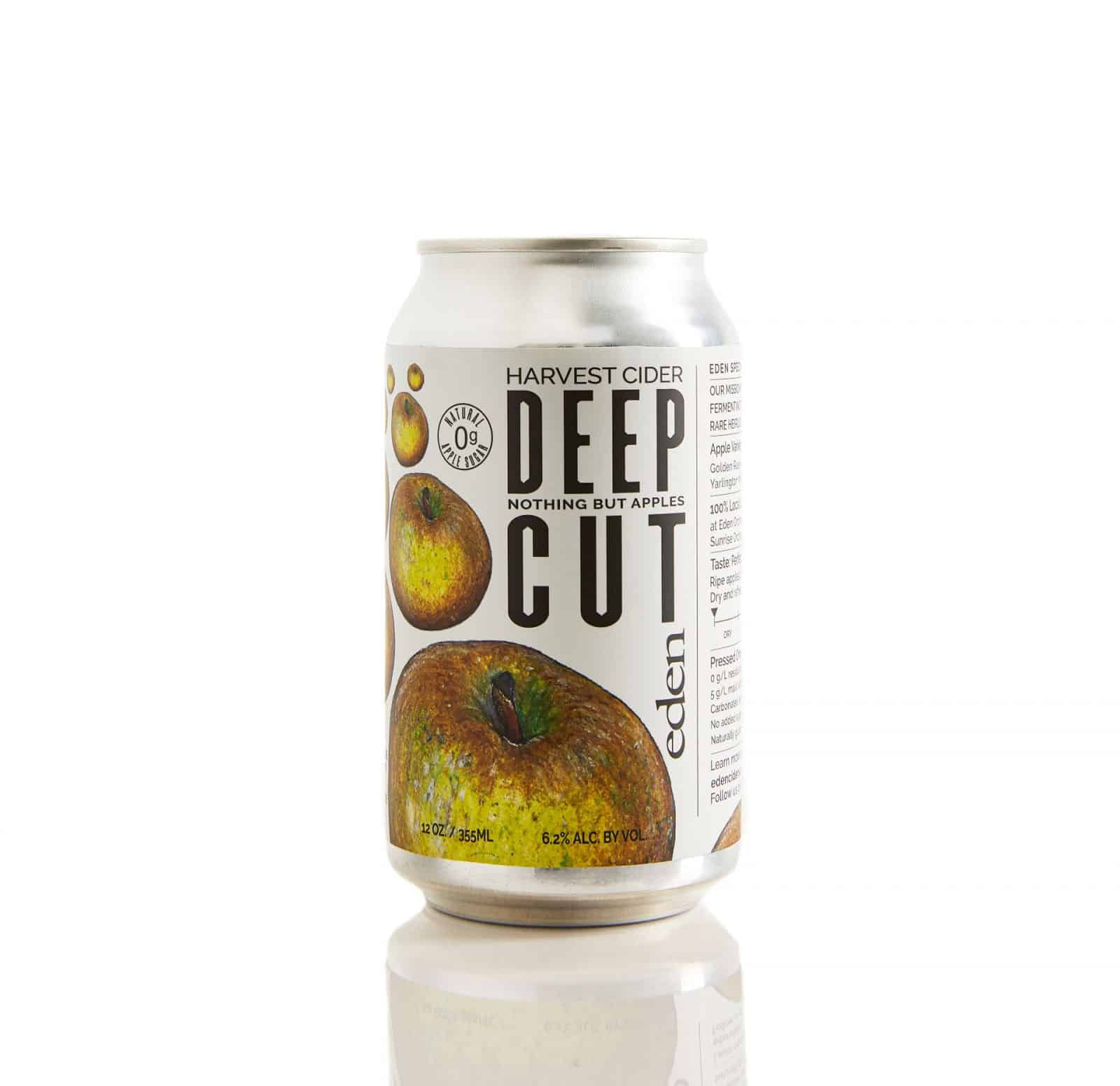 Deep Cut Harvest Cider: This is a dry, hazy, full-bodied 6.2% ABV cider made from Golden Russet, Somerset Redstreak, Dabinett, Yarlington Mill, McIntosh and Empire apples that were harvested in 2019.  Slow cold fermentation and no filtering means lots of layered, rich flavor, with tasting notes of peach, black tea and citrus. Eden suggests pairing Deep Cut with fried chicken, tacos and grilled anything!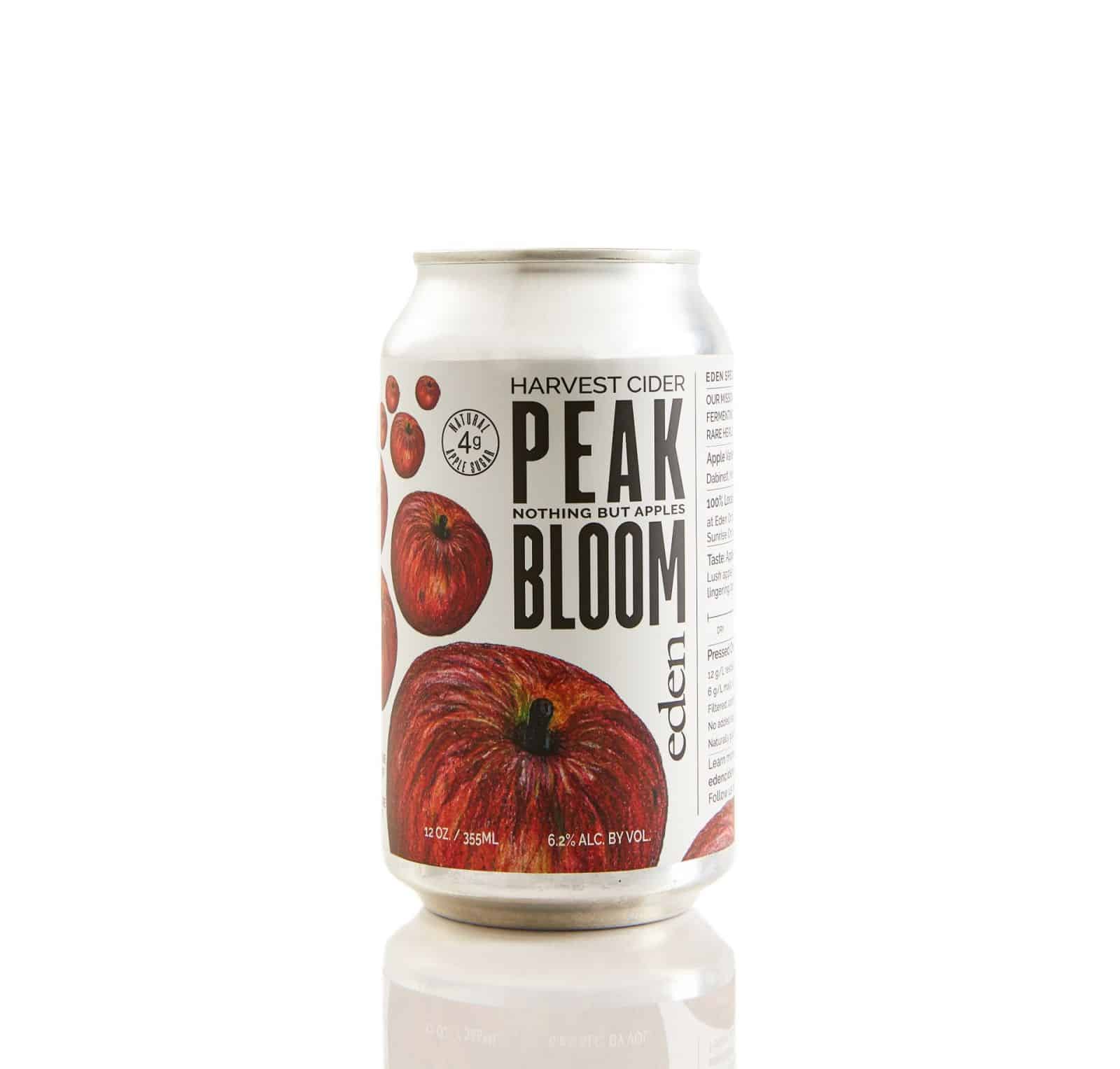 Peak Bloom Harvest Cider: This is an off-dry, clean and refreshing cider made from a blend of Dabinett, McIntosh, Empire, Spartan and Esopus Spitzenburg apples harvested in 2018. Like Deep Cut, Peak Bloom was also fermented slow and cold, blended with a few drops of ice cider, and then filtered, before being carbonated and pasteurized. Tasting notes include applesauce, honey, white grape and slate. Pairing suggestions include curries, barbecue and outdoor fun!
These cans just hit the market, so they aren't available for purchase yet on Eden's website (hopefully soon!), and they should be arriving at better bottle shops and markets throughout the end of August. If you get a chance to try Deep Cut or Peak Bloom, let us know what you think!