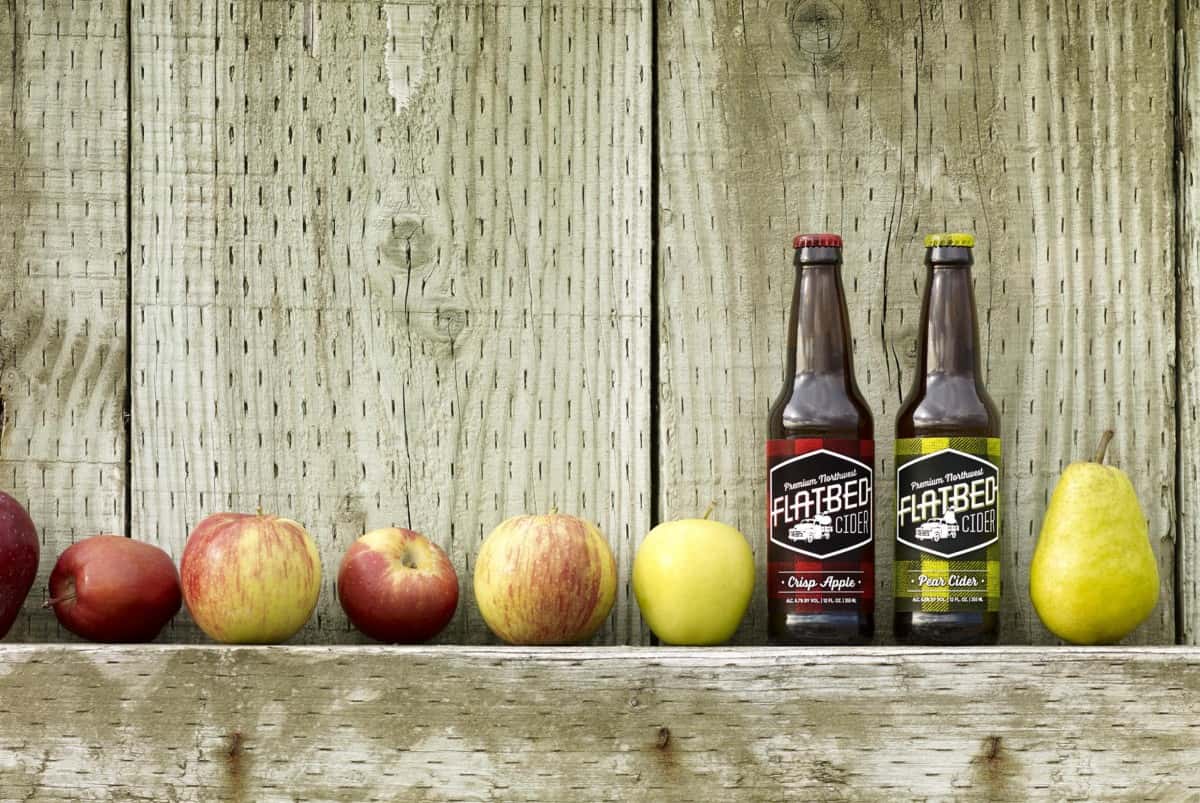 Flatbed Cider, which launched earlier this year in Washington and Oregon states, is making a splash with two delicious products: Crisp Apple Cider and Pear Cider.
Northwest region fruits contribute to both Flatbed varieties. Flatbed's Crisp Apple Cider boasts a drier taste profile than some other cider counterparts and features Jonagold, Red Delicious, Golden Delicious, Newtown Pippin and Gravenstein apples. Crisp Apple Cider is also all-natural, with no artificial ingredients, and is gluten-free.
Pear Cider is made from Northwest region Bartlett pears and offers a crisp and clean finish. A little sweeter than the Crisp Apple Cider, but not too sweet, Pear Cider is perfect for those who crave their cider with a twist.
Both ciders are available at restaurants and retailers in Washington and Oregon states. Give them a try, and be sure to let us know what you think!