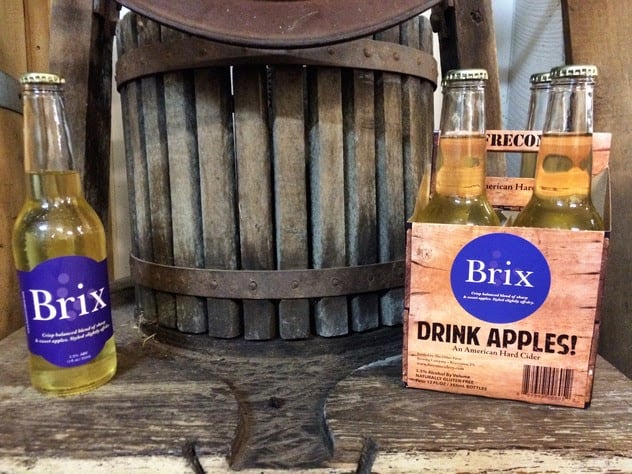 It's the time of year when peaches start overlapping with apples and melons start overlapping with squash. To celebrate the abundant harvest season, Frecon Farms of Boyertown is introducing an exciting new cider.
Frecon's Cidery presents Brix, a crisp blend of sweet and sharp apples styled slightly off dry. It's their first-ever sweet cider. Using a unique filtering process, Frecon's is able to maintain a gorgeous natural color. The end result is a beautiful cider that goes down smooth and leaves a taste of fresh delicious apples right out of the orchard.
Speaking of their orchard, each fall Frecon Farms proudly hosts groups from schools, day cares, churches and other organizations throughout Southeastern Pennsylvania for orchard educational and picking tours. It's a great way for the kids to learn about fruit and farming, enjoy a morning or afternoon in the orchard and taste various apples and cider.
For more information on the tours of the orchard, visit the Frecon Farms website.
Find Frecon Farms at 501 S. Reading Ave. in Boyertown; phone: (610) 367-6200.