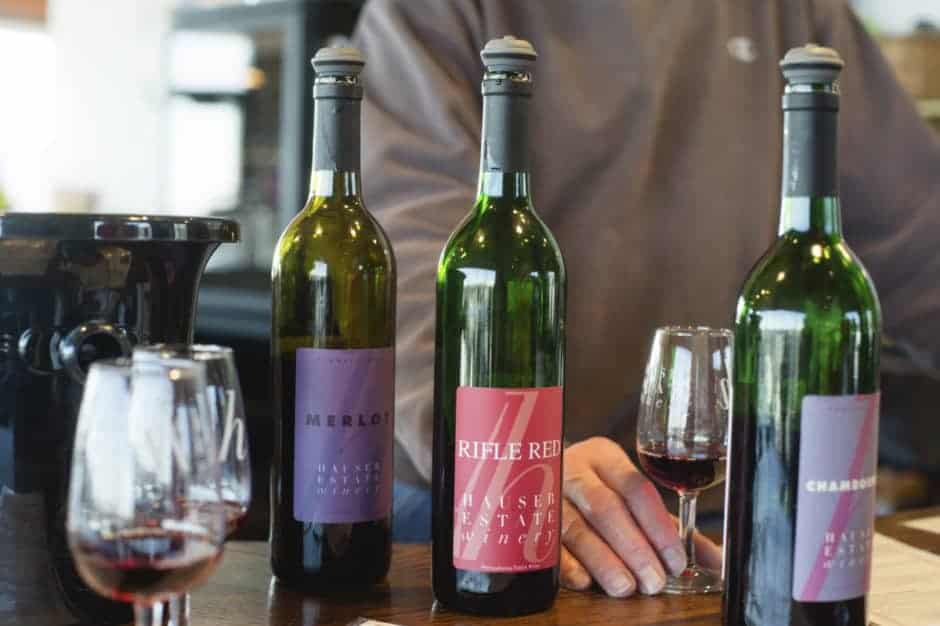 Culinary tours are popular on their own, but add in the aspect of wine and cider, and you better believe that this is a food tour that will be taken to new heights!
Savor Gettysburg Food Tours is now offering a new tour—the Wine, Cider and Dine Tour. On this fabulous feasting journey, you'll tour four different wineries along with one exceptional restaurant. The wineries that are part of this tour are Adams County Winery, Hauser Estate Winery, Knob Hall Winery and Reid's Orchard and Winery, with a tasting of Jack's Hard Cider also included. For the food portion of the tour, you'll be treated to culinary offerings at Food 101.
This 21+, three-hour tour is offered on Thursdays and Fridays, with departure time at 2:30 p.m. Tickets are available for purchase online and cost $69 per person.
Get up close and personal with the Gettysburg wine and food industry by taking part in this one-of-a-kind culinary tour.