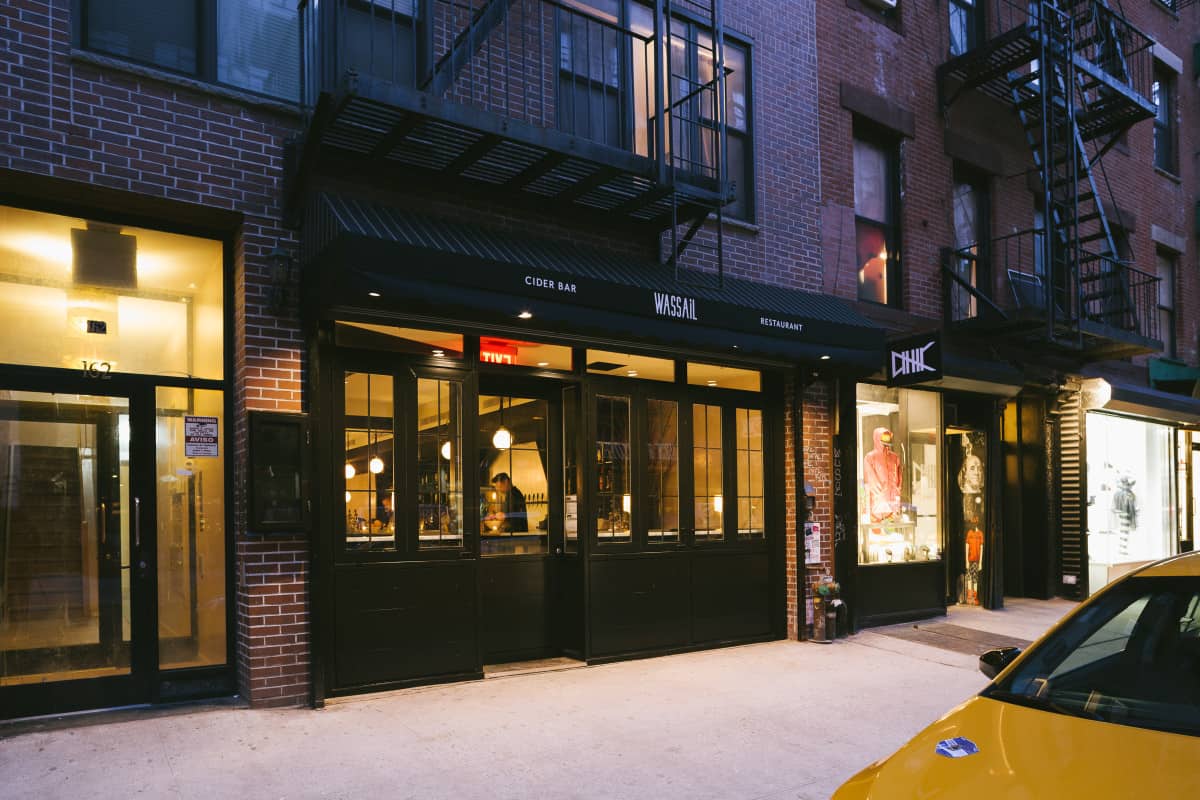 You may remember Wassail from one of our Destination Cider posts back in October. Recently, the New York Times praised the cider-centric restaurant on the Lower East Side, saying:
"Hanging out at Wassail is like going to a planet populated by nitrogen-based life-forms; everything is at once recognizable and thoroughly different. The staff plays up the recognizable aspects. Conversations about cider at Wassail often begin with 'What kinds of wines do you like?' then a suggestion for a cider with the clean rasp of a sauvignon blanc or the cow-patty funk of rustic natural wines."
With all the great press as of late, cider enthusiasts should remember to stop at Wassail on their next trip to New York City.
Find Wassail at 162 Orchard St. in New York, NY; phone: (646) 918-6835.