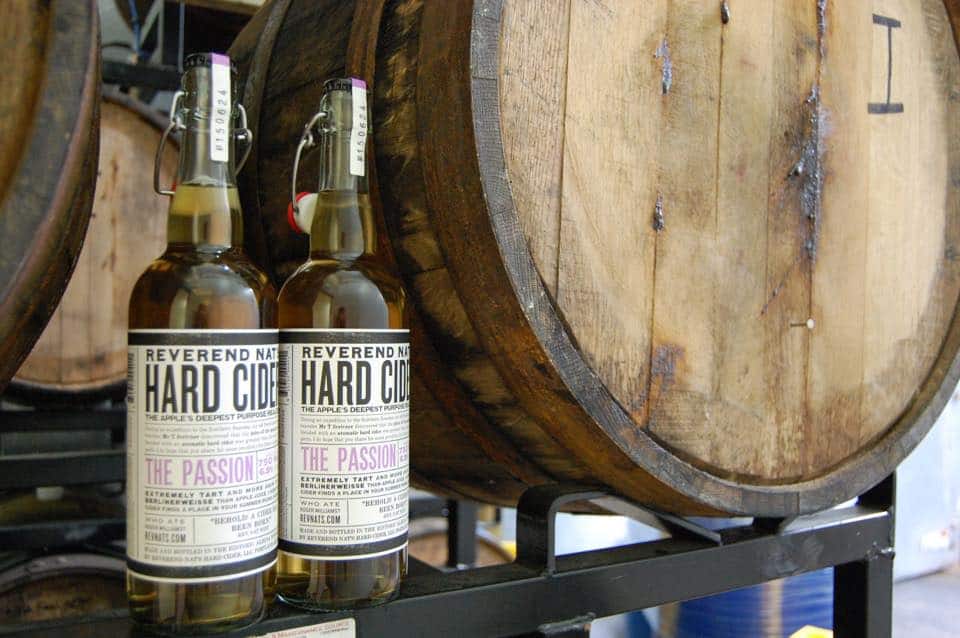 Nat West began juicing apples back in 2004 with a makeshift juice press he constructed with a 20-ton house jack and some old timbers. He produced 5 gallons of hard cider that year and continued with 15 gallons the next year and another 40 the following year. This led to a basement full of 500 gallons and a popularity increase in his neighborhood.
A fan of the craft beer revolution, West experimented with different yeasts, wild fermentation, Belgian ale spices and even West Coast hops. He considers himself a historian of the craft and shows his passion for creative flavor in his cider products. In May 2013, Reverend Nat's Hard Cider moved from West's basement and into an abandoned warehouse in inner Northeast Portland near the Rose Quarter. You can now find his ciders in four states as well as British Columbia.
If you find yourself in the Portland area, make sure to stop in to the Public Taproom and taste a few ciders. You can follow Reverent Nat's Hard Cider on Facebook for more information.
Find Reverend Nat's Hard Cider at 1813 NE 2nd Ave. in Portland, Oregon; phone: (503) 567-2221.