It's been a big year for cider in Philadelphia. With the openings of the Hale & True and Kurant Cider taprooms in the city limits, plus coveted brands like Graft Cider gaining shelf space, thanks to distribution deals, there has been a lot of cider flowing in the City of Brotherly Love. And, it looks like this is just the beginning!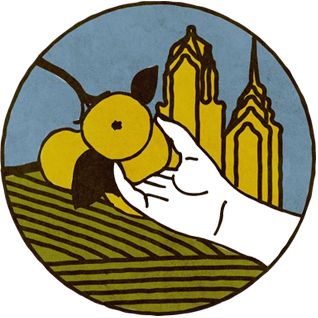 The first-ever Philly Cider Week has just been announced. The festivities will take place from Tuesday, October 23, to Wednesday, October 31, at some of the best bars and restaurants across town. Organized by Tim Kweeder of Kensington Quarters and Amy Hartranft of Prohibition Taproom (both are very cider-friendly establishments that are part of the same restaurant group), the week will primarily focus on, according to the website, "purist-style cider, meaning crafted primarily from heirloom, antique, and wild apples local to the maker, pressed on site, and made without the use of adjuncts."
Events, ranging from multi-course dinners to sidre tastings to cider-and-cheese pairings to Halloween fun, are meant to both introduce Philadelphians to a wider world of cider and cidermakers, to celebrate local cider, and to promote the apple-growing and cider-making communities, both in Pennsylvania and across the globe.
Be sure to stay tuned to PCW's Facebook and Instagram accounts, as there are still plenty of events being added to the Philly Cider Week calendar!