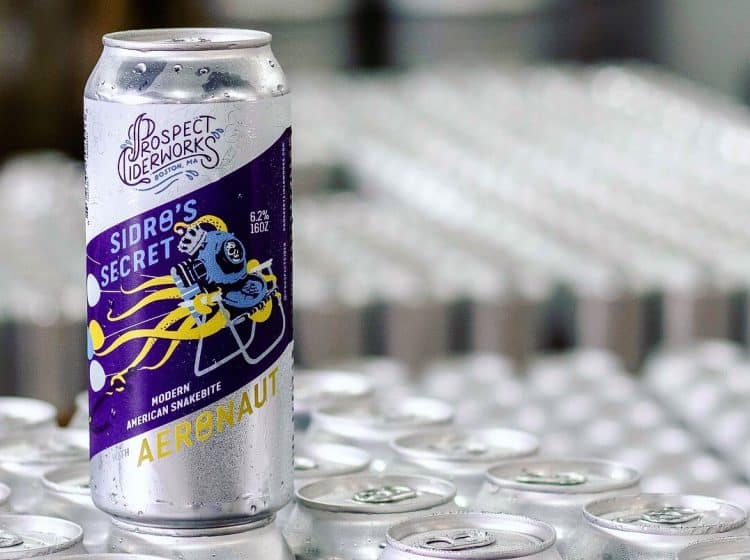 There's a new beer and cider collaboration coming out of Massachusetts! Roxbury-based Prospect Ciderworks teamed up with Somerville's Aeronaut Brewing Company to create Sidro's Secret, a modern American craft twist on the traditional British lager-cider blend that is known as a "snakebite." It's hitting shelves in Massachusetts this week.
Sidro's Secret is the result of a mid-winter blending session of Aeronaut's fruity, hop-forward Vic's Secret Hop Exploration IPA with the subtle, balanced flavor of Prospect's New England cider, Sidro.
"When we initially came up with the idea of adding a snakebite to our line-up, Aeronaut immediately stuck out as a natural fit for a partner," says Chase Brooks, co-founder of Prospect Ciderworks. "Not only are we huge fans of their beer, but we admire the innovation that goes into each product and their openness to trying new things, which is exactly what we were looking for in creating what would become Sidro's Secret."
Sidro's Secret, ringing in at 6.2% ABV is available for sale in 16 oz. cans on- and off-premises in Massachusetts. To find a Prospect retailer near you, visit prospectciderworks.com.
Want to learn about more cool cider collaborations? See here!