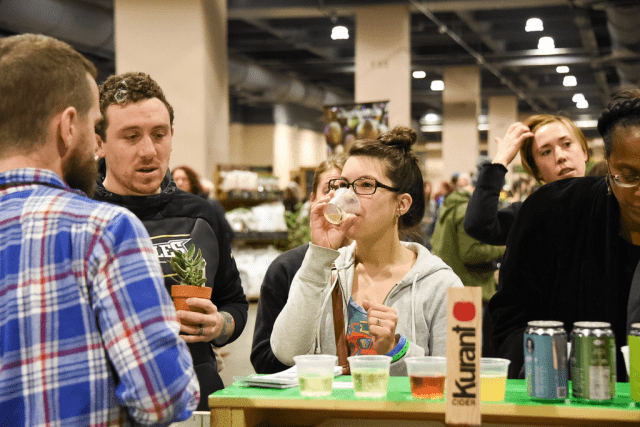 Save the date: the 2017 Philly Farm and Food Fest unfolds on April 8, 2017.
Last year, the Local Libations Lounge was one of the most popular stops during the event. Want to get your cidery in on the action? Registration is now open to be a cidery vendor during the event. Exhibitors who are based within about 200 miles of Philadelphia and/or use a significant number of raw ingredients from within 200 miles of Philadelphia are eligible to participate.
There are no booth fees to participate. The Local Libations Lounge is a paid portion of the event for guests, with a maximum 500 guest admission entries available.
Provide your cider experience and offerings to Local Libations Lounge attendees and get your cider company noticed!
Sign your cidery up today to reserve a booth in the 2017 Philly Farm and Food Fest's Local Libations Lounge on April 8.