Melissa Madden and Garrett Miller of Good Life Farm/Good Life Cider and Finger Lakes Cider House have gone beyond sustainability and learned regeneration, that which can renew during changing times—certainly a relevant message for 2017. Cider Culture interviewed Melissa to discover the answer to a simple question: what is the Good Life?
Good Life Farm: Permaculture and Resilience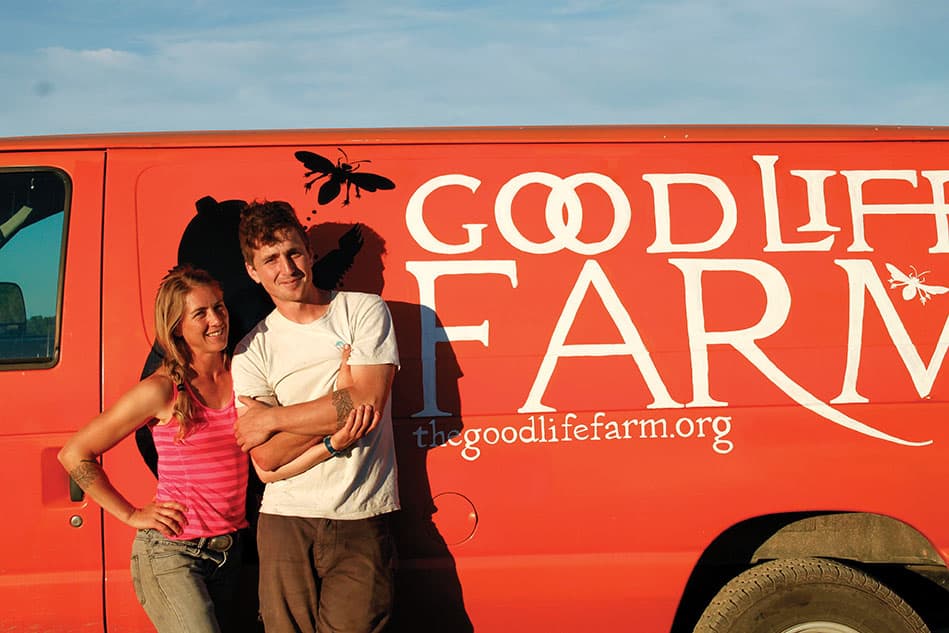 Permaculture is a philosophy constructed around a set of principles guiding the design of cultivation. More than just agriculture, these ethics touch on the sum life. Melissa and Garrett effortlessly infuse this ideology into everything, from their soil to their cider.
"What we're doing is so basic to life and health," said Melissa. Nominally and at heart, they are producing the good life not just for themselves, but on a big scale, too. She explained, "We're trying to encourage a robust ecosystem in our orchard, which will lead to much more interesting fruit." Part of their system is managing a symbiotic balance with the life around them, giving pollinators a healthy habitat and using the grazers to fertilize the land.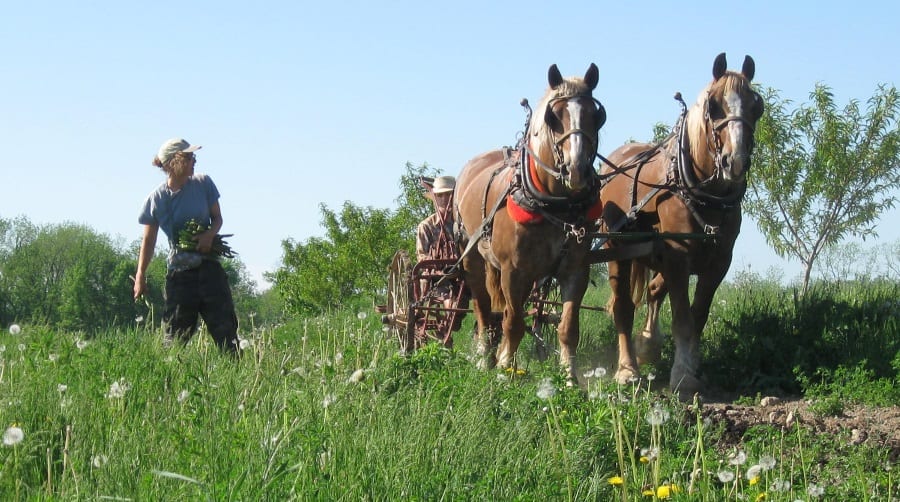 "What the tree is experiencing in its life is what you taste in the cider," said Melissa. To encourage that flavor in the tree, the farm slogan, "Farming for Resilience," becomes action. "You're preparing for a lot of different scenarios all the time, and you need to identify a certain number of tools that are applicable, approachable and doable."
For example, the land they farm drains well, so they know they don't have to worry about floods. But they chose a particular rootstock that reaches deeper underground for water, in preparation for potential drought. The root strength of this working farm shows through the cider as a response to the intended balance.
Finger Lakes Cider House
Veritably the Valhalla of cider houses, the collaborative Finger Lakes Cider House tasting room is a wide hall opening up to a balcony that overlooks a serene setting of young apple trees, contented cows grazing and the gorgeous Cayuga Lake.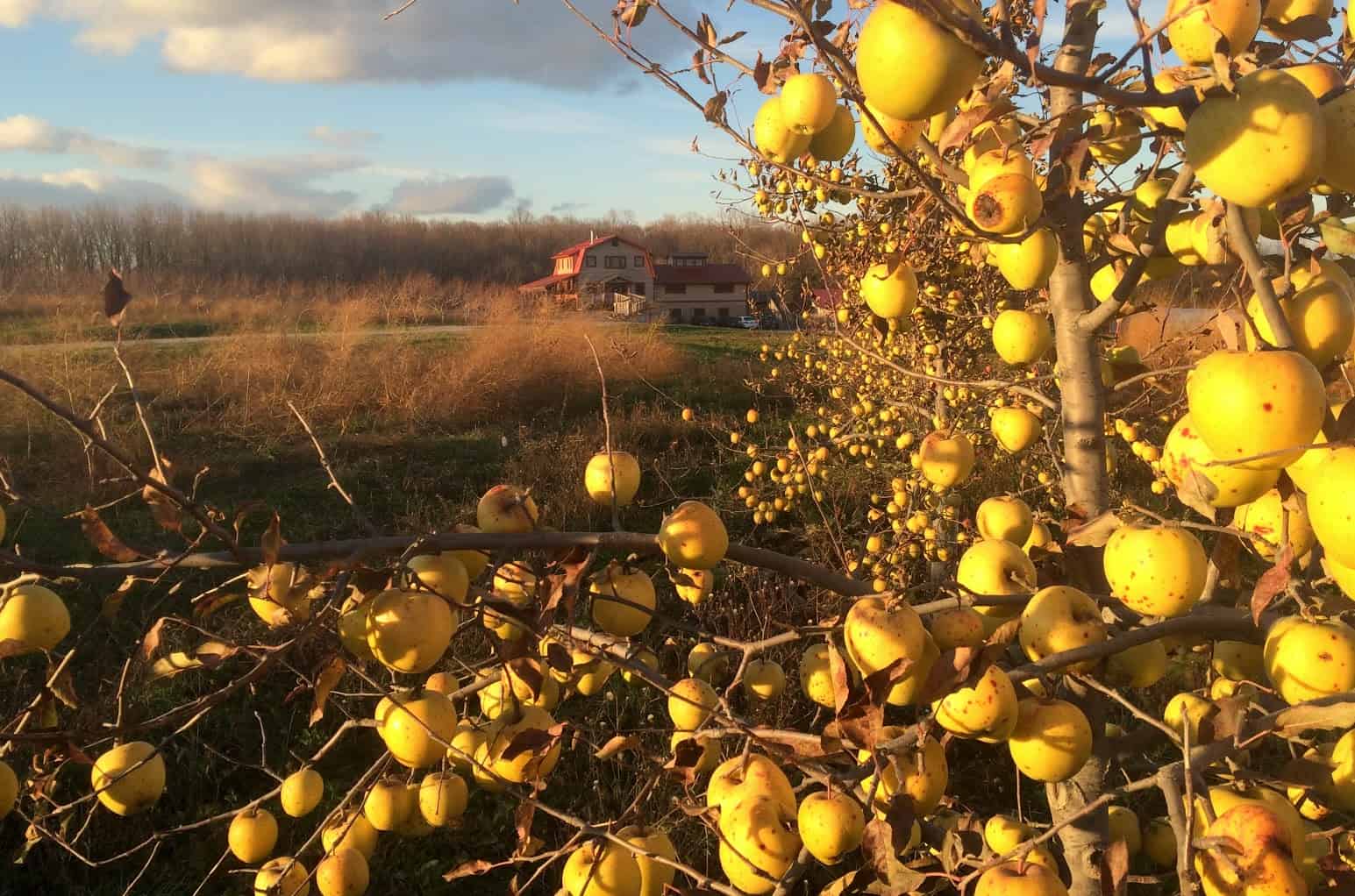 In May 2015, Melissa and Garrett first opened the doors of their tasting room. From the start, the idea was for Good Life Cider to collaborate with Black Diamond Cider, Eve's Cidery and Redbyrd Orchard Cider. All four cideries, though still competitive outside the tasting room, guide themselves by similar principles and share a common goal.
"We want the cider house to be a very well recognized place for people to try orchard-based cideries," said Melissa. All apples going into the cider are grown in the Finger Lakes region, which allows the expression of terroir to be experienced by visitors. This is a special concentrate of small-farm cider with small-batch distinction. Melissa continued, "With the cider house we're going to see 10,000 people a year, so we're going to have the potential to make an impact on people's understanding of what really good agriculture tastes like."
And that's the "bigger than all of us" vision these cideries are pushing for.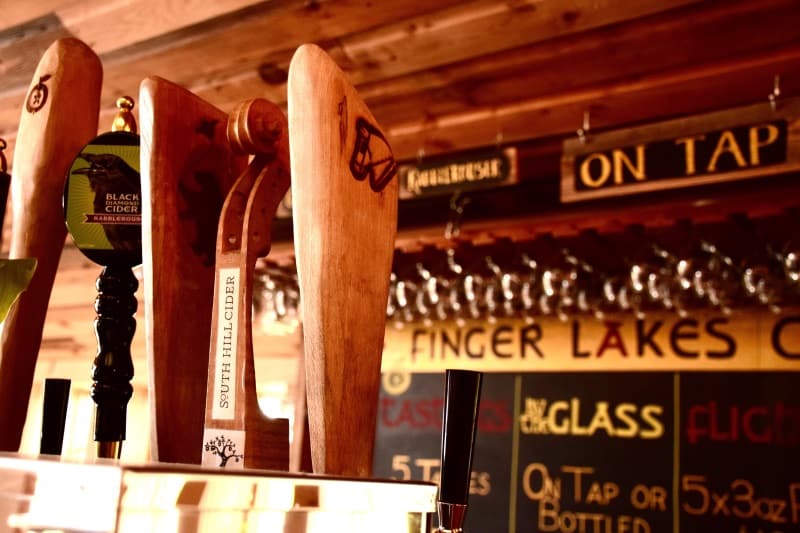 With the four cideries combined, the Cider House offers a sizable tasting menu and an impressive bottle shop. Despite the common terroir, each cidery holds its own in essence. The Cider House also offers a locally sourced menu to complement the beverage selection.
The good life is best shared with others. Stay resilient. Drink more cider.
Find the Finger Lakes Cider House at Good Life Farm, located at 4017 Hickok Rd. in Interlaken, NY; phone: (607) 351-3313.