Hard cider isn't the only beverage produced by Stone & Key Cellars, but it's one that they do extremely well. In addition to four flagship products, Stone & Key Cellars is continually brainstorming new cider concoctions and ensuring that careful calculations along with creativity play a part in the finished product.
Owner Jason Harris and his staff run the operation like a well-oiled machine, even though the winery and cidery have been in business for just about two years. The level of experience Stone & Key Cellars brings to the table is the result of a team boasting many combined years in the business and an owner who has operated the adjacent brewing supply superstore (Keystone Homebrew Supply) since 1992.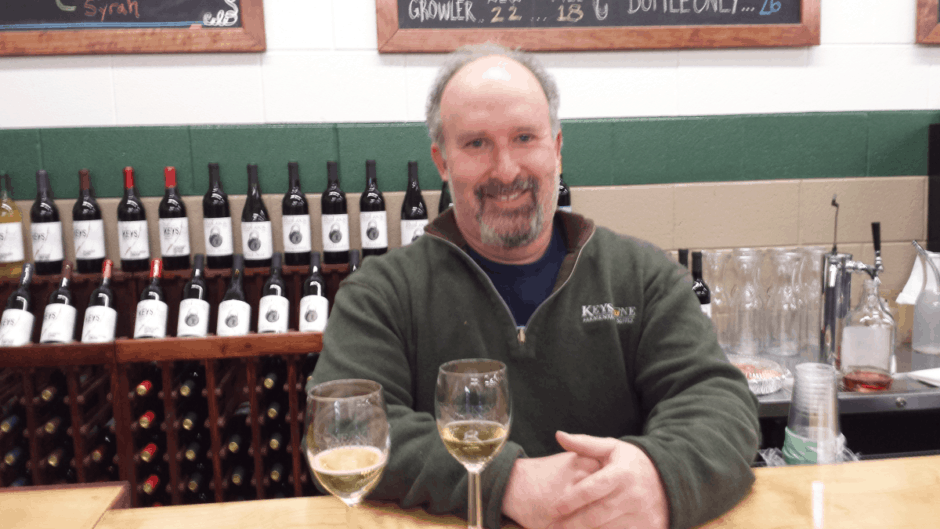 Today, cider is one of two primary focuses of Stone & Key Cellars, the other being wine. When Stone & Key first started producing cider, Penn-Vermont Fruit Farm in Bedminster was its main apple supplier; then Del Val College took part in the apple supply process as well. Today, the cidery works with Solebury Orchards as its primary apple supplier for its flagship and specialty cider options but also acquires cider-making products from other unique orchards.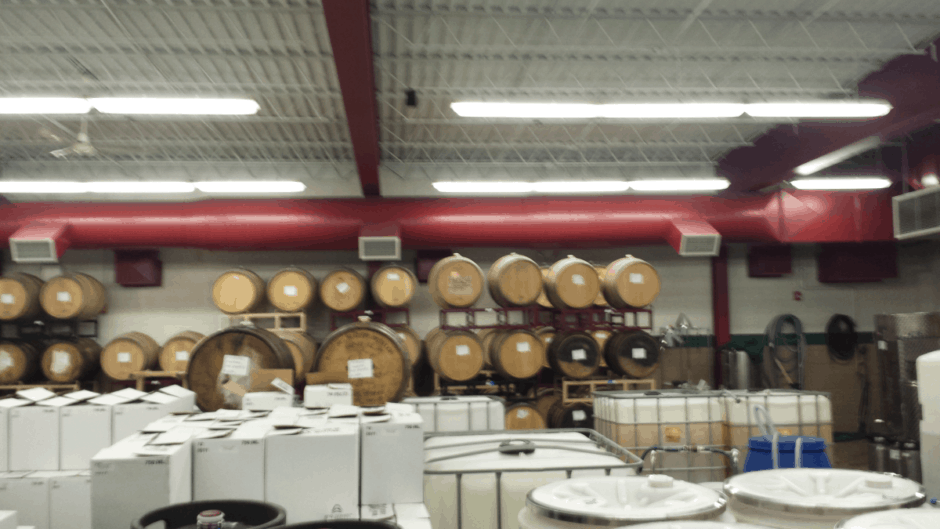 In their journey to becoming Stone & Key Cellars cider, apples are pressed at the orchard and then transported to the cidery, which is where the magic occurs. The pressed apples go through the fermentation process for 1–2 weeks, depending on the type of cider and progress along the way, at which point the yeast is racked. Stone & Key's on-site laboratory enables the staff to ensure that the results are exactly what they need to produce a cider that is ready to enjoy.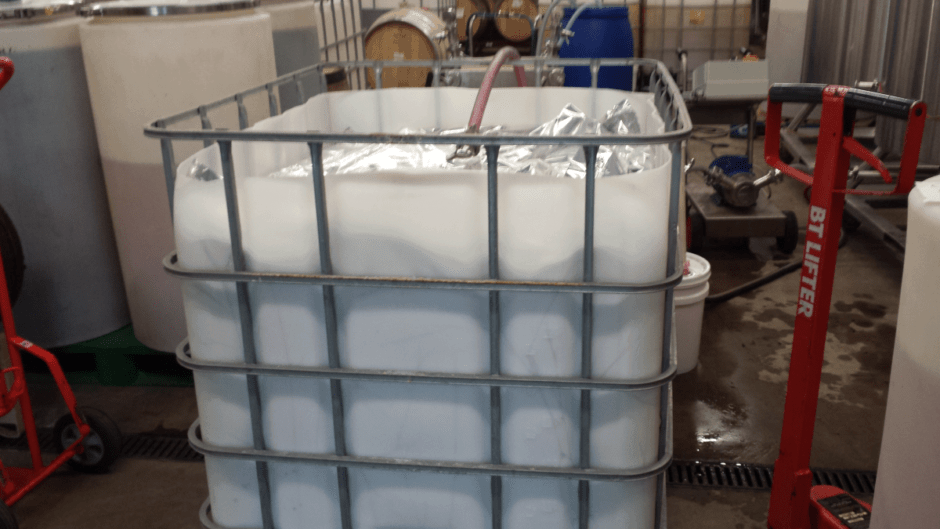 Stone & Key Cellars offers four flagship products: Apple Brandy Barrel-Aged Cider, Untamed Farmhouse-Style Cider, Cherry Pie Cider and Ice Cider. Each cider boasts something new and unique, from the distinct yet not overpowering brandy essence in Apple Brandy Barrel-Aged to each pleasantly fruit-filled sip of Cherry Pie.
Visitors to Stone & Key can purchase growlers of their favorite cider and take it to-go or settle into one of the many welcoming bar stools to enjoy a glass in the Tasting Room. First-time Stone & Key sippers are encouraged to try several different options in the Tasting Room to determine which ciders exhibit the style they prefer. The helpful and knowledgeable staff will highlight the qualities of each cider and help you decide which one to take home with you.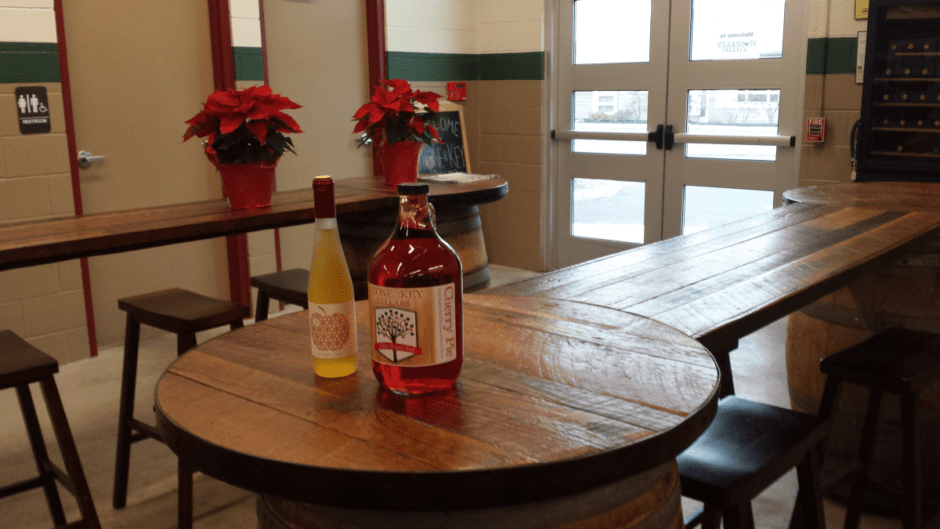 Upcoming events add to the fun of visiting Stone & Key. Trivia nights currently entertain the crowds, and other events are in the works, including collaborations with local restaurants and food vendors and live music. Right now, visitors can bring food to Stone & Key to enjoy with their favorite cider. Need a suggestion? Harris recommends enjoying Ice Cider with blue and other cheeses, as well as your favorite dessert, for the perfect pairing.
If you can't get to the cidery, restaurants, breweries and bars in the Montgomery County/Bucks County region that carry Stone & Key hard cider include Round Guys Brewing Company, Forest & Main Brewing Co., Blue Dog Pub and The Pour House. If you're in Philadelphia and searching for Stone & Key, head to Sancho Pistola's and Molly Malloy's for a refreshing cider drink.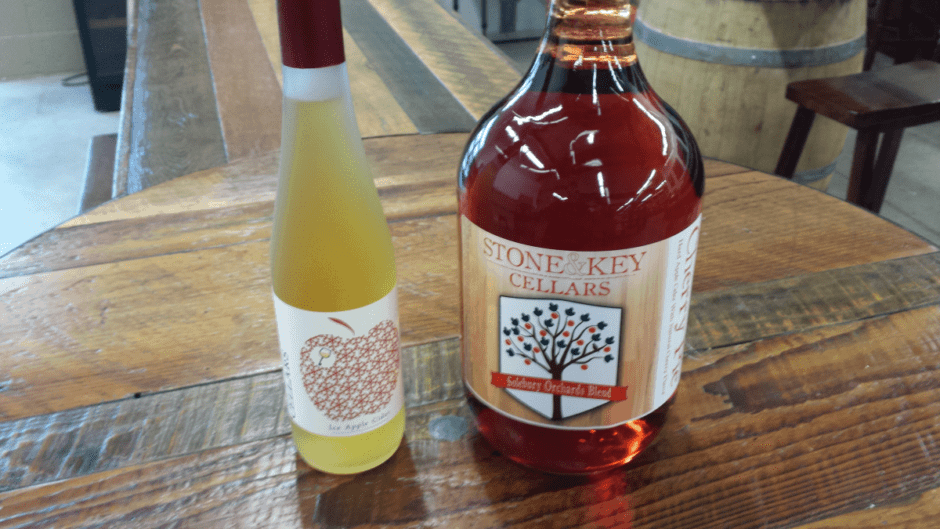 What can Stone & Key fans expect in the future? Look for new barrel-aged varieties, such as rum and bourbon, and a special Poverty Lane blend cider, which is sure to impress cider aficionados located in the Montgomeryville area and beyond.
Our advice: get to Stone & Key Cellars and introduce yourself to this cider industry up-and-comer, which is destined for a bright future in the hard cider business.
Find Stone & Key Cellars at 435 Doylestown Rd. in Montgomeryville; phone: (215) 855-4567. Hours of operation: Monday–Thursday, 10 a.m.–7 p.m.; Friday, 10 a.m.–9 p.m.; Saturday, 10 a.m.–7 p.m.; Sunday, 11 a.m.–5 p.m.