As part of the 10th annual Subaru Share The Love Event, Mark Miller Subaru and Mountain West Cider have teamed up to launch a limited edition cider to support those in need: Suba Bleu Cider.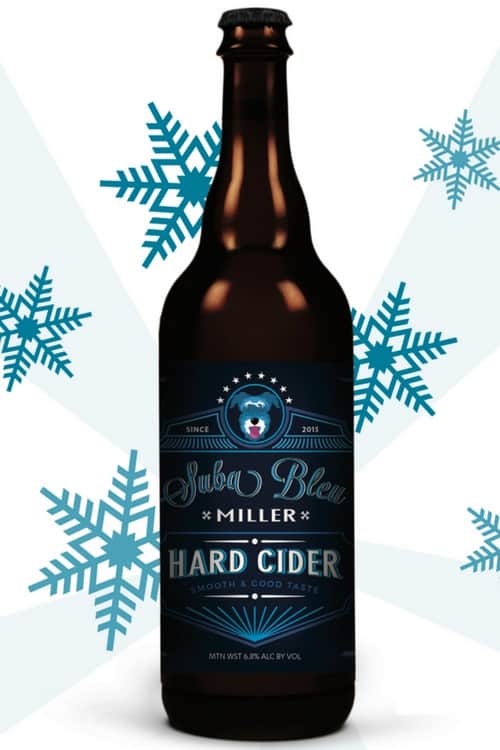 Not only is Suba Bleu Cider a delicious addition to Mountain West's lineup, sales of the cider are helping to raise funds for two Utah-based charities: Nuzzles & Co. and the VOA's Homeless Youth Shelter.
Mark Miller Subaru has selected Utah's Homeless Youth Shelter and Nuzzles & Co. pet adoption agency as the local beneficiaries of the "Share The Love" campaign. Both the homeless shelter and pet adoption agency will benefit from the proceeds of the sale of Suba Bleu between November 16, 2017 through January 2, 2018. Additionally, Nuzzles & Co. and VOA's Homeless Youth Shelter will each receive $300 for every new car sold or leased at Mark Miller Subaru during the same time period.
Named after Suba Bleu, Mark Miller Subaru's adopted shelter pet who works full time at both Mark Miller Subaru Locations, Suba Bleu Cider is meant to unite members of the community during the most powerful and authentic of their daily rituals: mealtime.
"We are proud to be partnering with Mark Miller Subaru during their "Share the Love" event. Building relationships with businesses across the valley, state and the region is an important part of the Mountain West Cider vision," said Jennifer Carleton of Mountain West Cider. "We believe in supporting those in need, and are humbled to be able to be part of helping the VOA's Homeless Youth Shelter and Nuzzles & Co. With our restaurant partners around the city, we believe we can spread this important message of serving these important organizations, while having great times with great friends!"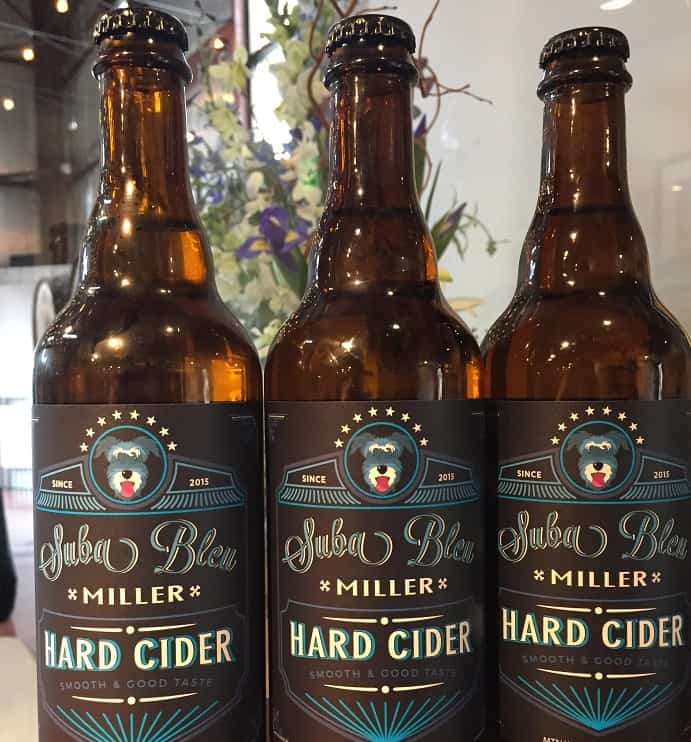 Suba Bleu Cider launched on Friday, November 17, at Mountain West Cider. The cider is now available for sale at seven Salt Lake City restaurants:
Good Grammar: 69 Gallivan Ave., Salt Lake City; (385) 415-5002
We Olive: 602 E. 500 S., Salt Lake City; (801) 448-7489
Rib and Chop House: 140 S. 300 W. Unit # 1, Salt Lake City; (801) 619-7009
Even Stevens: 2030 S. 900 E., Salt Lake City; (801) 953-0357 & 200 S. 414 E., Salt Lake City; (385)355-9105
Legends: 677 S. 200 W., Salt Lake City; (801) 355-3598
Tin Angel: 365 W. 400 S., Salt Lake City; (801) 328-4155
Laziz Kitchen: 912 Jefferson St. W., Salt Lake City; (801) 441-1228
Since its beginning nearly 10 years ago, the Subaru "Share The Love" event has raised millions of dollars throughout the United States, and this year will be no different. Subaru of America anticipates that total donations will surpass $115 million dollars following the 2017 campaign.
Pick up a bottle or two of Suba Bleu Cider and give back to those in need in your neighborhood!