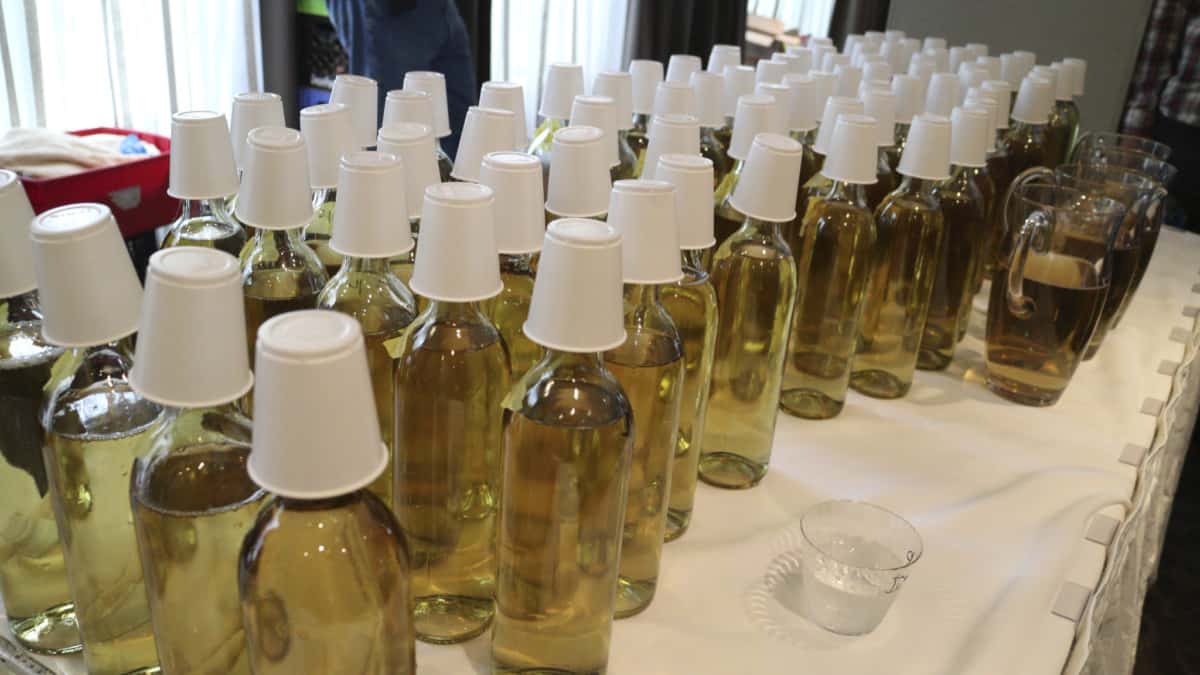 Gabe Cook of The Ciderologist recently traveled from his home locale of Dymock on the Gloucestershire/Herefordshire border around the globe to embark on a multifaceted cider tour.
Part three of the excursion took him to the United States, with a first stop in Chicago, and then off to serve as a judge at the Great Lakes International Cider and Perry Competition (GLINTCAP) in Grand Rapids, Michigan. While in Chicago, Gabe found his way to The Northman to visit his friend and front-of-house staff member, Ambrosia Borowski. The Northman offers a wide range of ciders, including United Kingdom, French, Spanish, North American and more, served in a variety of bottles and cans and tons of Sidra.
During his exploration of ciders in the United States, Gabe explained the difference he noticed in cider styles: on the East Coast, he noticed a focus on heirloom orchards and vast apple varieties, and on the West Coast, a trend of ciders influenced by craft beer, including a big push toward canned cider on this coast.
After Chicago, Gabe, his cider companion Cider Brian and Ambrosia headed to GLINTCAP for the cider festivities, but made certain to stop at Uncle John's Cider Mill in St. John's, Michigan. At Uncle John's, the group met up with Bill Bradshaw, cider-centric writer, speaker and photographer, who had flown in for GLINTCAP, and took a tour around the orchards before heading up to Grand Rapids for the cider competition.
Gabe, a seasoned cider competition judge, was ready for his judging duties, sampling and applauding the best of 1,206 entries. Some of the highlights included UK-style cider from BlackBird Cider Works, the Kingston Black SV,  Eve's Albee Hill, Citizen Cider's Full Nelson and Slyboro's Sainte Terre, which all boasted unique and innovative qualities.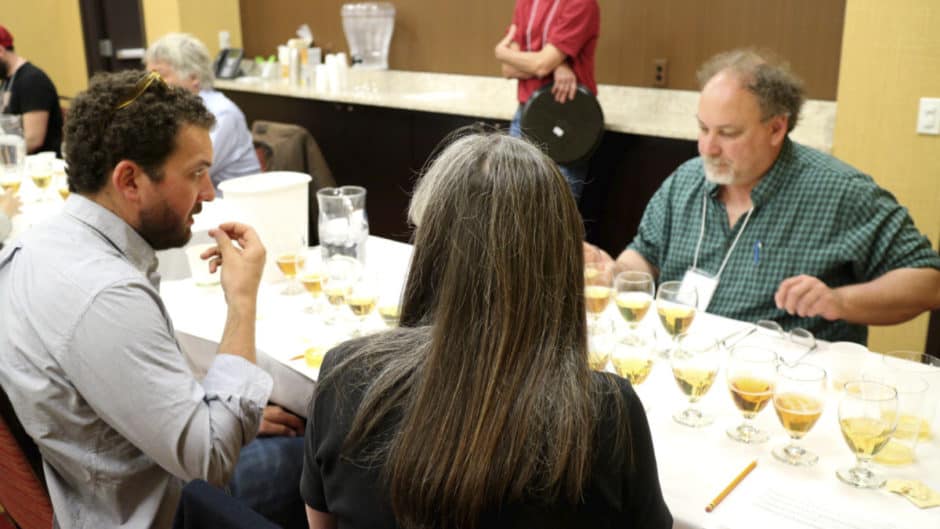 In addition to the judging, there was the opportunity to rub elbows with the likes of Ryan Burk from Angry Orchard Hard Cider and Steve Wood from Farnum Hill Ciders and take part in the after party at Vander Mill Cidery and Tap Room.
At the end of the trip, Gabe expressed that his stateside cider tour evidenced the passion, pride and overall celebration that's alive and well in the craft cider community here. The experience left a lasting impression on this cider professional from across the Atlantic.