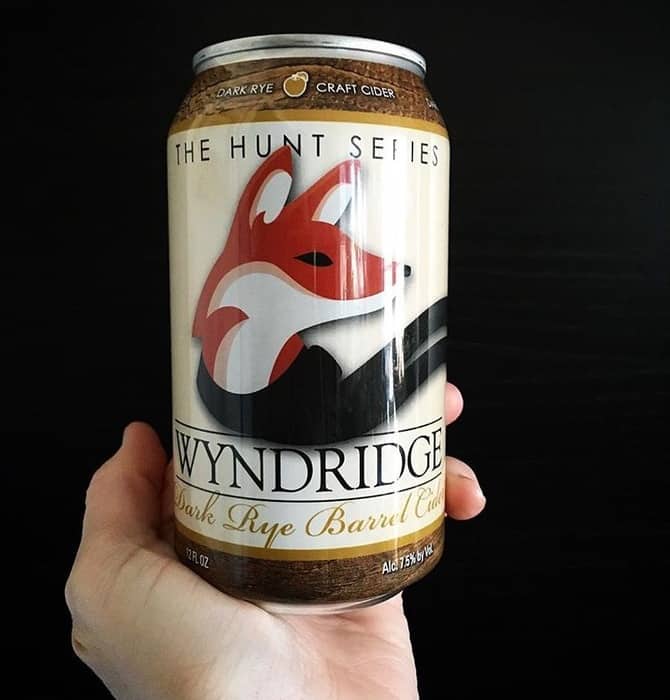 Wyndridge Farm is making news with its recent launch of a new seasonal beer and cider series, the Hunt Series, which is also its first canned series.
The first Hunt Series cider to be released, Dark Rye Barrel Cider, will be available through April alongside the first Hunt Series beer release, Double India Pale Ale. Dark Rye Barrel Cider is a hefty 7.5% ABV winter warmer fermented on late harvest apples, with rye barrels and caramelized sugars helping out with the process.
Scott Topel, Wyndridge's cider master, is a bourbon lover and enjoys trying different cocktails made with rye whiskey. "Bulleit Rye Old Fashioneds are one of my current favorites, so I thought it would be cool to emulate that flavor in a cider," said Topel. He continued, "This cider uses late harvest apples along with caramelized sugar giving it a full body which supports the oak tannins and rye whiskey notes. It's a nice introduction to some of the other cidermaking techniques we use here on the farm. Fermenting and aging in oak barrels is a long-standing tradition with cider, and barrels previously used for whiskey only add to the flavors. Cider and what the apples had to offer was the focus, but a love of whiskey and cider were bound to intersect at some point!"
Releases through 2017 will include:
Pear Cider: May through July
Mojito Cider: August through October
Farmhouse Grapefruit Cider: November through December
Visit Wyndridge Farm online to find out where you can grab a pack of seasonal Dark Rye Barrel Cider near you!