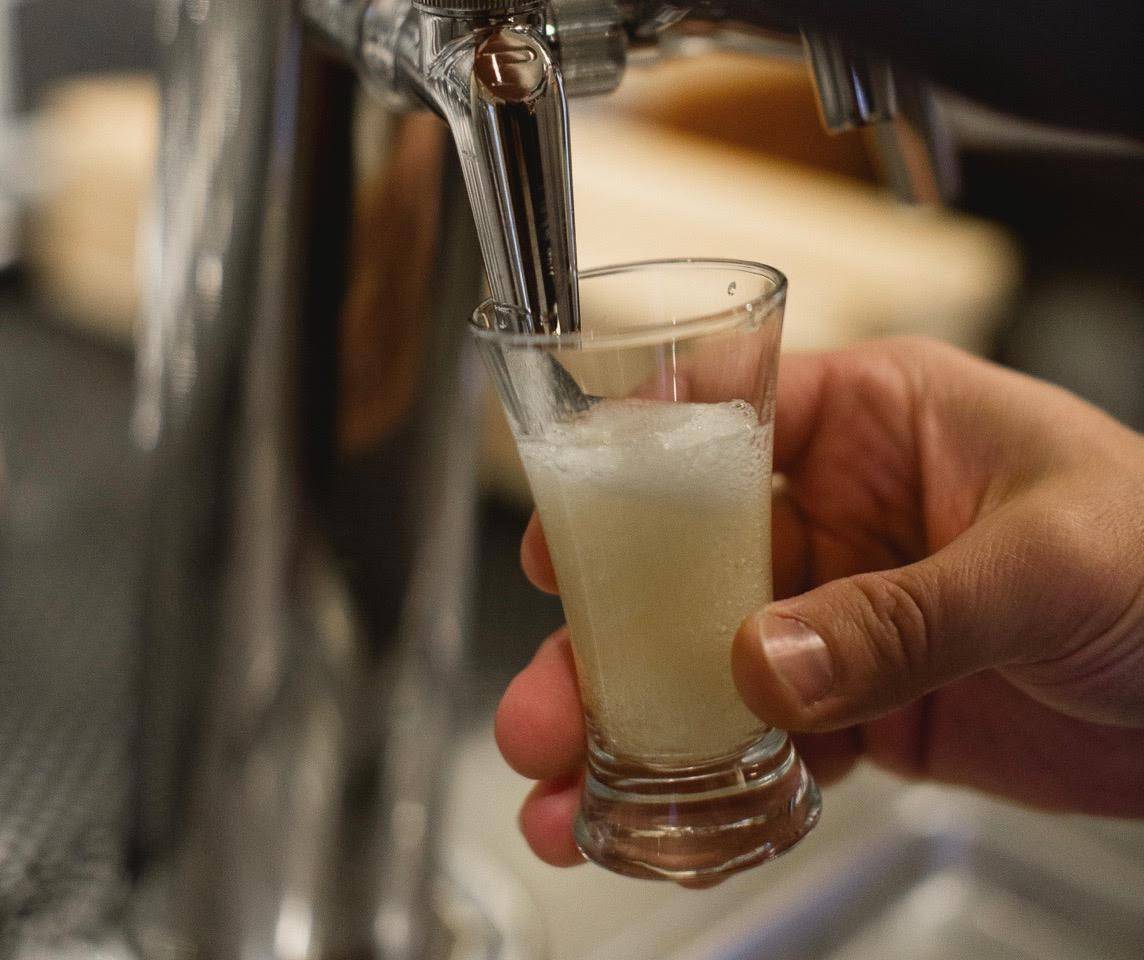 Wassail of New York City is known for its extensive cider list, and this month they are pulling out all the stops with four cider-themed events you need to attend!
Spend the evening sipping Hudson Valley cidery offerings at your choice of three different tasting sessions on June 1: 6–7 p.m., 7:30–8:30 p.m. and 9–10 p.m. The cideries being featured will each offer two different ciders for your sampling pleasure. Cideries of the evening include the following New York beverage vendors:
Tickets for this Hudson Valley cider tasting session are $20 in advance and $25 at the door, if tickets still remain.
At the Bar—Snowdrift Cider (June 6)
On June 6, Snowdrift Cider will be in the spotlight during this special cider event from 6:30–9:30 p.m. Tim from Snowdrift Cider will be at Wassail with bottles of his 2015 varietals, including barrel-aged Cornice, Washington pear-laden Perry and red apple Red Crab. No tickets are needed for this pay-as-you-go event. Simply show up and start sipping!
Home Cider Maker Monthly Meet-Up (June 14)
Are you a home cider maker who is looking to meet up with some of your cider-making peers in the New York City area? Then, don't miss the Home Cider Maker Monthly Meet-Up on June 14 from 7:30–9:30 p.m. Held every second Tuesday of the month at Wassail, this is the perfect opportunity to mingle with other cider makers and discuss tricks of the trade! The cost is $5 to attend and participants need to bring a bottle of their home cider to share. Space is limited, so be sure to sign up today in order to attend.
Cider Maker Dinner Series—Art + Science (OR) (June 22)
Roshambo ArtFarm's Art + Science Cider will be center stage at the Cider Maker Dinner Series on June 22. The three-course cider-paired dinner will feature 2015 and 2014 varietals of Art + Science cider along with Wassail's culinary offerings. The cost to attend is $55 per person, excluding tax and gratuity. Reservations for this not-to-be-missed culinary and cider pairing event can be made online.
Find Wassail at 162 Orchard St. in New York City; phone: (646) 918-6835.