Following along on Instagram as your favorite cider startup breaks ground on a brick-and-mortar might make the process seem pretty romantic. But the truth is, just like with any business, there are tons of logistics and factors that new cider makers need to consider before striking out on their own.
We spoke with a few who have weathered the startup journey and lived to tell the tale. Here are their top five things for new cider makers to consider:
1. Get Your Money Right
Before anything else — your ingredients, your facility, or your product — can be sustainable, your budget and financial projections should be, too.
That's why it's important to start with realistic expectations about your startup and operational costs before you dive into commercial cider making.
"Talk to somebody in the industry when you construct your budget," says Ben Wenk, owner of Ploughman Cider and a seventh-generation farmer at Three Springs Fruit Farm in Pennsylvania. "Perhaps if you have commercial beverage experience, your budget might reflect real life. If you're somebody with an agriculture background and a passion for apples, you'll likely find that your project is about 100% over budget by the time you actually make your first product."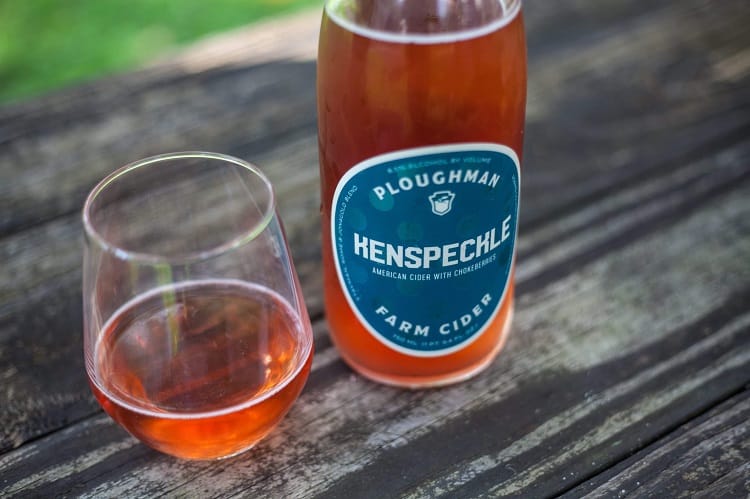 So, you should over-budget — and bootstrap cost-effective solutions — wherever you can to help make up for inevitable delays and other costs that come up on the road to opening your own cider operation.
Source Quality Ingredients
As with any craft food or beverage, sourcing the best ingredients is key — especially when your product has a short ingredient list, as most ciders do.
"You can make good cider from ordinary apples. You can make bad cider from ordinary apples. But you'll never make great cider from ordinary apples," says Wenk. "It requires great apples — and great apples only — to make great cider."
That should mean working directly with farms and orchards in your region to source sustainably raised fruit, harvested and processed at its peak.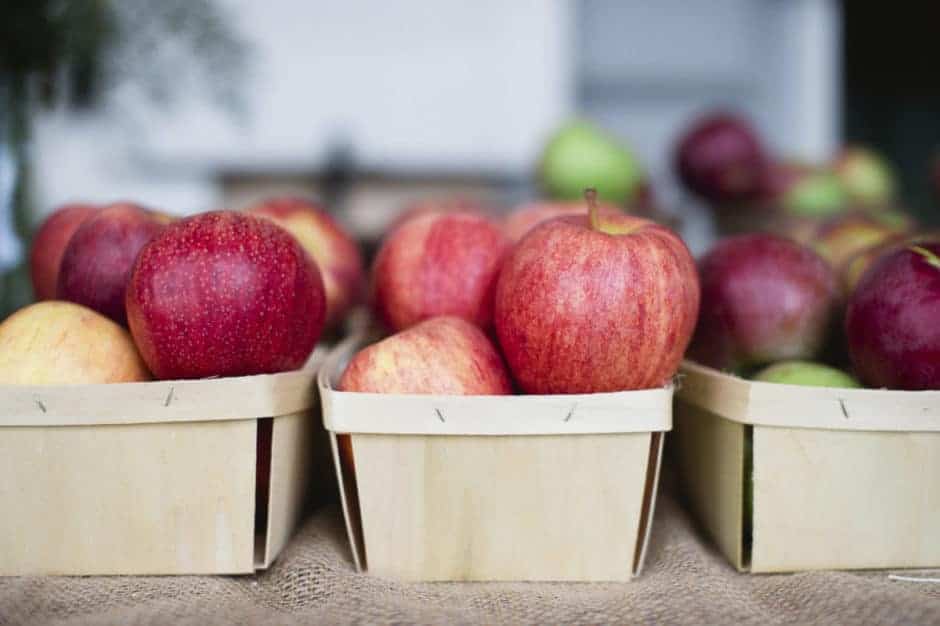 Brad Koehler, who makes award-winning, small-batch ciders at Windfall Orchards in Cornwall, Vermont, agrees. He raises more than 80 apple varieties on just a few acres, so his fruit supply is limited — but being picky about his apples is part of his success.
"Under-ripe fruit will contribute too much acid," Koehler says. "Older, damaged fruit will affect flavor. My rule: If I wouldn't eat it, I don't use it."
Koehler recommends incorporating heirloom apple varieties into recipes that are heavy on dessert apples. This can lend character and complexity to the finished product and help your ciders stand out in the market. "Try to blend in at least some traditional cider varieties or even foraged wild fruits that have bitter, sharp taste qualities to them," he suggests.
Wenk also points out that the growing popularity of cider could lead to an overall decline in quality, if cider makers aren't vigilant about creating the best product.
"Our industry has some great opportunities to make great experiences for customers, but as the volume of cider produced increases, so too must the quality to keep growing the category," he notes. "That quality is going to start in an orchard."
Invest in the Best Equipment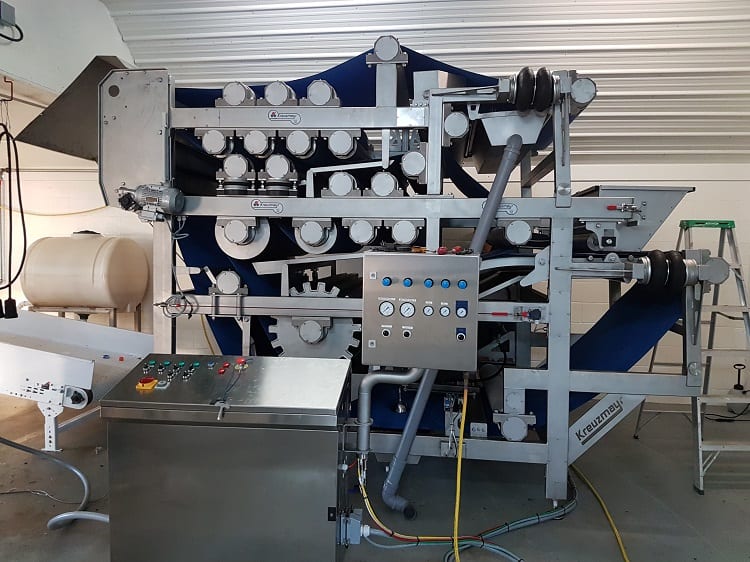 Some cider makers start small and stay small. Some grow steadily, expanding slowly as demand and budgets allow. Others start out with large-scale goals.
Josh Herbert, who makes sweet cider at Louisburg Cider Mill in Louisburg, Kansas, found himself with a good problem: With an increase in demand, the mill needed to boost both output and yield.
"Juicing.Systems helped us reconfigure to be able to accomplish both goals," Herbert says.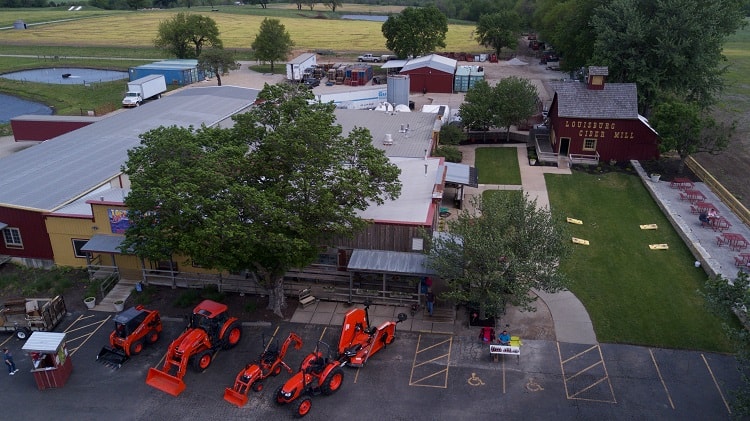 Whatever the size of your operation, though, it's important to invest in the best equipment you can afford, from a source that you trust — equipment that will allow you to get to the scale of production you want.
"Working with Remo at Juicing.Systems was a very good experience," says Jacob Lagoner, a fifth-generation fruit farmer who runs Embark Craft Ciderworks in Williamson, New York. He uses a Kreuzmayr press at his craft cidery. "He came out for a couple days and actually showed us how to run the new press and teach us tweaks that can be made."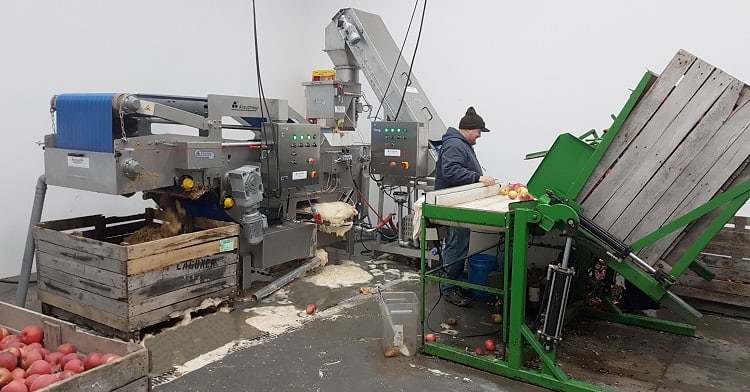 Maybe you're starting out with a cumbersome rack-and-cloth setup, getting through production through elbow grease, sweat equity and a love of your craft. But when you're ready to scale up — or if you want to start big and get bigger — look for equipment, like a Kreuzmayr belt press, that automates key steps of the pressing process, while maintaining great quality and saving you money.
Make a Plan — and Be Prepared for That Plan to Change
Sure, you've laid out a timeline for every step of the process, from scouting facility sites and comparison-shopping filling lines, to picking out the perfect glassware for your tasting room.
That planning process is important, but it's best to be prepared to go with the flow and anticipate that you might have to wait longer than you anticipated to release into the world that cider you've slaved over.
"Change your expectations regarding opening or making your first product," Wenk advises. "As you navigate the murky waters of regulations, licensing, labeling, etcetera, you're likely to find yourself releasing your first product about a year later than you expected."
On the plus side, you can use that extra time to …
Learn Your Market, Refine Your Sales Strategy and Perfect Your Packaging
Find your place in the market and develop branding that really communicates the story behind your products. Reveal what makes your products special — and communicate what will make potential customers want to taste what's inside that bottle or can — as well as how you'll reach those target customers.
Koehler advises new cider makers to ask themselves these questions: "What is your niche? What types of ciders are your competition making? What will distinguish your cider from the others that are available?"
Once you've identified your place in the market, it's time to make a plan for how you'll move all that delicious, unique cider once it's made.
"Have a sales strategy in place before you open," cautions Lagoner.
While delays can be frustrating, they can present a startup cider maker with the chance to get other details just right.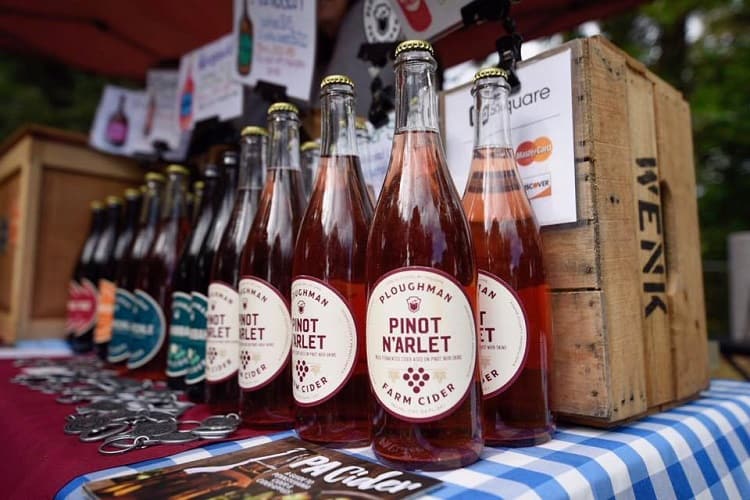 "Use that extra year to nail down your packaging and your branding," Wenk says. "Make sure your branding is a reflection of your company and the products you're making, and budget lots of time to nail this step. As [Cider & Perry Academy instructor] Peter Mitchell told me years ago, 'The package is the product.'"
Have you started your own cidery? What are some key lessons you would share with those just starting out? Let us know in the comments!
In North America, Juicing.Systems is your source for Kreuzmayr equipment. Check out its website, or give the team a call at (250) 558-5488.
Kenspeckle photo: Ploughman Cider
Apples photo: Alexandra Whitney
Aerial photo: Louisburg Cider Mill
Ploughman bottles: Cider Culture