On the brink of spring, we convened in the hills of Adams County, PA. Barreling through one of the last snow storms of the winter season, we craved an old-fashioned warm-up by paying a visit to Hauser Estate Winery HQ.
Hauser Estate, a relatively young winery, made its public debut in 2008. Arriving as a mighty, underground facility positioned atop the peak of 170 acres of wine-growing valleys, Hauser celebrates eco-friendly practices (it's partially solar-powered!) on the outskirts of historic Gettysburg. Its tasting room, located at ground-level of the winery's HQ, is wrapped in 360-degree glass, offering visitors picturesque views of Pennsylvania's countryside.
What makes the winery even more unique and worthy of your visit is that it's home to not only wine production, but hard cider too! Hauser Estate is also the native turf of Jack's Hard Cider.
The Town Dish team parlays the full imbible education for Hauser wine and Jack's cider below. Drink up!
History in the Making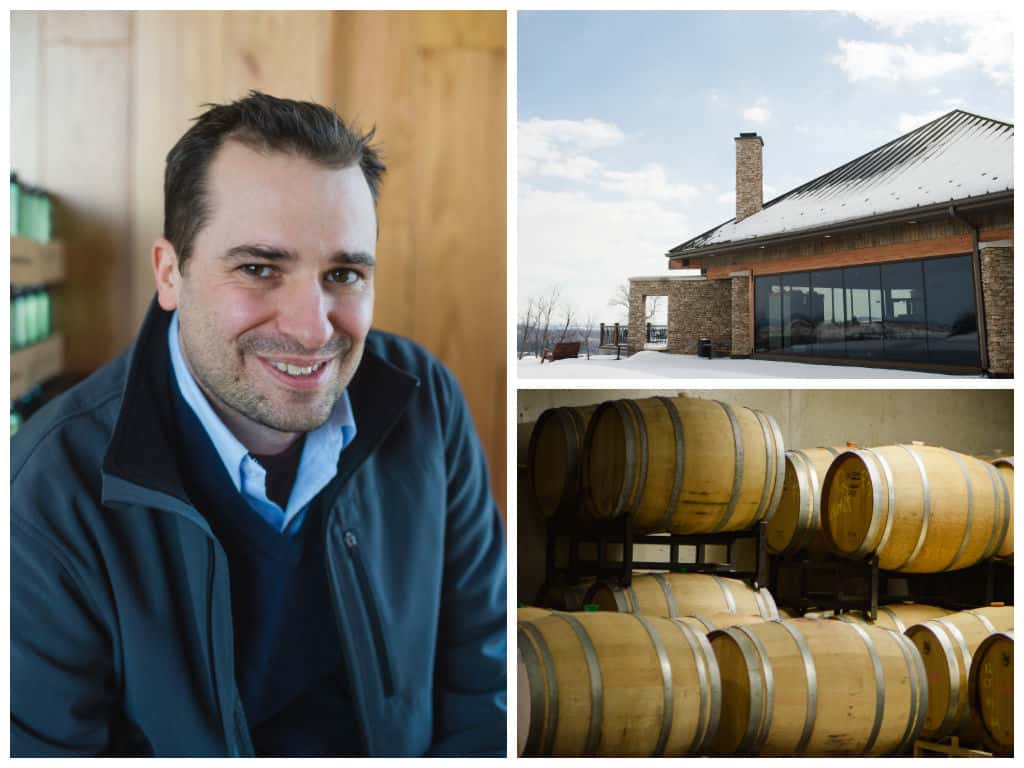 In the early 2000s, Jonathan Patrono, president of Hauser Estate Winery, pitched to his family the idea of growing vineyards where their apple orchards no longer thrived. The family-owned land, dating back to his grandparents, John A. and Helen Hauser, had always been home to apple orchards—and some of it still is today. Patrono's mother and aunts embraced John's entrepreneurial spirit and winemaking aspirations, with their first grape vines rooted in 2006. As of 2014, Hauser continues to celebrate vineyard success, with prosperous vines of Chambourcin, Vidal, Pinot Noir, Chardonnay, and more growing.
Meet the Winemaker: Stephen Rigby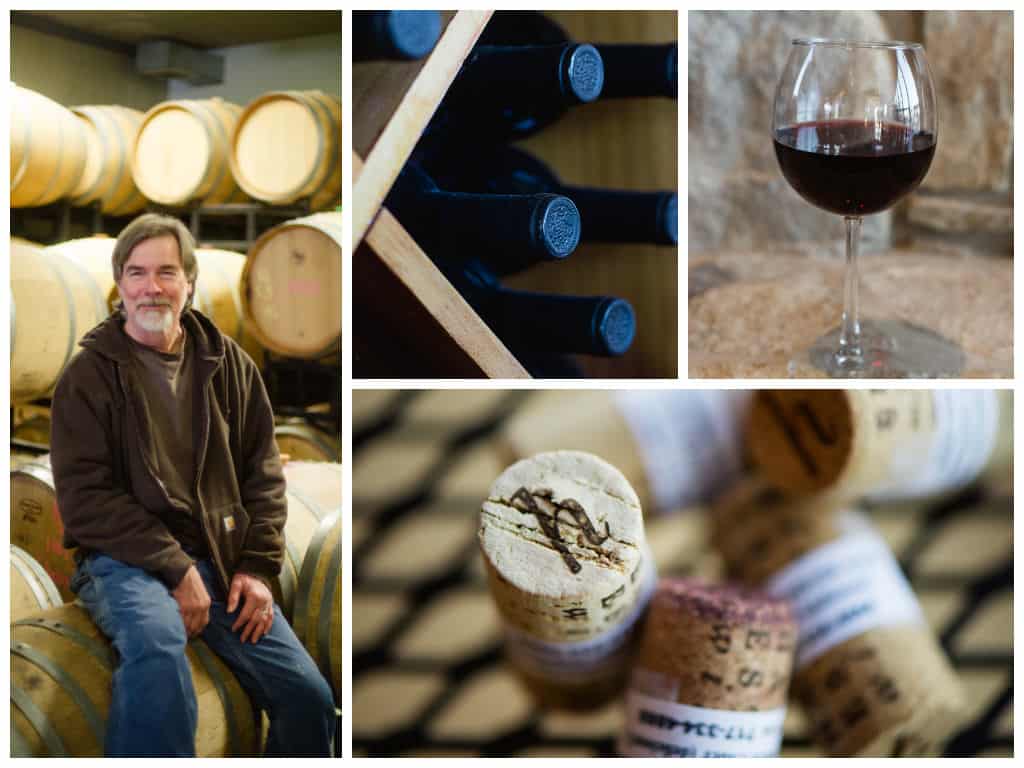 Just as Hauser was making its public debut, they welcomed an esteemed winemaker to their team: Stephen Rigby, previously of North Carolina's Raffaldini Vineyards. Rigby, who has been in the wine business since 1979, suggests that 2013's harvest was the best year in winemaking he's ever experienced, making us eager for his soon-to-come releases.
Mild-mannered and well-educated, the winemaker attests that Hauser's vineyard is "the finest vineyard" he's worked with, attributing the climate to its acclaim. "Hauser has been the most exciting adventure for me as a winemaker thus far," he revealed.
Lucky for us, Rigby led us through a private tasting, where his quips made for an enjoyable afternoon as we sniffed and sipped; educating our palates with the beauty that is bred in Hauser's soil.
Wine Library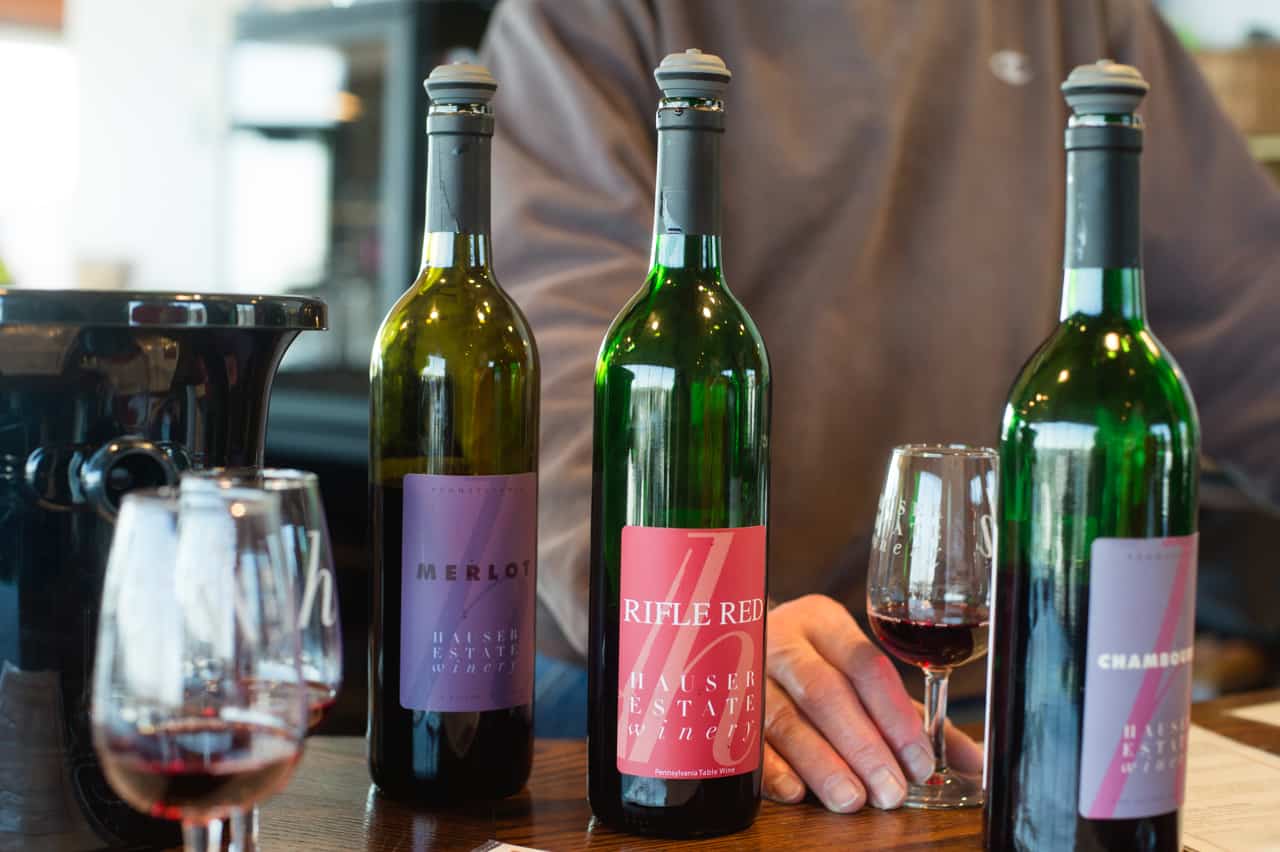 The 2012 Chambourcin was our first peek into the hilltop winery, a bold, medium-bodied red that was incredibly versatile. Swimming with a complex array of dark fruits, and finishing with a snappy, peppery bite, we were instantly attracted to the ripeness of the wine's fruit and the kind retention of the acidity.
The Rifle Red, another deep, dark red, was a Bordeaux blend of Hauser's 2011 vintages of Cabernet Sauvignon, Cabernet Franc and Merlot. Delicate and elegant, we envisioned ourselves sitting for hours with this bottle.
For our venture into the white and blush categories, we were attracted to the classic 2011 Chardonnay, a bright, citrusy release that was primarily steel fermented. Zesty on the front of the tongue, but buttery on the finish, this white was enticing, yet subtle—just what keeps us coming back for more.
Explore Rigby's full wine inventory here.
Along Came Jack's Hard Cider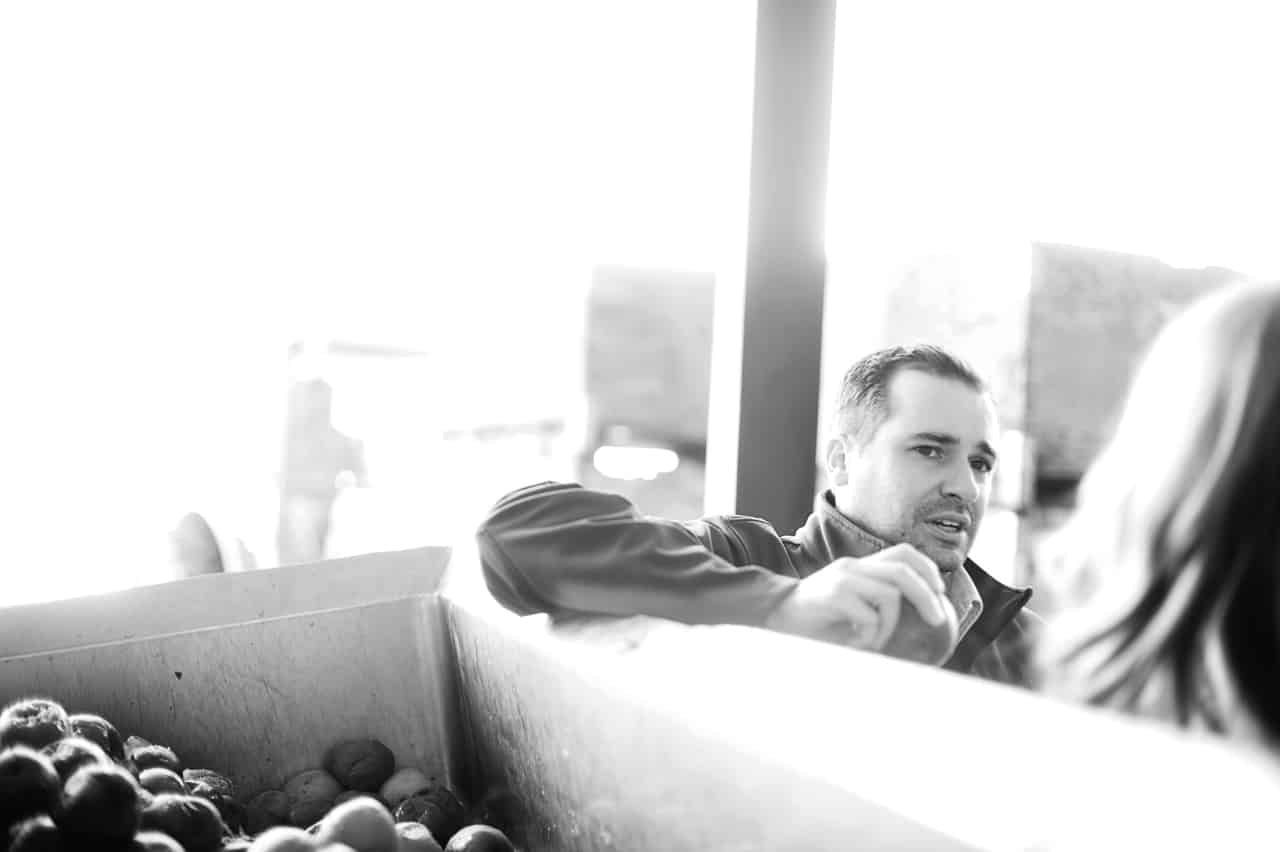 During our visit, Patrono went on to explain that Hauser is positioned well to make its own cider, with his family's apple orchard-growing history providing easy access to the product.
"We started our winery with cider," revealed Patrono, "but, we got into cider making and our own cider brand [Jack's Hard Cider] to save our apple farm; to use our apples. We don't sell grapes, we just use them here. But, we do sell apples, and have 150 acres in products—makes sense to produce our own cider."
Why cans? "Cans are really coming back," continued John. "The carbon footprint is much better and they protect our product from air and light. I even think cider drinks better out of a can. It just makes the most sense to can our cider."
Cider Process
At Hauser Estate Winery, the cidermaking process unfolds. After pressing a blend of apples on-site, the cider is held in a 5,200-gallon tank for a week to stabilize the juice, and then allows it to ferment. After two-weeks of fermentation, fresh apple juice is added to each batch for flavoring and sweetness, as well as to keep the alcohol percentage at a cool 5.5% ABV (the industry-allowed maximum).
Better yet, they're growing, pressing, fermenting, filtering and packaging all of their own cider, and to us, that's pretty impressive.
Meet the Cidermaker: Jeff Musselman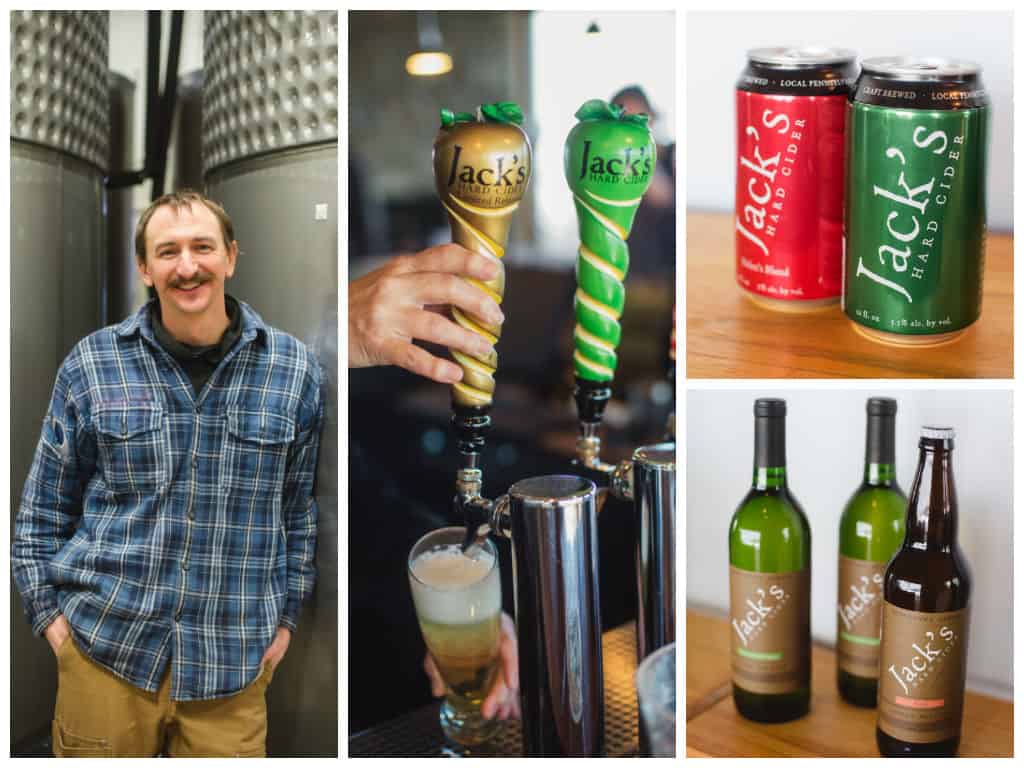 In October 2013, Hauser hired the "Lord of the Apples," Jeff Musselman, to take the cidermaking operation to the next level. Previously of Weyerbacher Brewing Co. and Troegs Brewing Co., Jeff had been in the brewing business for over ten years. Interested in supporting PA agriculture and being closer to the product, closer to local, Jeff decided to take the jump to crafting hard cider.
"Coming from the beer industry, I'm used to coming up with new products," said Jeff. "We're really looking to develop seasonal ciders at Jack's—the sky's the limit. Being so close to our winemaking operation and fruit farms, we have access to wine tanks, barrel aging, different apple varieties—there's lots of room for growth and even special releases."
"Apple cider was once America's beverage, 200 years ago," continued Jeff. "And only now, cider making is really starting to contemporize. It's becoming the fastest-growing alcohol industry."
Cider Repertoire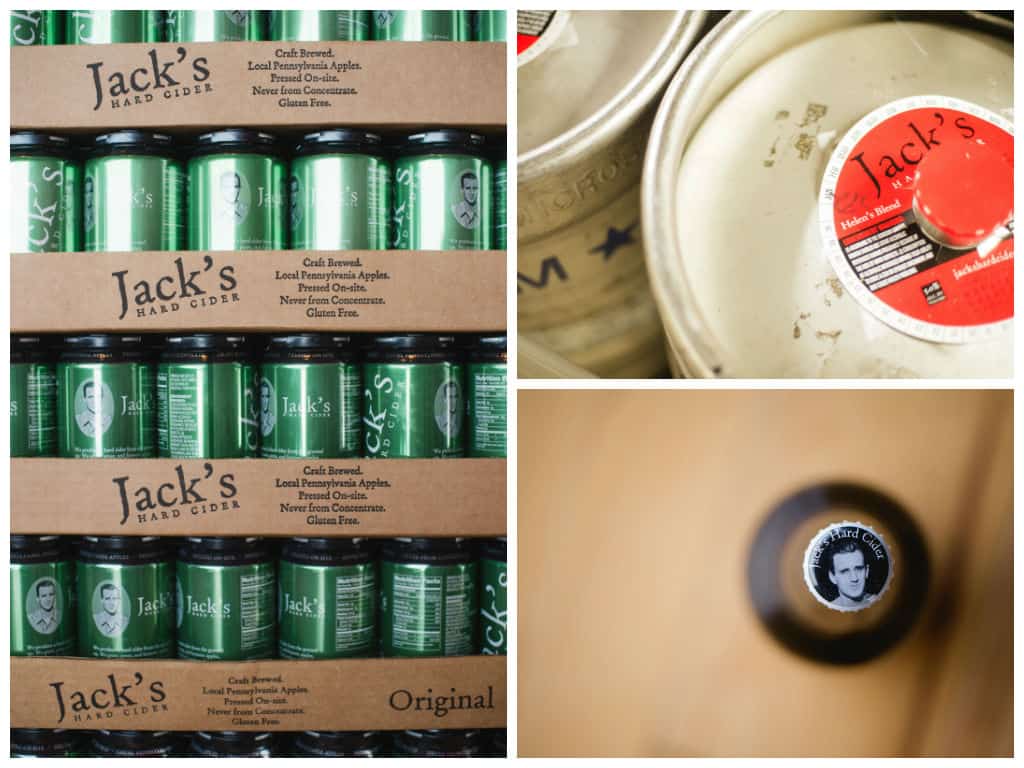 Jack's Hard Cider slings two canned flagships: the crisp and dry, green-canned Jack's Hard Cider, and the fruit-forward, red-canned Helen's blend. Consider the original a Euro-styled variety, while Helen's arrives on the sweeter side with higher sugar content. The Home Grown Series features the cidery's limited-edition 22-oz. bottles, including the punchy peach variety (50% local peaches, 50% local apples) that lingers with the fuzzy, sweet fruit on the finish. The Granny Smith bottled reserve is only available at Hauser's tasting room, and packs slim carbonation and a heck of an aromatic nose.
If You Go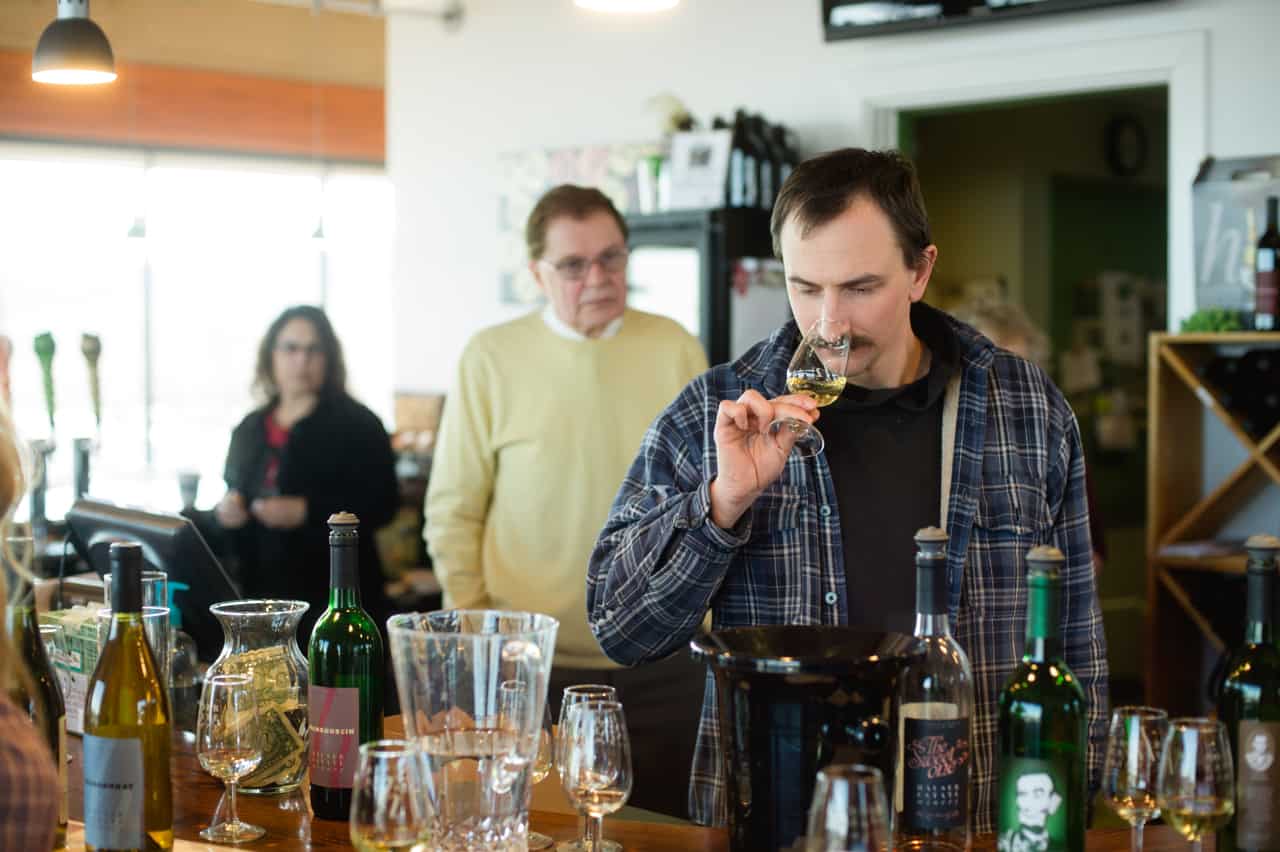 Hauser Estate Winery and tasting room is located at 410 Cashtown Road in Biglerville, Pa (just 20 minutes from historic Gettysburg). Wine tastings are available Mon.–Sat., 11 a.m.–4 p.m.; Sun., noon–4 p.m. For groups of 8 or more, please call to schedule a tasting appointment. Live music and events occur on a weekly basis at Hauser, click here for more info.