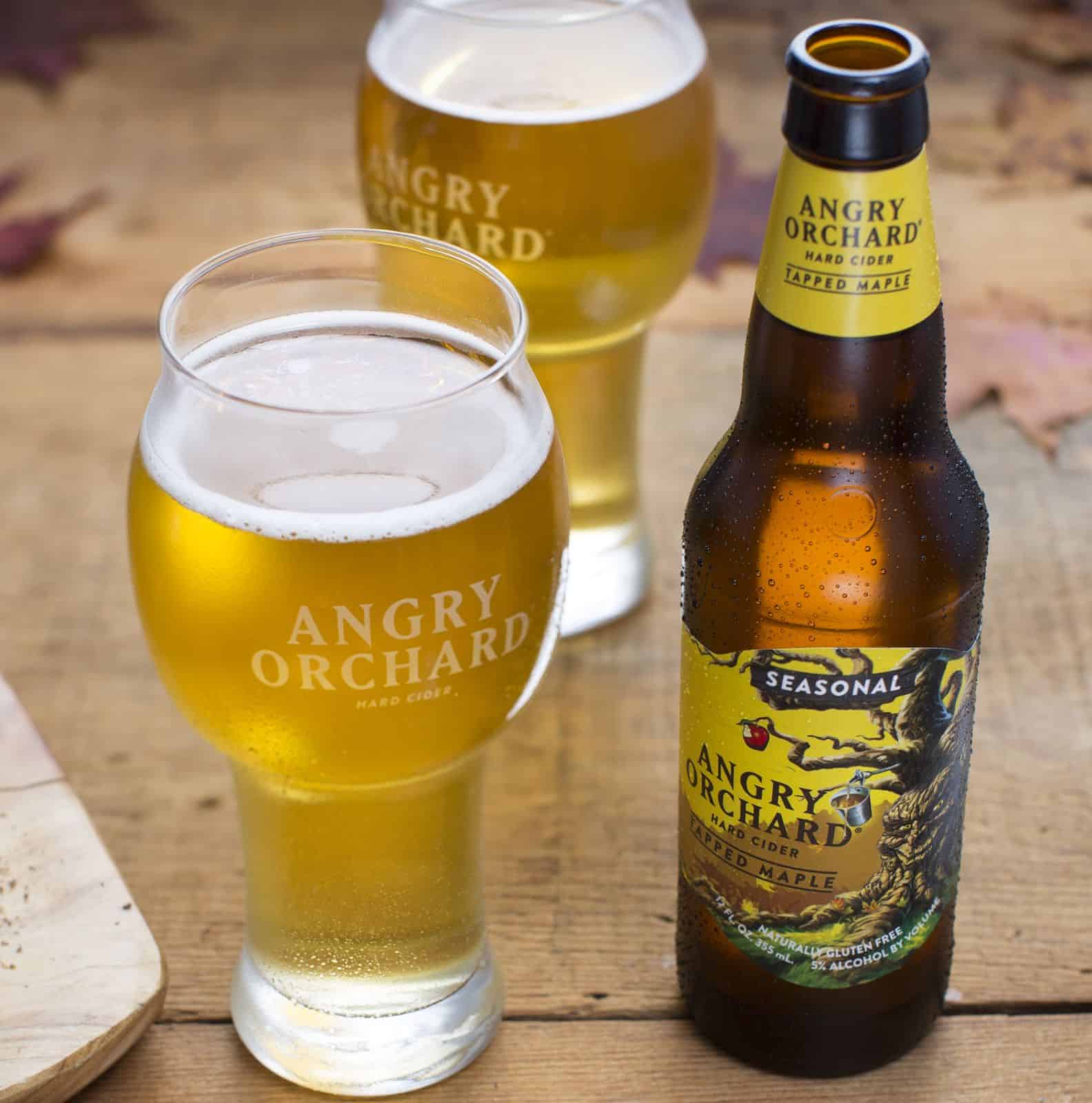 A new seasonal cider with a touch of maple has hit the shelves for a limited time: Angry Orchard Tapped Maple.
Tapped Maple hard cider is a blend of American apples with just a hint of maple syrup from Vermont maple trees, creating a hard cider with a touch of sweetness and bold apple taste. The 5% ABV cider is made from apples high in acidity; the dry cider base is then backsweetened, a common cidermaking technique that occurs after fermentation, with maple syrup to achieve balance between contrasting flavors. The apples used in this cider are varieties from the Pacific Northwest region, including Braeburn, Fuji, Granny Smith, Gala and Pink Lady.
"Like apples, not all maple syrup is created equal. The flavors can vary significantly from season to season and depending on production techniques," said Ryan Burk, head cidermaker at Angry Orchard. "My team and I visited maple farmers from across the Northeast to dive deeper into the qualities that make maple syrup unique, then took those findings back to our Cider House to incorporate this natural sweetener into a dry cider we'd been working on. Ultimately, we found a nice combination with Tapped Maple."
Tapped Maple is available nationwide through April 2017 in six-packs and in the Winter Orchard Sampler variety pack.