Apples grow in all 5o states of the US, but as you've surely learned by now, where and how they grow have a profound effect. Similar to wine grapes, cider apples have terroir, the echo of the soil, climate and growing conditions that is present in the fruit. The history and culture of orcharding and farming in specific locations also influence the fruit that is grown there — human terroir, if you will.
We want to look at some different regions throughout the country to learn more about what makes their apple-growing traditions and modern-day practices unique! Let's start in West Virginia. Like many Eastern states, West Virginia has a longstanding history with apples. In fact, two famous apples were first cultivated in this state! In the 1830s, the first cultivar of Grimes golden apple was produced on the farm of Thomas Grimes in Wellsburg, Virginia (now West Virginia). That apple variety is thought to be the parent of modern Golden Delicious apples. And in 1912, the first Golden Delicious apple was developed on the farm of Andrew H. Mullins (and later adopted as the official state fruit in 1995).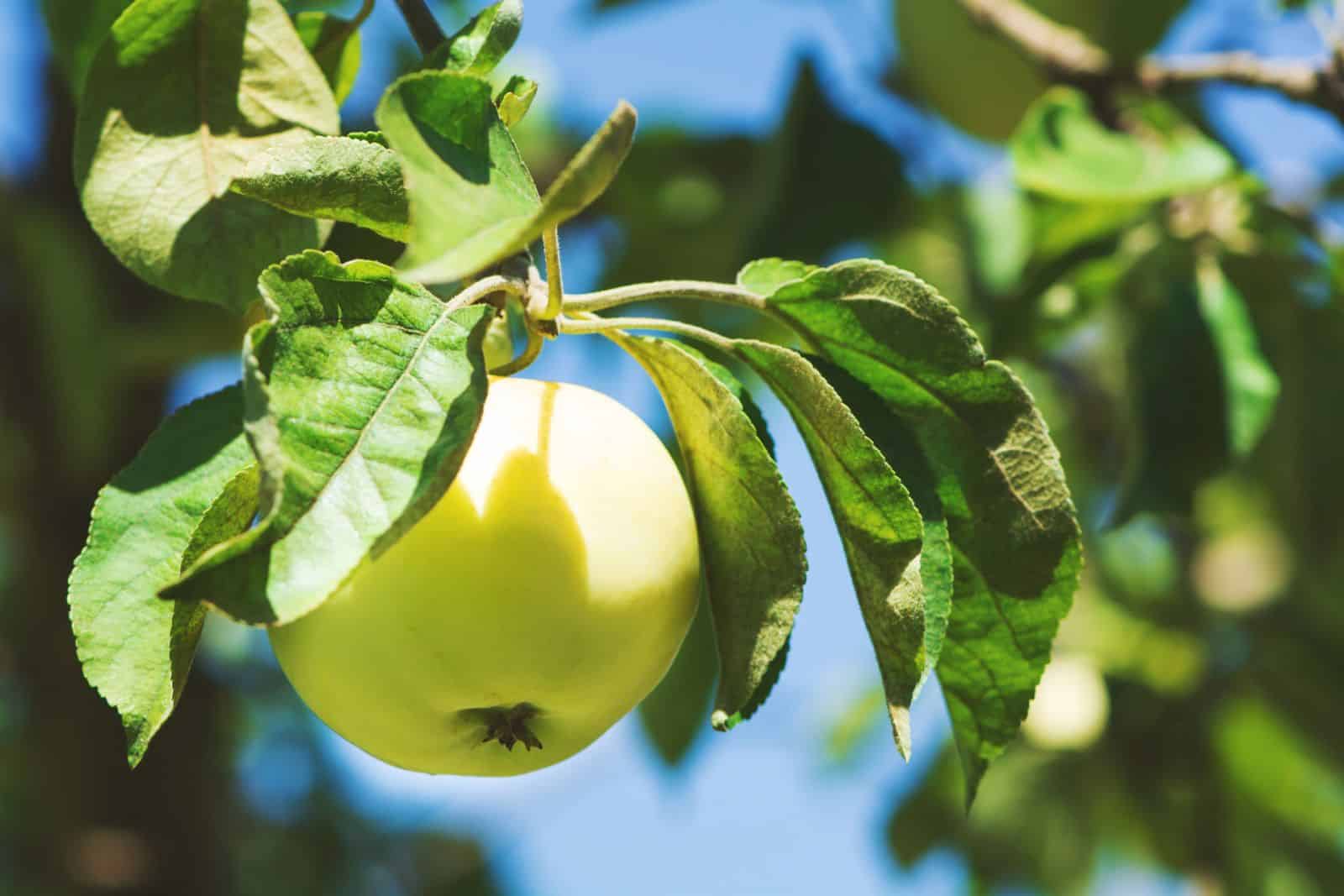 Today, farming is a robust industry in West Virginia; according to the WVA Department of Agriculture, as of 2018, there were 20,400 farms located in West Virginia, totaling 3.6 million acres, and 98% of those are small farms. In that one year, West Virginia farms harvested $18.1 million worth of apples; there are dozens of orchards, mostly in the four most eastern counties, mostly growing culinary apples. The top varieties grown are Red Delicious, York, Golden Delicious, Rome and Stayman.
Brooke Glover of Swilled Dog Cider, is on a mission to spread the word that the geography and terrain in West Virginia are pretty ideal for growing cider apples, too.
"We've got these great ridges and mountains that give [the trees] the moisture they need. The topography and soil, and the climate, rainfall, things like that, contribute to a really great apple-growing region," she says. "We just don't have as good a publicist as every other state!"
West Virginia soil includes high levels of lime, which creates a high pH level, which is great for growing apple trees. Upper Tract, WV, where Swilled Dog is located, is in a valley, surrounded by mountain ranges. It's the driest point east of the Mississippi, which is also beneficial for apple-growing.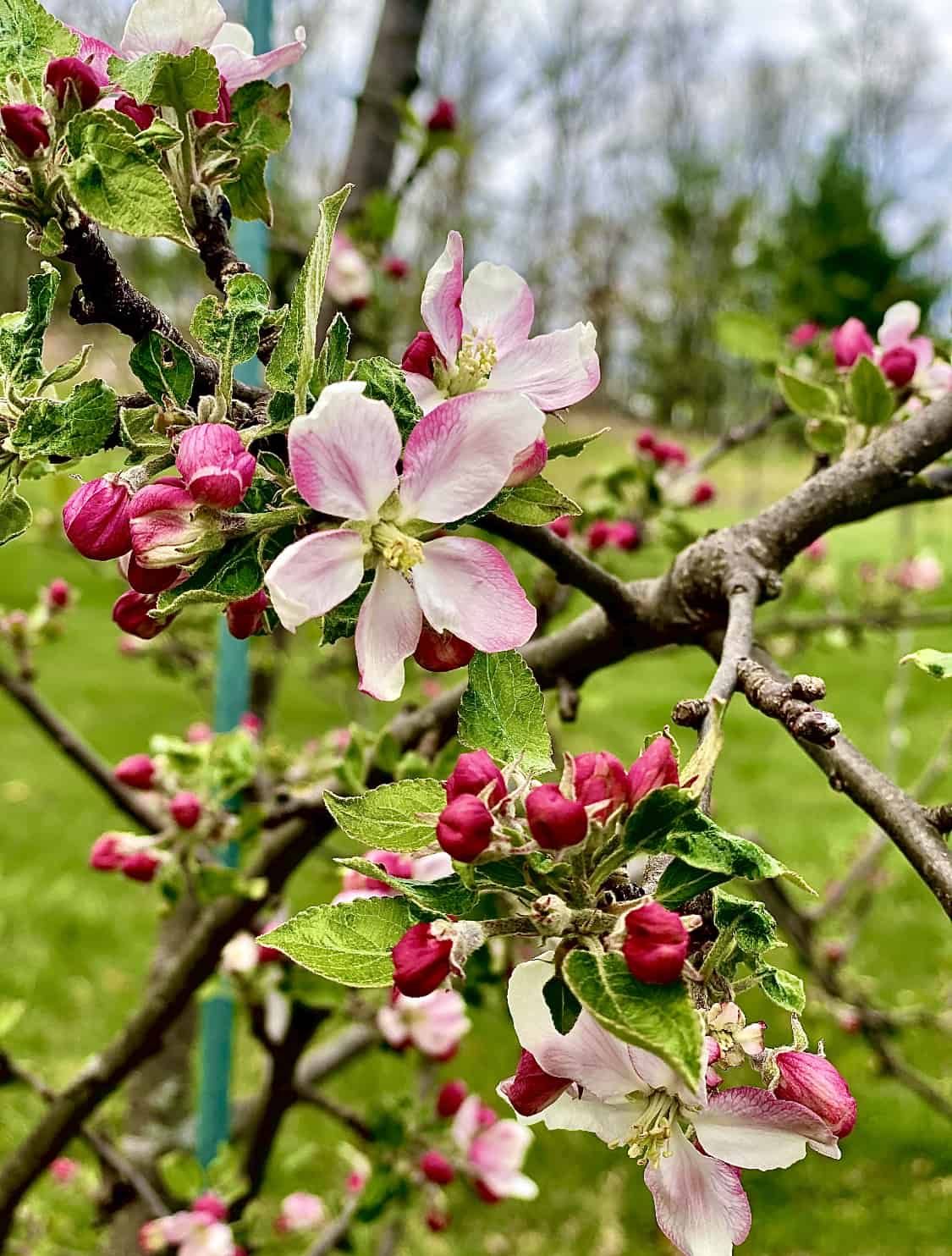 Glover and her team have been working with apple-growing experts from West Virginia University, collecting soil samples at various orchards to try to see if some of the older, mostly forgotten cider apple varietals will grow well. 
"We are known for the Golden Delicious, because WVA is where it originated. But there's also a lot of history here in the crab apples … the Virginia Hewes has the name 'Virginia' in it, but a lot of crab apples do really really well here too!"
Every year, Swilled Dog does an apple drive, collecting apples from around the state, which helps them get to know what is growing where in West Virginia. This drive often turns up old, maybe even original, strains of crab apples that haven't been seen in years.
"The WVU folks were really impressed with what people sent us! It was cool to see these cool apples we thought had been lost," Glover says.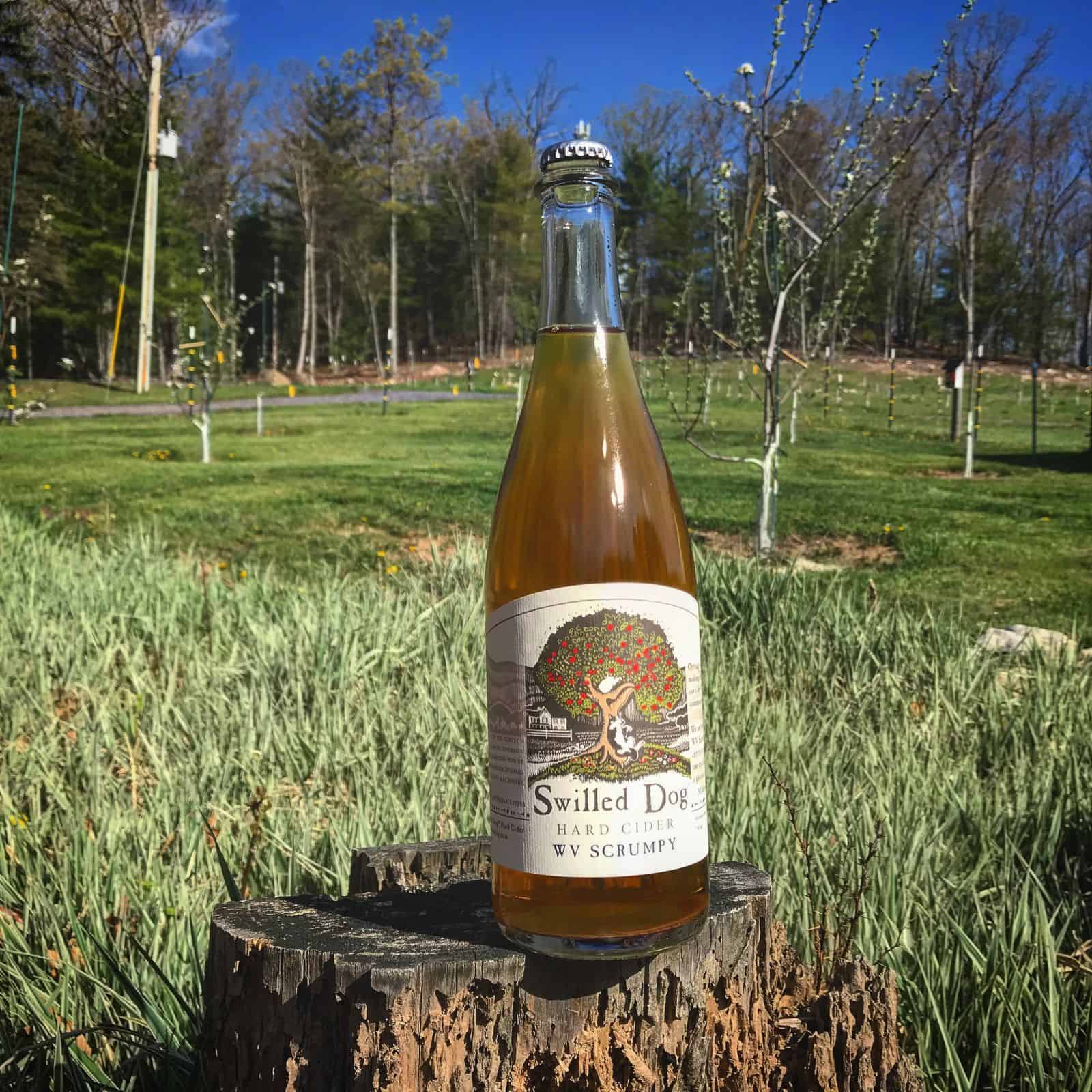 The donated apples are turned into a limited-edition Swilled Dog cider called WVA Scrumpy. Glover and her team donate the labor to make the cider as a celebration of their local apple-growing heritage, and then donate all of the proceeds to charity. This year, Glover explains that for every bottle they sell, an apple tree will be planted in WVA.
"I'm working with the Department of Agriculture and WVA and we are trying to get those apple trees in the ground. I want to let people know that cider apples grow here," she says.
One challenge to increasing cider apple production in the state is a lack of infrastructure. Historically, people growing cider apples didn't export their fruit out of the region. Instead, they picked their apples and made small batches of cider which were consumed locally. This means that currently, there aren't resources like mobile pressing units or people transporting juice in tanker trucks. In her work with WVU and the West Virginia Dept. of Ag., this is something Glover is weaving into the conversations.
"I show them how the cider industry is growing, especially regional ciders, and yet we can't convince enough growers that there's an industry out there, and that yes it's an investment but you can make premium prices for these apples," she notes. "My response is that we need some infrastructure — that's what we need to tell the story of the land."
Golden Delicious photo: BigStock