To many beer enthusiasts, Denver is the beer capital of the world, the ultimate beer destination. I searched the internet for a complete list of breweries in the Denver area and came up with several hundred. Serving as the host city to the Great American Beer Festival, the largest American beer festival and an event known around the world, Denver is certainly known for beer, but I was also able to find many delicious and unique ciders there, too.
Made in The Mile High City
Denver has a handful of cider companies, and they all make interesting ciders and offer unique cider-tasting experiences worth spending some time to explore. If you are in town for a day or two and plan wisely, you could easily visit all of them and spend some quality time getting to know these delicious ciders.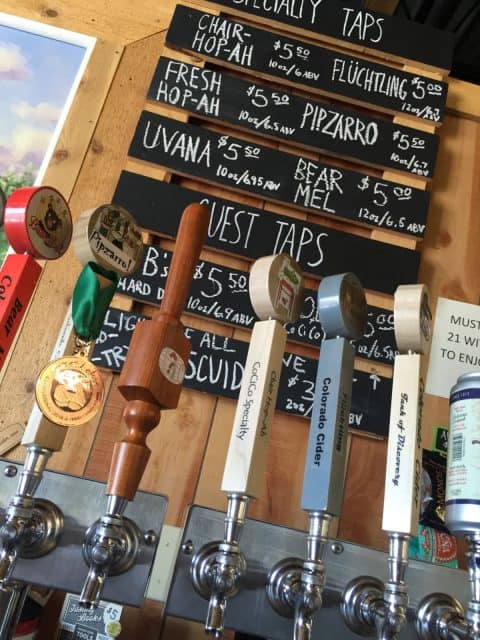 Colorado Cider Company has been making cider in Denver since 2011 and recently has focused on growing its cider orchard on the Western Slope to bring proper cider apples to Colorado. Stop in for a visit at the tasting room for some limited production ciders and some of my longtime favorites, including the flagship Glider Cider and the delicious New England style Ol' Stumpy. The easy drinking canned Radl'ah Session Cider, in the style of German Radlers or English Shandys, recently took a Double Gold Medal at the 2016 Governor's Cup Colorado Wine Competition. 2650 W. 2nd Ave. #10, (303) 759-3560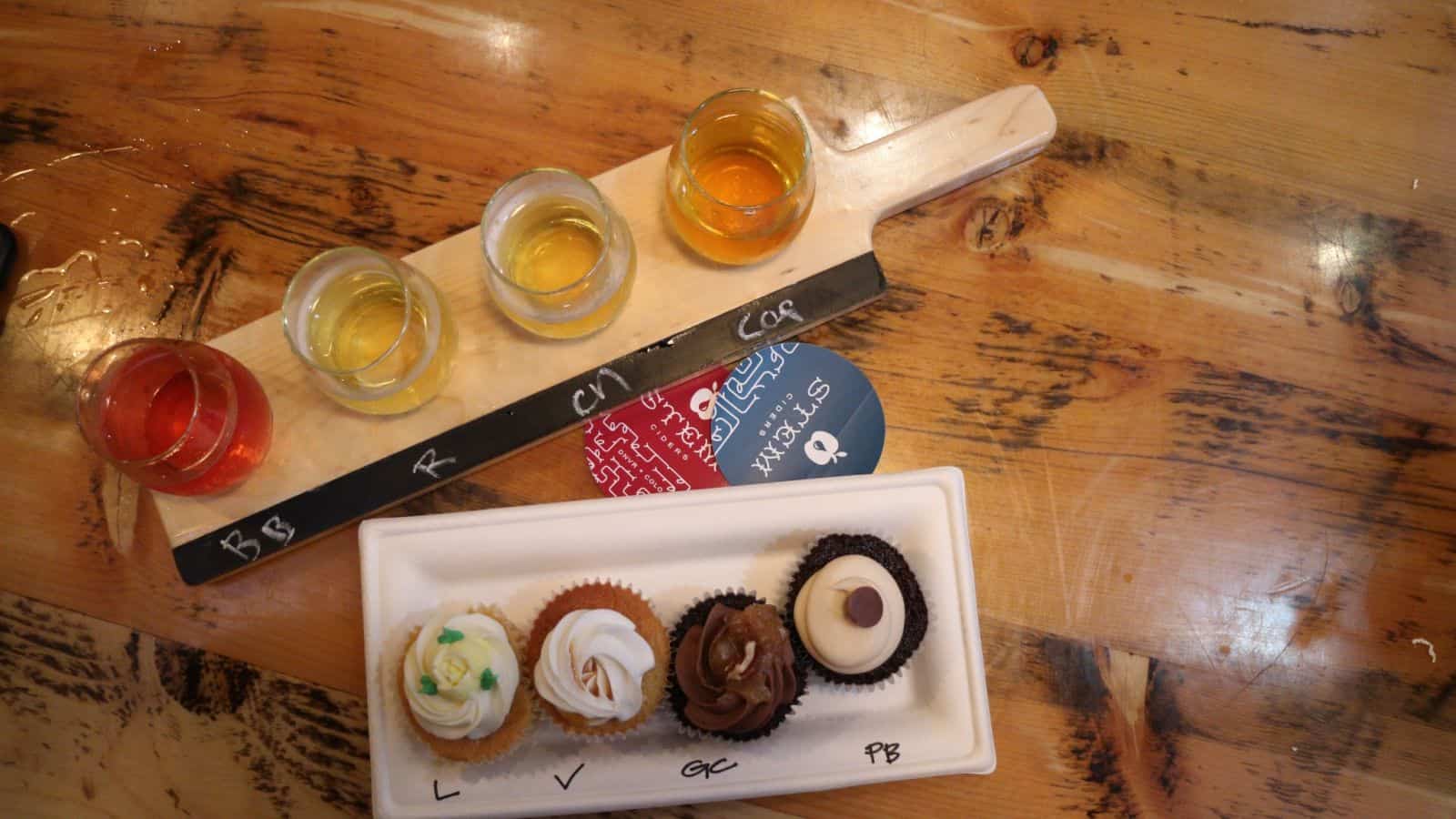 With a deep appreciation for craft and a strong commitment to reviving American cider traditions and bringing them to Denver's popular RiNo District, Stem is an urban cidery founded in 2014 by Eric Foster and Phil Kao. The Stem taproom is open every day, so you have no excuse not to visit even if you have limited time in the city. Mondays are firkin nights and Tuesdays are pairing nights; both are worth the trip. The lineup of ciders is sure to please dedicated dry cider fans. Crabby Neighbor has been my long-time first choice here, with the straightforward Malice being second, but none have disappointed. Definitely pick up some cans and big bottles from the cider fridge. If you are lucky to be there on a Monday, be sure to try that firkin! 2811 Walnut St., #150 (720) 443-3007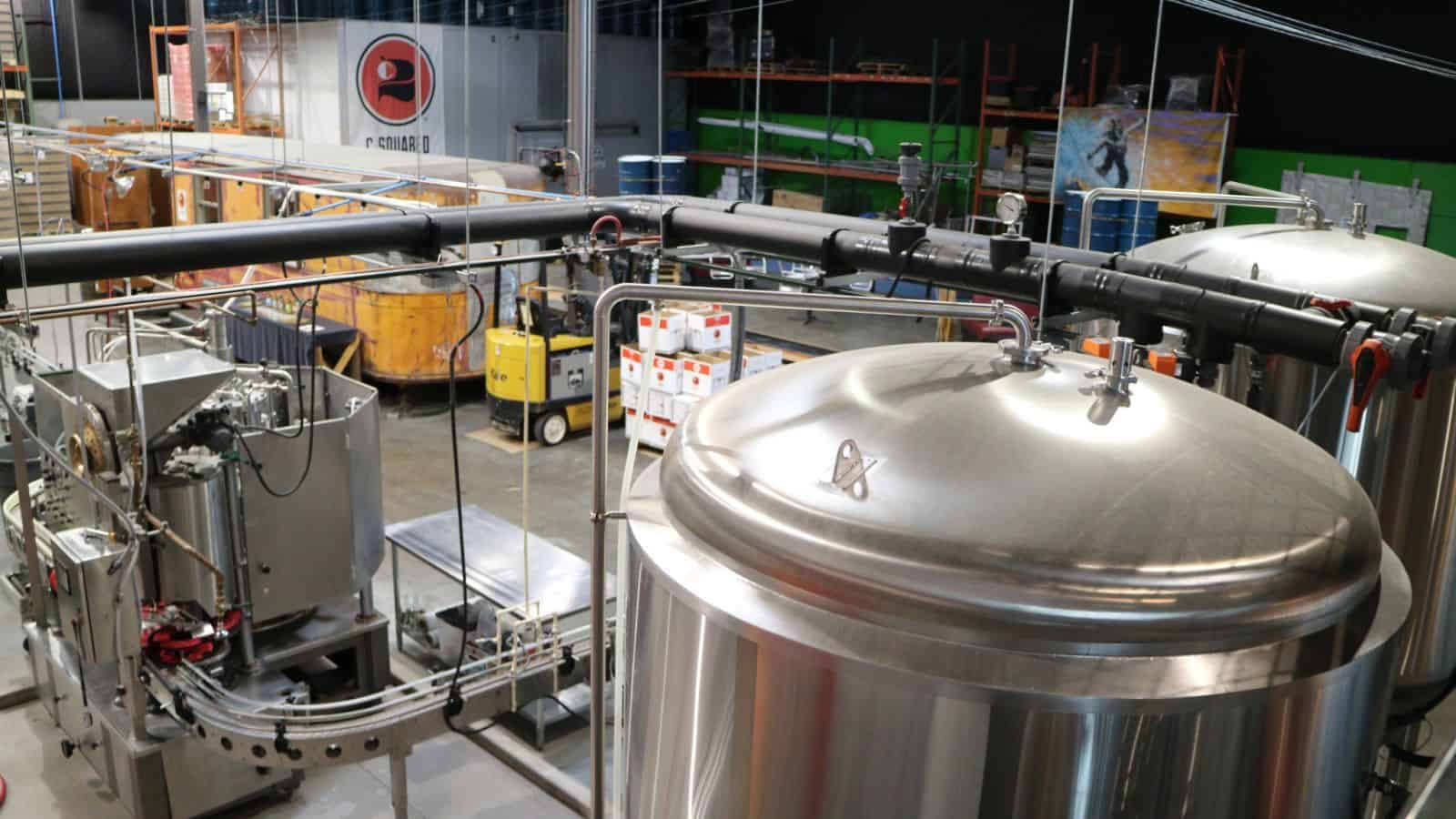 C Squared is not far from Stem, so if you are nearby you should drop in and check out the production area from the mezzanine gastropub Rackhouse, which serves as a tasting room for C Squared as well as the neighboring lager brewer Bierstadt Lagerhouse and also offers a solid menu of pub food. We went with a flight of ciders and a Big Ass Pretzel with an obatzda cheese schmear, helles mustard and hopped rock salt. The ciders here were on the sweeter side of the spectrum. I enjoyed the balance of sweetness and spice in the Ginger Cider, which is part of their attractive bottled Siren Series. 2875 Blake St., (720) 437-1428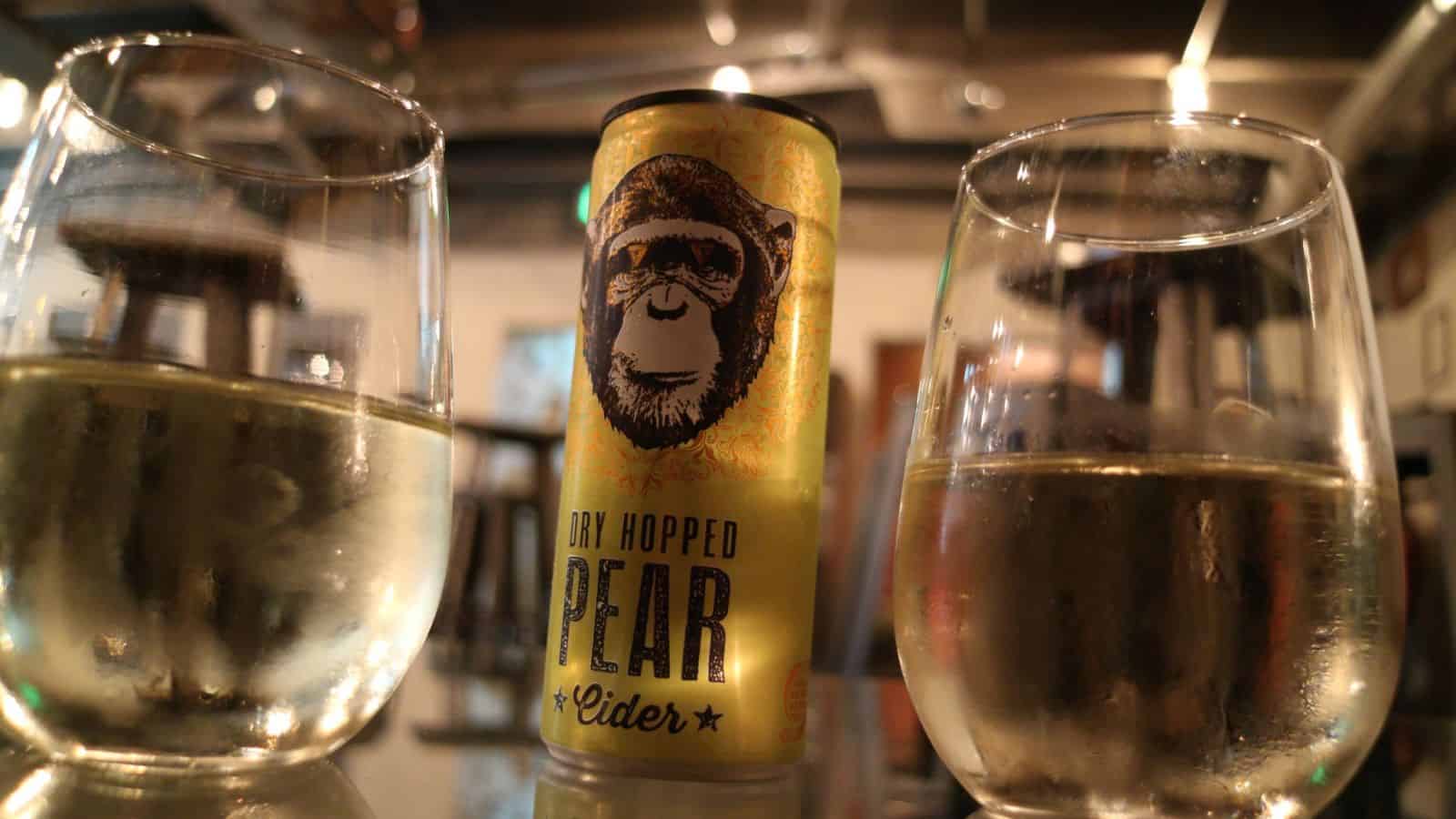 While not a cidery but an urban winery, The Infinite Monkey Theorem produces a delicious Citra and Nelson Sauvin Dry Hopped Pear Cider that is packaged in cool little 250ml cans. While we visited the RiNo winery, they also had a delicious Pineapple and Pear Cider on draft as well as late night hours and many wines that are also worth enjoying. If your cider travels are accompanied by an oenophile, this is a stop that he or she would definitely appreciate. "No vineyard. No pretense. Back alley winemaking at its finest." 3200 Larimer St., (303) 736-8376
Drinking and Dining in Denver
Denver has a rich diversity of bars and restaurants and just about every one that we stopped at offered a few delicious local cider options. Some had many to choose from, and those restaurants are definite favorites when we travel in Colorado.
We have enjoyed dining at Root Down (1600 W. 33rd Ave., 303-993-4200) many times and have never been let down. Globally influenced seasonal food with ingredients grown in on-site gardens pleases carnivores and vegetarians alike. Root Down's sister restaurants are also worth checking out and always have a few great cider selections on hand.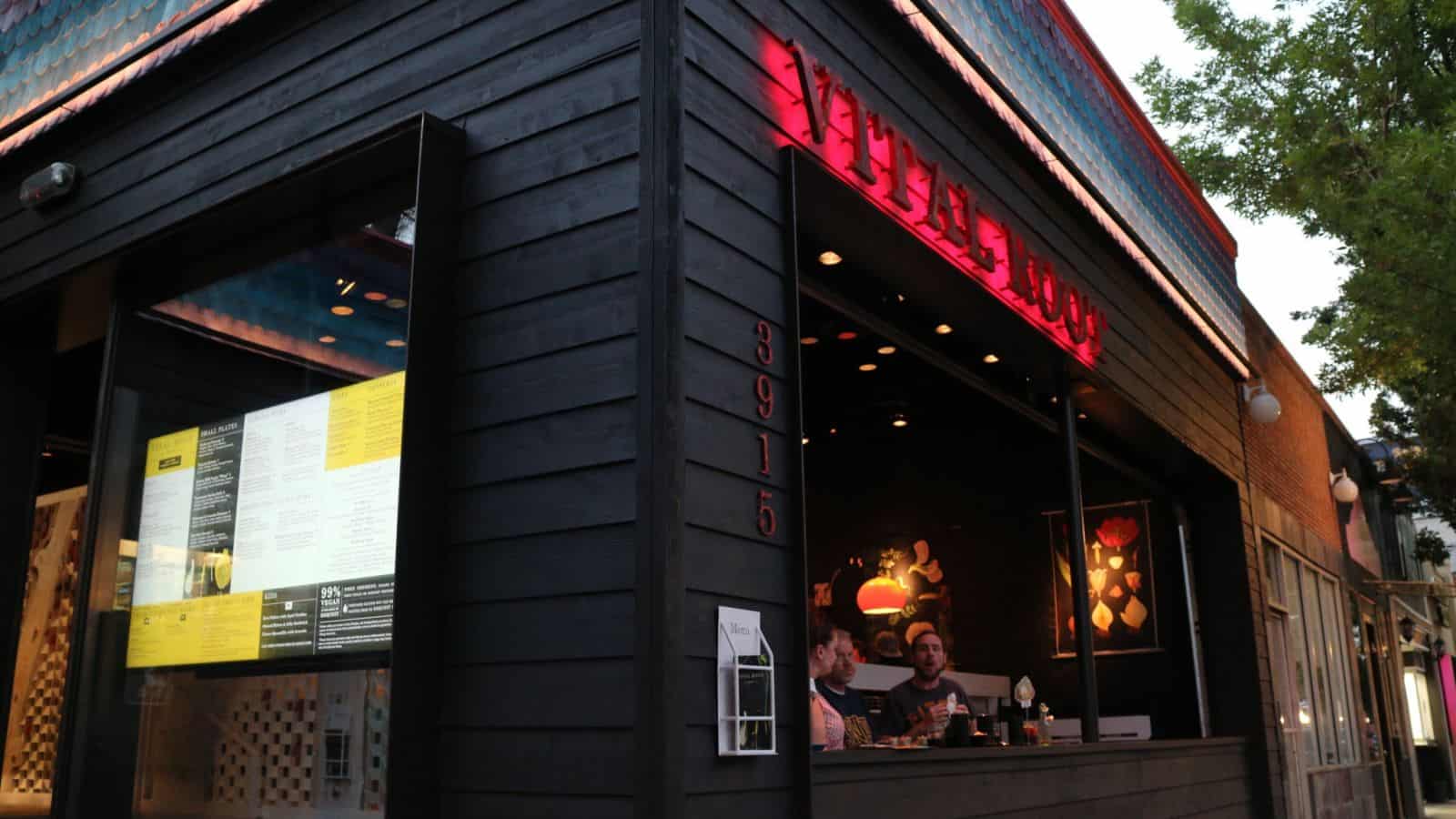 We thoroughly enjoyed the vegan/gluten-free fast food meets slow food concept at Vital Root (3915 Tennyson St., 303-474-4131). The former mortuary parking garage now with a rooftop bar offers great views that are perfect for brunch or dinner.
Linger (2030 W. 30th Ave., 303-993-3120) had a well-rounded menu and local beer and cider options.
Acorn (3350 Brighton Blvd., 720-542-3721) serves up eclectic modern American fare with a few unique cider selections in the industrial-chic digs of a former foundry turned epicurean marketplace. If you stop in here you should also visit one of my favorite American breweries that focuses on sours and is in the same marketplace, Crooked Stave.
Drinking Cider in the Great Outdoors
Getting out there and taking in some new ciders around town is always a great way to experience new ciders. Not too far from Denver, The Colorado Cider Circus is a unique cider and beer tasting event featuring circus entertainment and live music. The festival takes place every August in Frisco, Colorado, at the picturesque Copper Mountain Resort.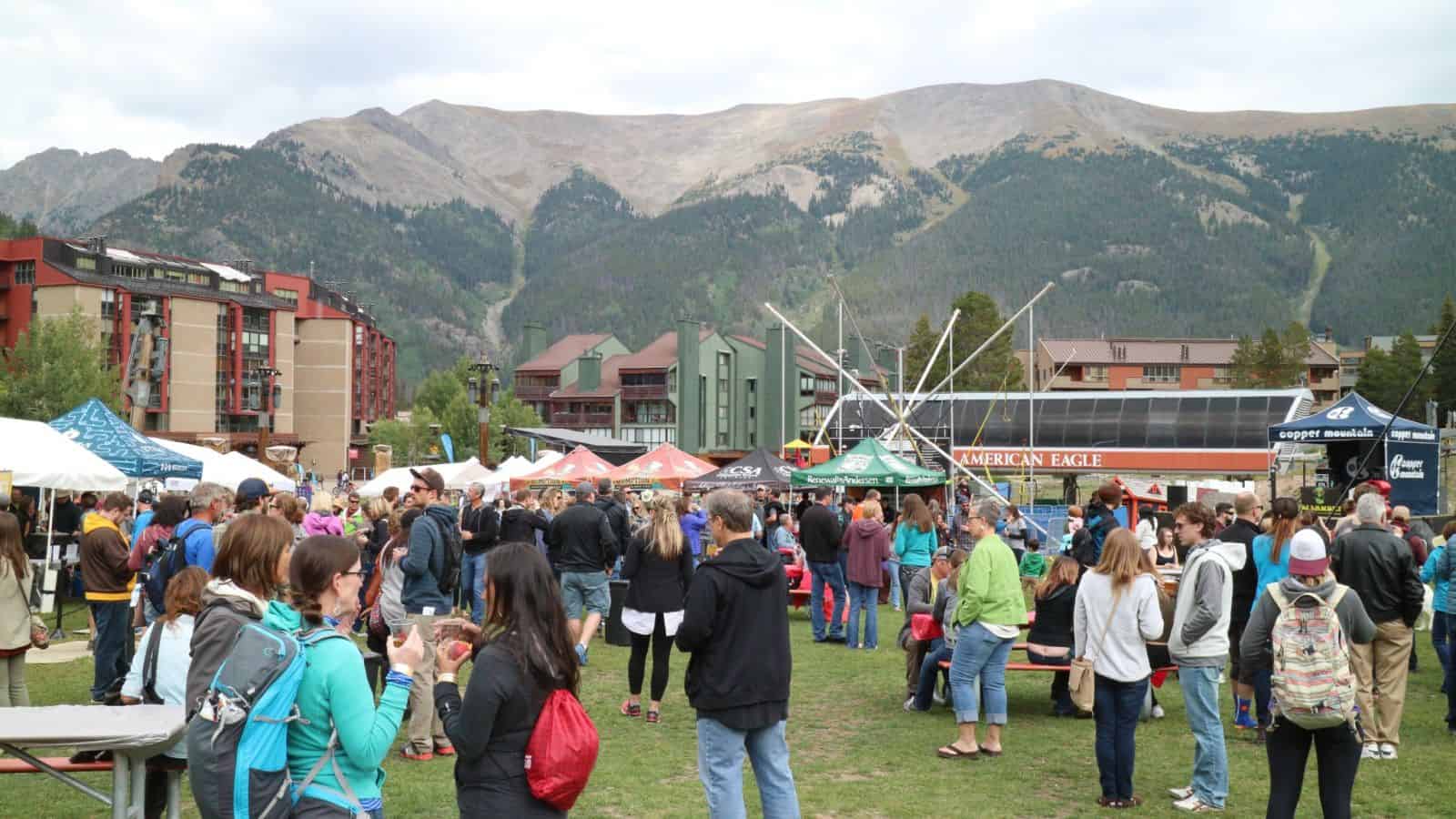 Later in the year, The Colorado Hard Cider Fest, one of the most talked-about Colorado cider events, takes place in October at Big B's in Hotchkiss.
When it comes to cider, Denver has many to sample—and even more on the horizon. New cider makers are opening, restaurants and bars are adding more ciders to their menus and cider apples are being grown in-state. I can't wait to get back to Denver and visit more of Colorado and see how cider is taking off in this craft beer mecca.