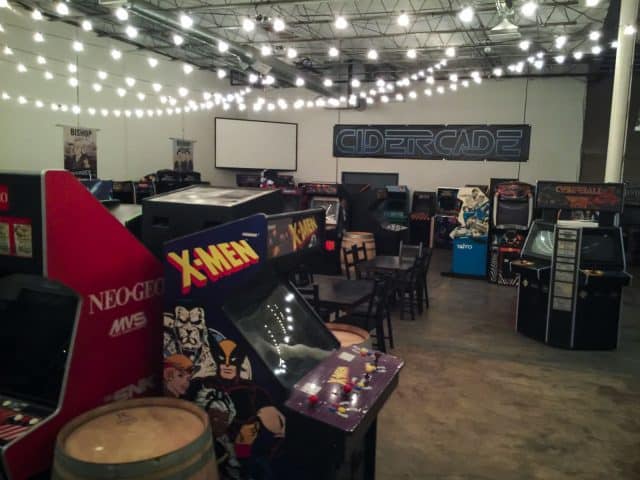 Dallas, Texas-based Bishop Cider has opened Cidercade, a classic arcade in the Dallas design district with over 80 arcade games, a dozen house ciders on draft and food trucks planned for weekend gaming sessions. A $10 admission charge gets you free play on all video games.
Bishop Cider started in 2014 in the heart of Dallas, when founders Joel and Laura Malone first got into the cider biz. Since opening, the company has outgrown its original space, opened a larger production facility and debuted Cidercade.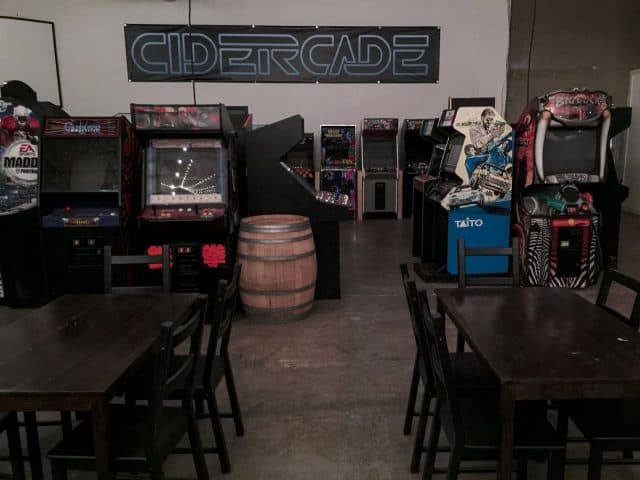 Cidercade is open Thursday–Friday from 5–10 p.m. and Saturday–Sunday from 12–10 p.m. For more cider and video game details, check out Cidercade on Facebook.
Cidercade is located at 2777 Irving Blvd., Ste. 200, in Dallas, TX; phone: (214) 364-7728.