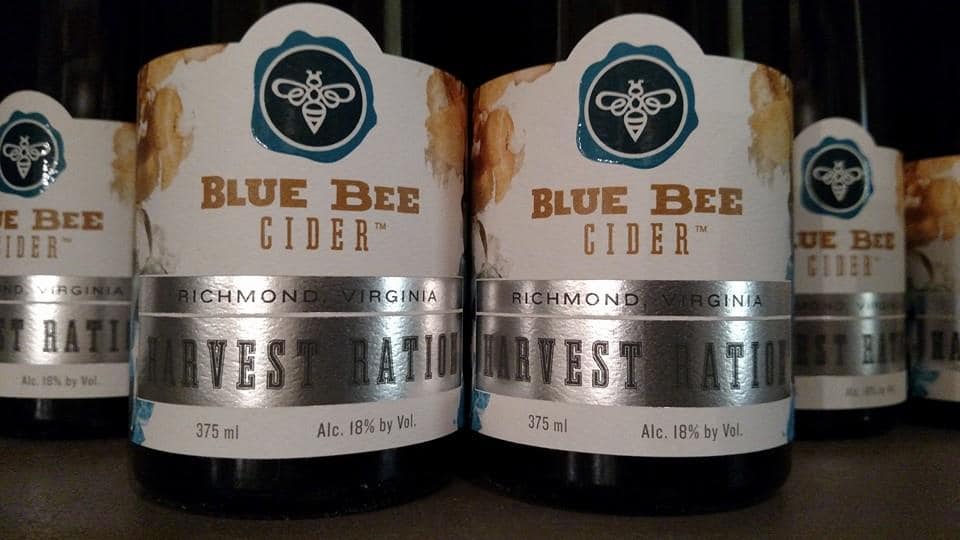 Blue Bee Cider has been on our cider radar for a while now, so it's no wonder that this Virginia cidery was just named a 2017 Good Food Awards finalist for their Harvest Ration reserve dessert cider.
The Good Food Awards is held each year and applauds American producers who focus on responsible practices in addition to a high-quality taste. Blue Bee Cider is one of 291 finalists, selected from 2,059 entries from 38 states and 14 food and beverage categories.
On January 20, Blue Bee Cider representatives will make their way to San Francisco for the Good Food Awards ceremony and see if they are one of the lucky winners of this prestigious award.
In the meantime, be sure to visit Blue Bee Cider during their winter hours of 1–8 p.m. on Sunday through Friday and 1–9 p.m. on Saturday to sample their cider offerings for yourself.
Good luck to the entire Blue Bee Cider team!
Find Blue Bee Cider at 1320 Summit Ave. in Richmond, VA; phone: (804) 231-0280.