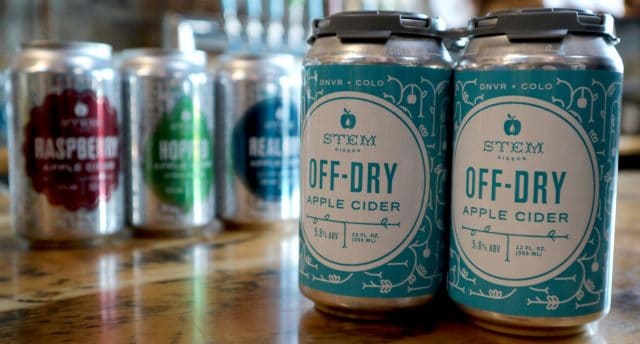 Denver, Colorado-based Stem Ciders, which has been producing unique, delicious dry ciders since its 2013 launch, recently announced a departure from its pursuit of exclusively dry ciders with its new Off-Dry Apple Cider.
Stem's head cidermaker Ian Capps talks about the challenge producing the cider without adding sugars: "Instead of fermenting to complete dryness and back sweetening with juice to reach the ideal off-dry qualities, we halt fermentation at the precise moment just before all the natural sugar in the juice is fermented. This process allows us to retain the integrity of the original apple."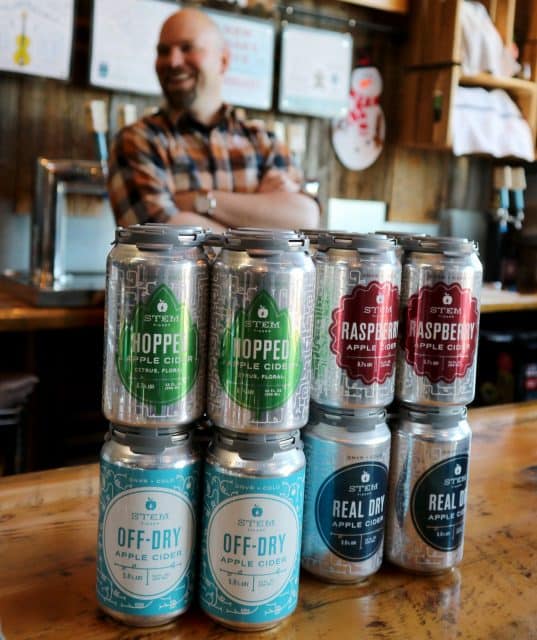 Also announced was a shift in the branding and naming of Stem's existing core ciders, focusing now on names that speak to ingredients and quality of the finished ciders. The name shift sees Branch & Bramble become Raspberry Apple Cider, Remedy become Hopped Cider and Malice become Real Dry Apple Cider.
"The measure of a good cider is in each of its parts. It starts with quality ingredients, and the fewer the ingredients, the closer we are to the apple," said Courtney O'Rourke, director of marketing. "We wanted to bring the quality and integrity of our products to the forefront. If it's real dry apple cider, then why not call it Real Dry Apple Cider? Keep it simple, keep it craft."
Further details about Stem Ciders can be found at stemciders.com.