To say it was a bummer would be a serious understatement when we came across the Facebook event for Saturday, July 7, from Bushwhacker Cider titled, "Last Call at Bushwacker."
In the event's info field, Bushwhacker Cider's owner, Jeff Smith, explains the difficult decision to shutter the cidery in Portland, Oregon:
With too many reasons to count or share, all I can say is how emotional it has been for myself, and the staff. Emily, Leslie, and Michael are more than just amazing bartenders, they have become our family … and I think to some extent part of yours. They are exceptional employees that have stuck by us and given us more than any employer deserves.Running a small business, any small business, is very hard. Sometimes, at the end of the day, passion and hard work just aren't enough. The years of support that you have given us means more than you will ever know, and I hope that every one of you know that all of us have absolutely done the best we know how to do to make every time you have visited a unique, and positive experience.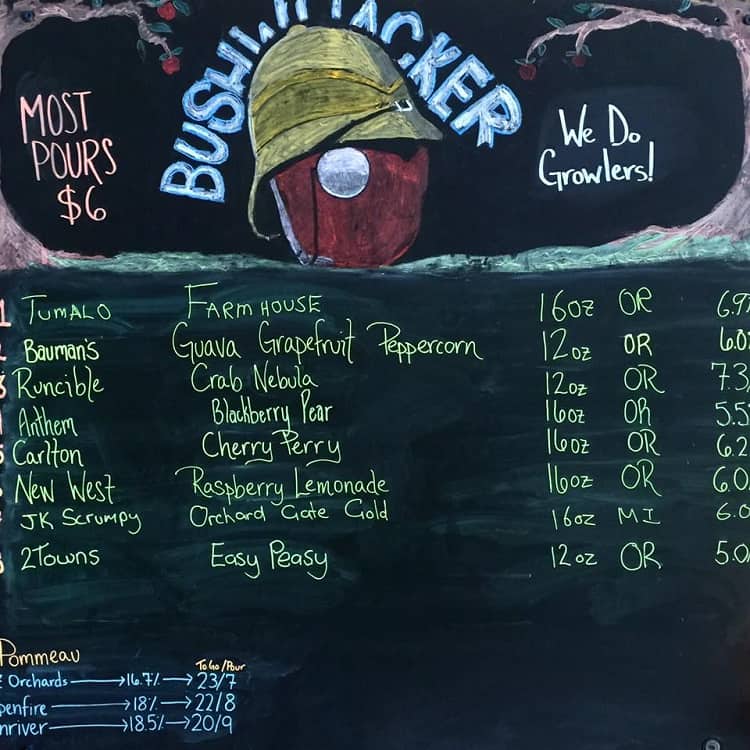 Bushwhacker opened in the Brooklyn neighborhood of Portland, Oregon in 2010, and, at the time, was Portland's first cidery and one of the country's first cider-centric pubs. In the eight years it was in operation, Bushwhacker's bottle list expanded from 35 to over 350 options, both global and international. It also produced its own craft cider in small and large batches. In the Facebook event post, Smith continues:
Cider or no cider, we strived to make Bushwhacker a meeting place, a place for new businesses to get their first chance, a space encouraging lively conversation, a place where you could come on your first date, or a pub with friendly faces to console you when you're down.
A bit further down the post, he concludes:
I can be proud of that…but really…I did nothing but get lucky to hire amazing staff throughout the years, and somehow to keep the lights on and keep welcoming our customers. So, thank you, and thanks to all of our current, and past staff that helped me out. We've shared drinks, cried together, laughed together, and yes…sometimes fought like family.
This Saturday, July 7, from noon to 8 p.m., join Smith and his crew as they serve cider for the last time. In an effort to empty the coolers and taps, everything will be priced to sell. If you're in the area, stop by to raise a glass and say farewell to Bushwhacker Cider.
Find Bushwhacker Cider at 1212-D SE Powell in Portland, Oregon; phone: (503) 445-0577.